Colin Farrell and Love/Hate star Barry Keoghan have reeled in the critics at the Cannes Film Festival with their performances opposite Nicole Kidman in the new Irish thriller, The Killing of a Sacred Deer.
The film reunites Farrell with The Lobster writer-director Yorgos Lanthimos and Dublin company Element Pictures, which was behind Lanthimos' Academy Award-nominated movie and Lenny Abrahamson's Oscar-winning Room.
Following its world premiere at Cannes, Oscar momentum is now building around The Killing of a Sacred Deer ahead of its Irish release in the Autumn and the US in November - a key month in what is known as 'Awards Season'.
The crew of THE KILLING OF A SACRED DEER by Yorgos LANTHIMOS #Cannes2017 pic.twitter.com/YGWExqXT0O

— Festival de Cannes (@Festival_Cannes) May 22, 2017
Farrell plays Steven, a cardiac surgeon who takes teenager Martin (Keoghan) into his home - a good deed that does not go unpunished. Kidman plays Farrell's wife Anna, with Alicia Silverstone back on the big screen as the mother of Keoghan's character.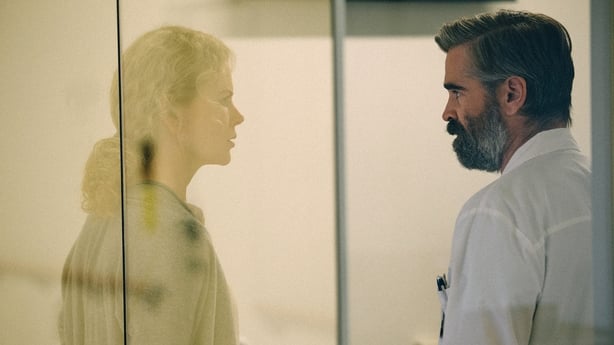 While there were some boos after the film screened at Cannes, there were also glowing reviews from critics.
The Irish Times described Farrell and Keoghan's performances in The Killing of a Sacred Deer as "exceptional".
"At the film's uncertain core, two great domestic actors rub queasily against one another," wrote the paper's Donald Clarke.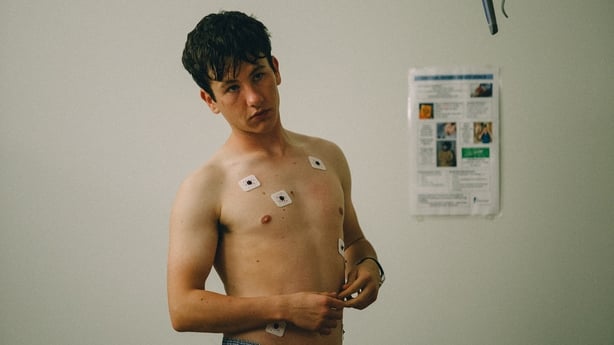 "Keoghan achieves his international breakthrough with a performance that cunningly conceals vengeful ambitions behind a disingenuously obliging exterior," Clarke continued. "He holds his own admirably against such experienced pros as Kidman and Farrell."
British newspaper The Guardian echoed The Irish Times' assessment, saying that Farrell and Kidman "slay it in taboo horror".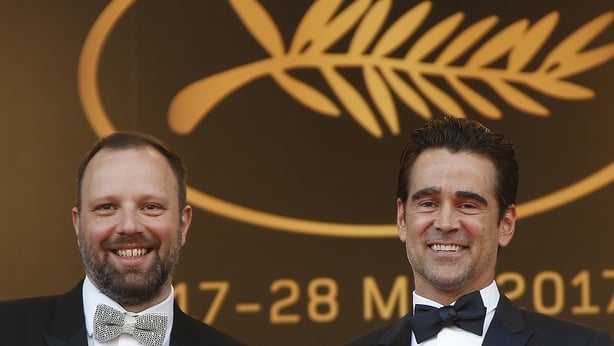 "As in all his best work, Lanthimos is brilliant at summoning up a whole created world and immersing us in it," said The Guardian's Peter Bradshaw.
In its review, US trade daily Variety said Farrell and Kidman were "astonishingly gifted at playing the subtext of every scene".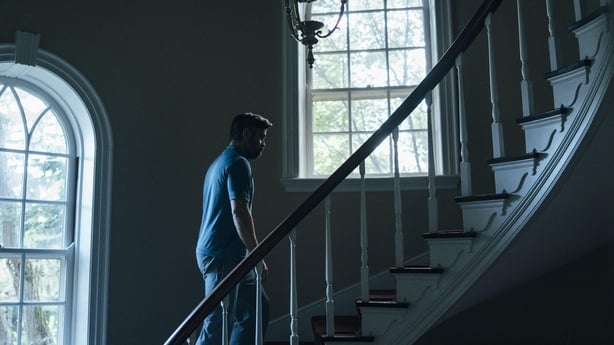 "Slimmer and less schlubby-looking than his character in The Lobster, Farrell remains far removed from the feral, alpha-male types on which his star persona was founded," said Variety's Peter Debruge.
Another key US film publication, The Hollywood Reporter, said The Killing of a Sacred Deer had given Farrell "an even more riveting role" than The Lobster.
"He's flanked by a never-better Nicole Kidman and a performance of chilling effectiveness from emerging Irish talent Barry Keoghan in a thriller that frequently invites comparison to vintage [Roman] Polanski," wrote The Hollywood Reporter's David Rooney.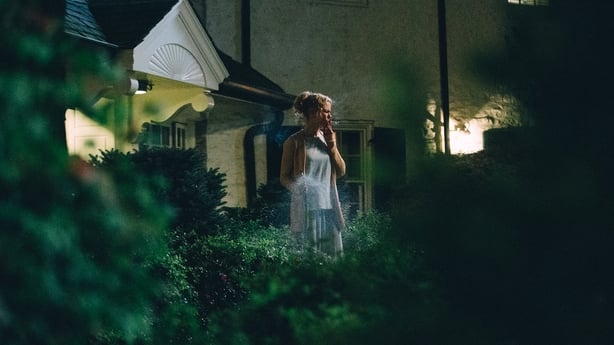 While criticising the thriller for being "slack and unfocussed", film website Indiewire was full of praise for Keoghan's performance as "a sinister villain of Biblical proportions".
"This is Keoghan's show, and he makes the most of it," wrote Indiewire's David Ehrlich. "Martin is framed as a monster, but Keoghan plays him as more of a divine referee - to hate or even blame him would seem like shooting the messenger."
Ahead of the release of The Killing of a Sacred Deer, Keoghan will next be seen in cinemas opposite Tom Hardy, Cillian Murphy and Harry Styles in Christopher Nolan's Dunkirk. It will be released on July 21.
Farrell and Kidman's other new film, The Beguiled, is screening at Cannes this Wednesday and will be in cinemas from July 14.