Sofia Coppola has revealed why she decided to cast Colin Farrell as the male lead in her new film, saying he's "the thinking woman's hunk".
The Oscar-winning writer and director's latest project is the seriously creepy looking Civil War-era drama The Beguiled in which Farrell plays a wounded Union soldier.
He is taken in by a group of young women in an all girls boarding school but it's not long before his presence wreaks havoc among them.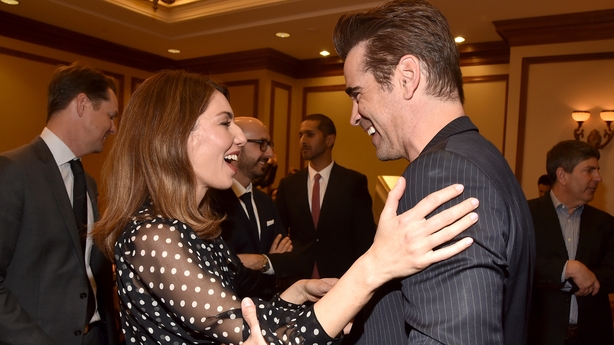 Coppola told The Hollywood Reporter of casting Farrell as the male lead: "The soldier had to be really masculine and a contrast to these delicate Southern ladies. And I just met different actors, and Fred Roos, my great consultant, suggested Colin.
"I had met him before, but hadn't thought of him for this. But when I met him, he's very charismatic and charming and it felt like he could be the kind of thinking woman's hunk that we needed. He had to be sexy to them, but also kind of mysterious and complicated."
The Beguiled is based on Thomas P.Cullinan's 1966 novel, which was also the basis for the 1971 Clint Eastwood-starring film of the same name.
Farrell stars alongside Hollyood A-listers Nicole Kidman, Kirsten Dunst and Elle Fanning in the remake, watch the unsettling trailer below. Make sure to stick to the end to hear the hysterical closing line.
The Beguiled hits cinemas on June 23.