There's a lot to admire in Tom Ryan's charming and understated coming-of-age Irish feature, which despite addressing THE social debate of our times, won't have too many maiden Aunts nervously thumbing the smelling salts. Yes a trip to a London clinic to procure an abortion is the catalyst for the drama, but Twice Shy takes a broader sweep and if anything, is more concerned with tracing the nuances within the rise and stumble of young love.
Perfectly structured and paced, the movie slowly peels back the layers of the relationship between two young Co. Tipperary sweethearts, Andy and Maggie, as they set off on a profoundly life-changing journey.
Through flashbacks we see a glimpse of their initial meet and awkward first kiss, then later the promise and opportunity of college life in Dublin together. But there's also foreboding snatches of the fault lines in the couple's relationship as they assert their adult identities.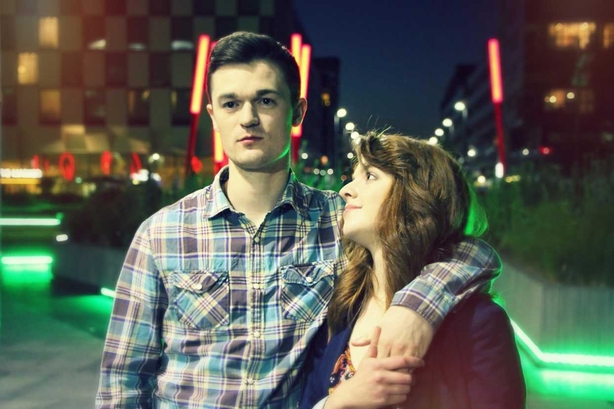 From early on it's clear that Maggie (Iseult Casey) is the more worldly and headstrong of the two, with clear ambitions for the future beyond her current horizons. Her boyfriend Andy (Shane Murray-Corcoran) on the other hand is much more one dimensional. An art student he may be, the naive and shy lad is far from your stereotypical scarf-wearing hipster with nary a craft beer in sight. However, there's also hints of a strong jealous streak lurking beneath his bighearted exterior.
In the background, the ever-dependable Pat Shortt and Ardal O'Hanlon are called upon for stoical Dad duties, with O'Hanlon in particular bringing great vulnerability to his sympathetic portrayal of a divorced parent struggling to make ends meet amid ongoing mental health battles.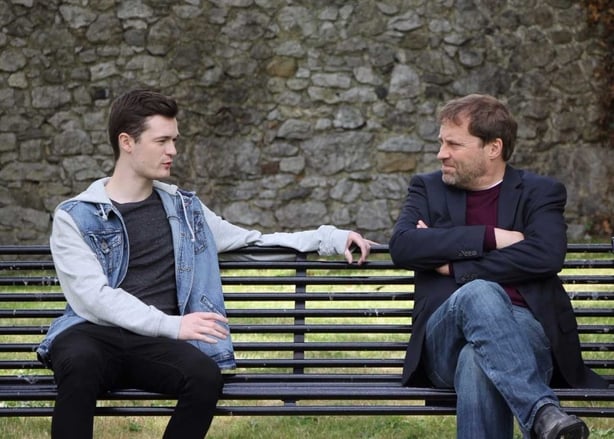 Yet despite a few other cameos, this is essentially a two-hander. Both lead actors have an easy rapport and equip themselves very well, in particular Casey, who brings great depth and determination to the role of Maggie.
Even though this is her debut feature, there's a relatable quality to her performance which shows great maturity and promise. The scene where Maggie struggles to disclose to her sister that she's pregnant is particularly affecting. Yet despite the circumstances of her character's unwanted pregnancy, and the tough choices being faced, she's never presented as a victim.
We need your consent to load this YouTube contentWe use YouTube to manage extra content that can set cookies on your device and collect data about your activity. Please review their details and accept them to load the content.Manage Preferences
Murray-Corcoran on the other hand has the more difficult job as Andy is a rather bland character, and it's a pity the capable young actor wasn't given more to do rather than simply being a one-note 'good guy'. But in the end, it's the characters' very ordinariness that makes the movie a success.
Written and directed by Tom Ryan, the only place where the film does occasionally falter is in the script, where the dialogue tries to come off as naturalistic but instead feels a little too mannered and laboured with exposition.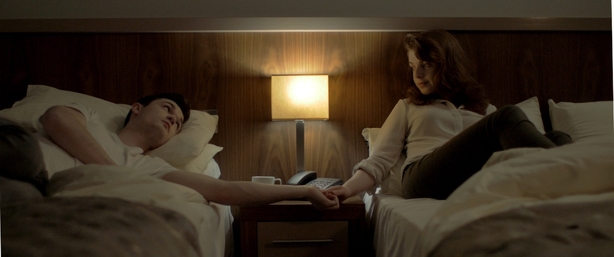 While it may be somewhat encumbered with the tag of 'the abortion movie', Twice Shy is much more than that. It's balanced and un-showy film-making that presents a complex dilemma with great care and without any recourse to preachiness. Rather than shouting its intentions, the film instead finds refuge in subtlety and unspoken gestures.
Confidently directed, the movie also deserves praise for its cinematography with the Tipperary countryside in particular - captured in all its bucolic glory - looking absolutely stunning. Although it clocks in at a brisk 80 minutes running time, Twice Shy never feels rushed, and is yet another fine Irish movie that deserves to be seen by as wide an audience as possible.
Twice Shy goes on release from Friday June 23.
John O'Driscoll