Maybe I was the wrong person to review this novel, but I really struggled here and loath though I am ever to give up on a book, if I didn't have to review this one, I probably would have.
I suppose you could call it 'faction' a type of historical novel rooted in fact. The characters all lived in the 13th century, and the events it recounts did happen. The themes are universal and still topical; the struggle between Church and State, in this case the Papacy and the Holy Roman Empire, and the attempt to control the dissemination of knowledge for fear it should corrupt.
Accusations of heresy, as you might expect, abound in the story of Canon Michael Scot, who is to some, 'that unwanted soothsaying harbinger of doom'. When we first meet him in 1230, his end is nigh and he is writing his Confessio.  'A lifetime bends before the scythe,' he writes, ' and I see now with bitterness what a meagre sheaf it will yield. A lifetime of learning. A life spent wandering the labyrinthine paths of knowledge and the arcane. What has it all been for?'
He is lodging at the monastery of San Giovanni degli Eremiti, in Palermo, Sicily, which still under the patronage of the Emperor Frederick II. How different a figure from the Michael Scot who made a triumphant return to court from Toledo, notes one courtier.
He had successfully carried out the emperor's injunction to bring the erudition of Aristotle to a knowledge-starved Christendom. He also caused shocked consternation by entering the Green Hall in Moorish garb. That ill-advised fashion choice followed Scot like a shadow and obscured his achievements and his uncanny ability to devise horoscopes, it was believed, was due to the devilish use he had made of Moorish sorcery.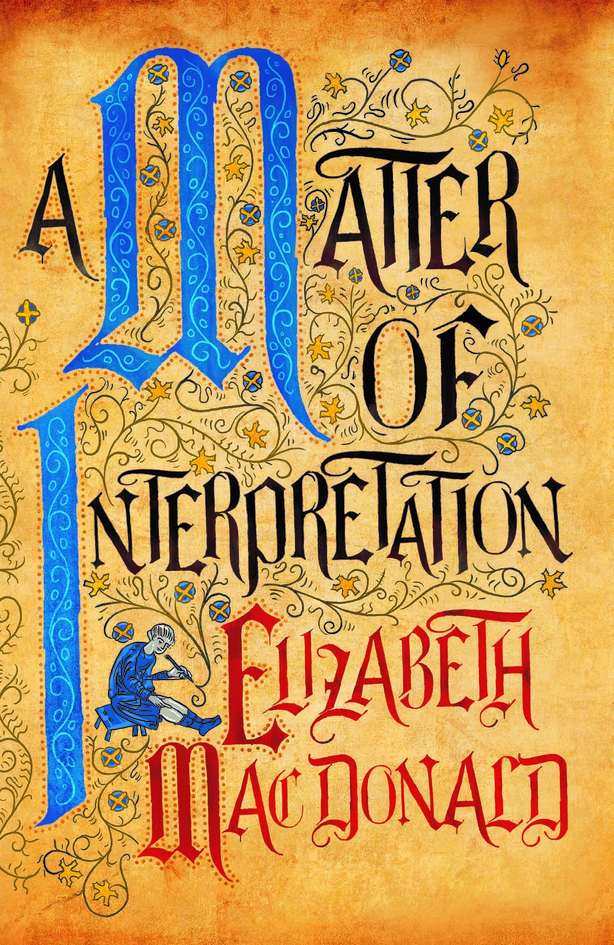 Scot's story began with his appointment as a tutor to the young orphaned royal, or its beginnings can be traced before that to Scotland, where at the age of eight he was orphaned and raised by his father's family. His mother had been a healer and he inherited that but as it had brought her nothing but trouble, he spurned such a career and chose mathematics as his field of study.
Read an extract from A Matter of Interpretation here
His brilliance soon became apparent; he was taken under the church's wing, and sent to Oxford where he gave himself over willingly to the 'ascetic rigour of the cleric's life'. Before leaving for Paris, he met a returning Crusader, Hugo de Rocelin, who told tales of his travels and put in his mind the notion of 'travel as an adventure, not just an escape … a journey into the world of learning.' Following his studies in Paris, he was sent to Palermo as tutor to the young emperor and the rest, as they say, is history.The quest for novo sapere, - new knowledge - led him first to Toledo, then to Córdoba.
In the novel, all the while external forces conspire against Scot, as he fights internal battles between discernment and learning. Whether he should be a servant of knowledge or its master becomes the burning question of his existence. In the end the Scot concludes that 'life cannot resolve itself in laws, just as life never remains in the realm of mere right and wrong. There has to be some miracle of grace…. '
A Matter of Interpretation is a long and winding road, but for the reader too, with a presumption of knowledge that most lay people wouldn't have. I found myself slowed up by having to resort to Google at regular intervals but it became frustrating and ultimately, interfered with my enjoyment of the novel. A pity.
Read Elizabeth McDonald's recent piece on being mistaken for a young English girl in Italy here