We're delighted to present an extract from A Matter of Interpretation (Fairlight Books), the debut novel from by Elizabeth Mac Donald...
The Kingdom of Sicily, early thirteenth century. The Holy Roman Emperor Frederick II has, through invasion and marriage, expanded his empire, but always subject to the will of the pope and the rulings of the Church. Into this world of political and military intrigue steps Michael Scot, a young monk and barbarian from Scotland who tutored Frederick as a boy. Headstrong and determined, Michael Scot persuades the Emperor that translating the lost works of Aristotle would bring him a secret knowledge of science, medicine and astronomy that would advance his cause. Despite the pope declaring such translations heretical, the Emperor agrees that the Scot should proceed, sending him first to the famous translation schools of Toledo and from there to the Moorish library of Cordoba...
---
Córdoba was like a waking-dream of beauty. A dream, however, that would metamorphose horribly, terrifyingly, into a nightmare. Nothing had prepared him for the vistas he came upon there, not even Palermo. How was he to know – how could he have guessed – that what started out in a blaze of wonder, would end up as a whimper in the dark?
He pulled the wooden door to behind him and looked his last on this tiny outpost of a monastery, tucked away up in the heights of the Sierra Morena. Then in the early morning light he turned and finally gazed down on the opulent splendour that was Córdoba, capital of the Western Caliphate of Al-Andalus. Despite the earliness of the hour, a pearly heat haze had already enveloped the city's shimmering mass of golden stone, which stretched away to the south east towards the towering snow-capped austerity of the Sierra Nevada. He had heard tell it was home to over half a million souls.
The words of the monastery's abbot came back to him. The previous night, as he had shown Michael Scot into the miniscule cell reserved for travellers, he had cautioned discretion. 'Above all,' he had warned, 'do not draw attention to yourself. Do nothing that might provoke an outcry.' He had observed Michael Scot closely from head to toe. 'Your attire will pass muster. The black cloak is a good choice as it covers everything. You must be aware that it is forbidden to proclaim your status as a cleric. And,' his eyes had fallen on Michael Scot's reddish beard, 'as it is no harm to err on the side of prudence, I would advise you to keep the hood pulled up.' He reached out a hand and pulled back the cloak. 'Yes, the cord belt will do too. Christians and Jews are not allowed to wear belts made of silk or other such materials.' He let the cloak fall to. 'But whatever you do, never display the crucifix.'
'What are the risks?' Michael Scot had asked.
'The risks...' The abbot had shrugged. 'The risks will be of your own making. Be mindful that there are restrictions. Those are not of your own making and must be observed. If you do so, you should be left in peace to go about your business. You are a guest here. Do not expect to find a welcome; but by respecting the laws, you may hope to be tolerated.'
With his Arabic he was managing to make himself understood. The gap between what one learns through reading and writing and the spoken reality of the language was disconcerting, but he was managing to get by. First, he set about finding some lodgings. King Frederick had been encouraging of his desire to explore the famed libraries of the Moors, and had extended such patronage to him once again as would obviate financial worries for the duration of his stay there. The lodgings were pleasing without being wasteful: clean, well situated near the centre of the city, and – to his incredulity – equipped with indoor sanitation arrangements. He was advised to try one of the many public baths for his own personal hygiene.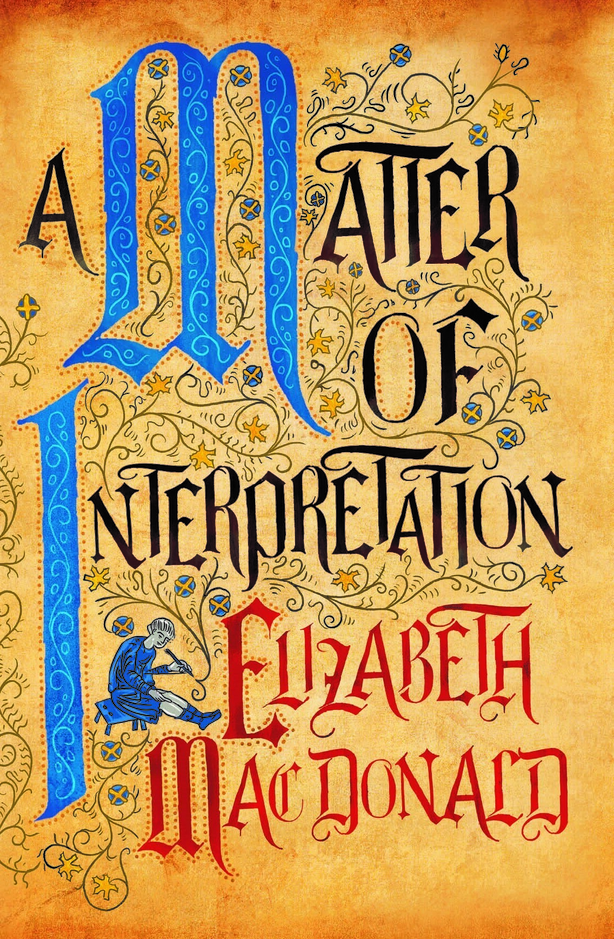 He was told which library he must go to for the manuscripts he was seeking on medicine. It was not far from the Jewish quarter, within the Almodóvar Gate that led back into the Moorish part of Córdoba. A spacious building, with those same horseshoe-shaped arches he had seen in Toledo in the Mesquita, decorating the many columns within. It housed many manuscripts and was provided with alcoves for reading and others for writing. Michael Scot came armed with his stylus, pen and some parchment; his hope was that he would be allowed to copy any available material by Al-Zahrawi. At the far end of the hall he saw a turbaned figure, bent over a pile of manuscripts. He approached.
'Peace be with you.'
'And with you,' came the reply. Then the head turned sharply, revealing a young man whose politely assessing eyes swiftly took in the bearer of this foreign accent. 'How can I help you?' he asked with distant courtesy.
'I wish,' explained Michael Scot, 'to consult and copy material in your care by Abu al-Qasim, known as Al-Zahrawi.'
'Many are those who aspire to partake of the knowledge and wisdom of this son of Kortuba. Who are you to accede to it?'
'I am Michael Scot, translator for his majesty, Frederick Hohenstaufen, King of Sicily, Italy, Germany and Burgundy. Here is his seal of approval on my safe-conduct.' The parchment rustled as he removed the document from his woollen pocket.
The young man took it into his hand, touching it curiously. 'I have never come across this material before. It is parchment, is it not?'
'It is,' replied Michael Scot, frowning in puzzlement.
The Moor raised his arm and indicated the vast array of manuscripts stored in the library. 'We use paper here. It is something we learned from the Orientals,' a smile hovered over his mouth, 'a long time ago, and it has proved vastly more efficient and cheaper.'
Paper? wondered Michael Scot, What is this paper? But he held his counsel.
The librarian opened the document and glanced at it. 'I neither read nor write your idiom.' The dark eyes looked at him quizzically. 'After all, I have no call to do either. But I shall see if someone or other of the slaves can decipher this. Please wait here.' He indicated a long bench on which cushions had been strewn.
The authenticity of the document was vouched for, but Michael Scot could not help wondering by whom. What manner of slave would be able to read Latin and Latin script? He was allowed to take the manuscript to an alcove and there consult whatever parts of it he found most interesting. Along with the recommendation that he procure himself a more economical supply of paper, he was also permitted to copy these parts.'
A Matter of Interpretation by Elizabeth Mac Donald (published by Fairlight Books) is out now.
About The Author: A Dublin-born writer based in Pisa, Elizabeth Mac Donald teaches English at the University of Pisa. Her collection of short stories, A House of Cards (Pillar Press, 2006), was longlisted for the Frank O'Connor International Short Story Award in 2007. A Matter of Interpretation is her debut novel.