What a treasure trove the American author Jhumpa Lahiri has unearthed and gathered together in over 400 pages of short stories from the 20th century, some of which stories were translated by the editor herself.
The tales are the work of poets, journalists, visual artists, musicians, editors, critics and teachers, scientists, politicians and translators. The compilation is intended to represent "a dynamic cross-section of Italian society" and the book is indeed a broad canvas, covering different time periods, social classes, political backgrounds and all told, naturally enough, from idiosyncratic perspectives.There are stories from Giuseppe di Lampedusa, Luigi Pirandello, Alberto Moravia, Elsa Morante, Primo Levi, Natalia Ginsburg, Italo Calvino and many other, lesser-known names but no less talented or endowed with peculiar skills of their own.
Your reviewer knows the editor Jhumpa Lahiri as an excellent teller of tales herself, always engagingly reflective but always accessible too. So one sensed before reading that she would have her eye out for the right kind of story, a sixth sense for the kind of expectation a reader opening a Penguin anthology might have.
As a writer then of acclaimed works of fiction in both Italian and English, Lahiri is the ideal candidate to edit the present volume. You can pick at random, there is no need to start at the start. I particularly liked Italo Svevo's story Generous Wine about a tiresome old duffer who has permission for one day to dispense with the diet inflicted by his doctor, so he can indulge himself with lots of wine at his niece's wedding. The net result is him looking like a blustering fool, after a silly argument with a nephew. He also embarrasses his wife and offends his daughter through his alcoholic indulgence.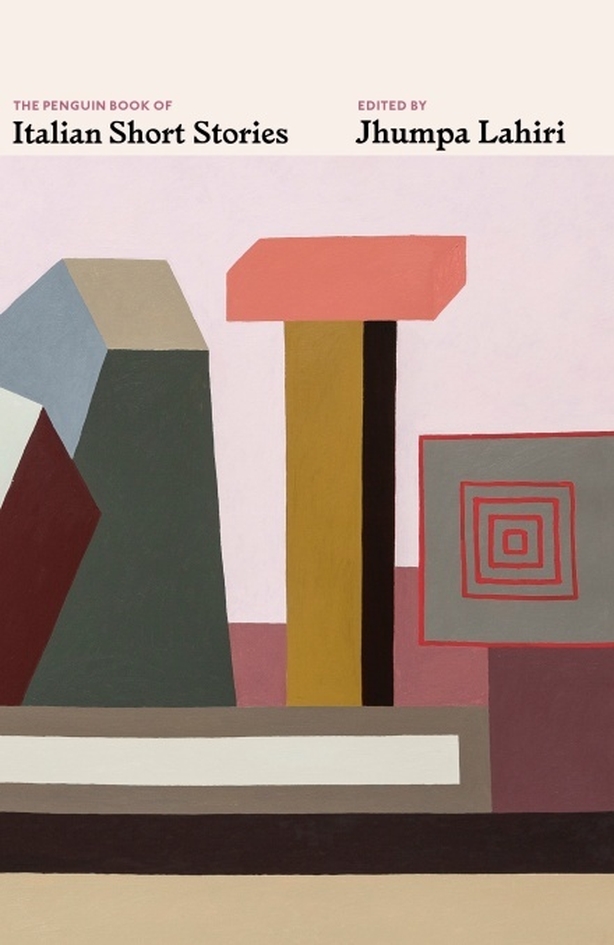 The story takes on an existential hue as it progresses, however, moving expertly away from the elaborate social comedy. Indeed the neurotic protagonist is afforded a measure of murky self-revelation by a very odd dream he has towards the conclusion. Svevo (1861-1928) was a close friend of James Joyce in the city of Trieste, a friendship which began when Joyce was the writer's English teacher. The author of Ulysses so loved Svevo's second novel Senilità, first published in Italian in 1898, that he actually learned off passages by rote. Joyce also suggested the English title, As A Man Grows Older.
Natalia Ginsburg's story, My Husband, is one suspects, a story which the author might have heard in its bare bones form in the harsh, mountainous Abruzzo region of Southern Italy where she and her husband Leone were once obliged to hide as Jewish citizens on the run from the Fascists. Leone was tortured to death in 1944. Husband and wife were both political activists and Ginsburg herself was in later years a member of the Italian parliament. Her story included here is a harsh, pitiless tale of the narrator wife, married to the headstrong and head-turned country doctor, who simply cannot drop his infatuation with a local peasant girl. It works towards a baleful denouement and, yes, ends very badly indeed.
Luigi Pirandello's story, The Trap, is a bleak soliloquy of sorts which takes no prisoners in terms of slaying the reader with cheerless stuff. We are all beings that have been caught in the trap, separated from the ceaseless flux and fixed to die. Well, yes, but still…
Lalla Romano's delightful story, The Lady, written in 1948, is translated by Lahiri and it is a fascinating spin on the flirtation and eye contact game. What makes it different is the fact that , rather than husband it is a wife, spending time alone in an unnamed Italian town, who speculates about the male guest she sees at the hotel restaurant table each night.
The opening sentence, as follows will draw you in. In the hotel dining room, the lady started to observe the gentleman seated at the table across from her, and upon preliminary inspection, surmised that he was interesting.
Leonardo Sciascia's The Long Voyage sounds like it could be based on something that might have happened in his native Sicily, or at least may have been based on an apocryphal tale from there or somewhere in Italy. A ruthless people trafficker, avant la lettre, dupes his passengers who have paid dearly from their hard-won savings for transport to America. If it wasn't so sad and kind of daft as well, it might be funny and I won't spoil it.
When you are done with the present volume, do check out Lahiri's own stories, Interpreter of Maladies, excellent stuff.
Read Paddy Kehoe's review of Natalia Ginsburg's Family Lexicon here.
Read the review of Ginsburg's Voices in the Evening here