Natalia Ginzburg's engaging tale, Voices in the Evening (La Voci della Sera) introduces the reader to a tight-knit Italian community with all their pretensions, ambitions and disappointments in a story that takes place before and after the Second World War.
Fascism and Socialism have riven families, in this case the De Francisci family, although the severance is not terminal and a certain rapprochement has been achieved in their case. The De Francisci family own the local cloth mill, known here as 'the works.' They are colourful characters who mostly fight their own corner in encounters with siblings and other local worthies.
'Old Ballota' is the head of the family, whose nickname translates as 'little ball.' A socialist, he grew his business from humble beginnings, when he rode a bicycle and carried a haversack. Married to Signora Cecelia, their adoptive son is nicknamed 'Purillo' because of the style of cap he wears.
He is valued by old Balotta as potential management material at the mill but his adoptive father dislikes him and banishes him to live with his brother and sister in an area known as Le Pietre. Meanwhile, the devious Purillo sleeps with women, servants and married women alike.
The unnamed 'town' of the piece is mentioned familiarly, as in an Irish novel of the mid-twentieth century. Castello, Castello Piccolo and Cignano are also referred to, fictional locations but with we assume some factual basis.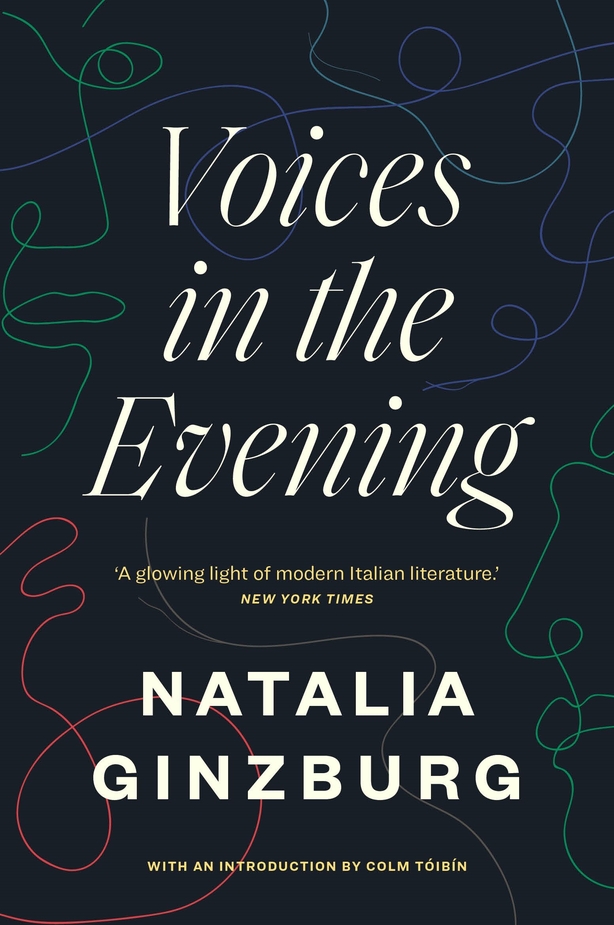 Ginzburg, who was born in 1916 and died in 1991, deliberately learned to hone sentences, or she was a natural-born story-teller and the narrative has a delicious air of high-grade gossip. One could imagine it written on a long letter - both sides, maybe lines in the top margins too. The letter would be sent on completion to a nosy relative, eager for scandal and feelings of schadenfreude.
So there is a charming vein of amusement in the tale, but Ginzburg's own life had its shadows, chief among them the fact that her husband was tortured to death at the hands of the Fascists.
But back to the story: Old Ballota's actual children are described in order of seniority in the author's sharply amusing pen portraits.
Gemmina is the eldest of the De Francisci family who goes to Switzerland when war breaks out, only to return in more peaceful times. She likes getting people to contribute to charity events but is loathe to spend her own money on such affairs. Her one love affair in youth ended badly.
Meanwhile, Mario is married to the obscure Xenia, who is from a Russian family, but can only speak French badly. Vincenzino, meanwhile, is married unhappily to the restless blonde, Caté, who cannot resist taking other lovers.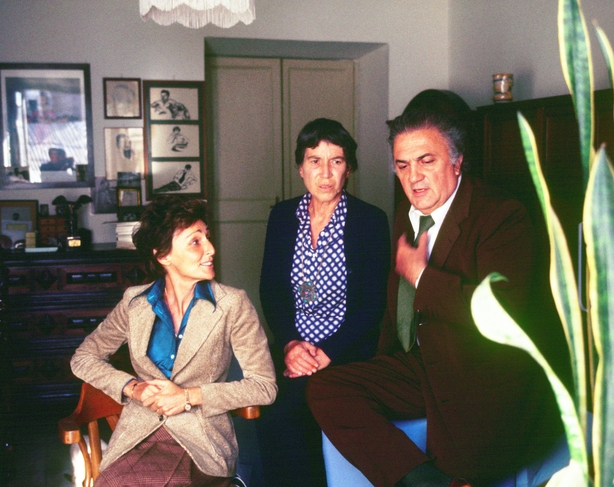 The younger De Francisci daughter, the tomboy Raffaella, joins the partisans and distributes propaganda for the Communist party after the war. The youngest son, Tomassino, falls in love with a neighbour's daughter named Elsa who is in fact the narrator of the story, and whose mother is an unmitigated hypochondriac.
There is a wonderful symmetry about Voices in the Evening. Elsa introduces us to the characters, and takes us lightly through their lives, so you almost forget she is the one telling the tale and making those piquant observations. Rounding it nicely, the saga concludes with her own story, folding in again for the first time since the opening chapter.
We follow each and every one of the dramatis personae, fascinated by what turns their lives will take. Ginzburg lays them bare with their social pretensions and petty ambitions, their bickering and ennui, their ill-fitting bourgeois sentiment and infantile longings. Few writers of recent decades can paint characters with such striking economy, one thinks of Ernest Hemingway as a comparable writer in terms of economy.
It must be great to read the author in the original Italian, but the novel, which features an introduction by Colm Tóibín, has been translated with impressive fluency by DM Low. This gem of a novel deserves to be much better known. Read it, it's only 137 pages long.