Loneliness seeps out of almost every page of this book, and haunts all of the main characters at some point. The story revolves around the Keegans of Red Hill, a brother and two sisters who are landowners in Tullyvin, a small town in Co Wicklow.
John - whose nickname throughout is Bird - lives in the big house, his sisters Olive and Margaret live in the lodge. The book is set between 2013 and 2016, but at times it feels as though it's from a much earlier time, talk of iPads and the internet somehow seeming misplaced.
In ways it brought to mind Graham Norton's Holding, which is also set in a small country town, everyone motoring along for years and then something happens to shake the whole thing up and life is never the same again.
Here, it's the arrival into Bird Keegan's life of Midge Connors, a girl from the wrong end of town. With an abusive father and a troubled mother, she has also known loneliness in her twenty short years. Bird takes her in and eventually marries her.
However as Shakespeare noted, the course of true love never did run smooth. and a tragic misunderstanding drives a wedge between the couple. Despite pledges of honesty and her telling him from the outset that she doesn't tell lies, she eventually leaves him because he doesn't believe her version of particularly traumatic events that bedevil the marriage. So both retreat to their lonely, lost worlds, devastated. How very Irish.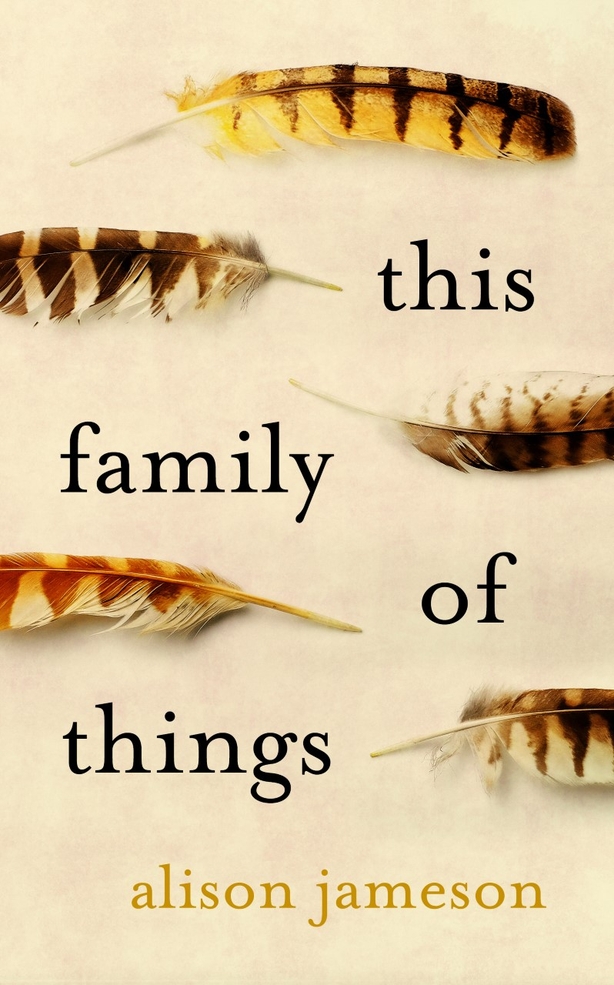 The characters are beautifully drawn, and at times the writing is very subtle indeed. Bird, we're told initially, didn't mix with other people and apart from the occasional meeting with his sisters, did not 'share himself' with anyone. As the novel progresses, we are made to realise the strength of the ties that bind him to his sisters and the understanding that exists between them - as Bird remarks, `you don't always need to hear everything.'
We see the sisters evolving too - Olive survives a cancer scare and decides that life is for living, while Margaret, though still lonely at times, has made the decision 'not to care about this anymore'.
The action moves to the USA in the latter part of the book, and to my mind, the narrative dips a bit, the two concurrent story-lines seeming a little far-fetched at times. Bird's arrival, though, offers him an unexpected freedom and a glimmer of hope. This Family of Things is an engrossing read, I would recommend it highly.