Adrian Duncan has the ability to tell entertaining tales ranging from absurd and cynical, to the affecting and tragic, writes Adam Matthews, who has nevertheless some reservations about the new short story collection.
"I chose a field-position for each story based on the personality I perceived from it," writes author Adrian Duncan in the opening note of his new short story collection.
Indeed, Midfield Dynamo's layout is an innovative and vigorously implemented formula – an old fashioned 1-4-4-2 football starting formation (plus a coaching position). However, some of the individual players in this literary squad don't pull their weight when compared to others.
Duncan applies an Imagistic writing style, favouring sparse, mechanical and intricate compositions. One can sense the scrutiny that is present from sentence to sentence. However, while his use of language is mechanical, there is a definite emotion imbued in it as the sparse prose pieces are arranged in a beautiful hierarchal system.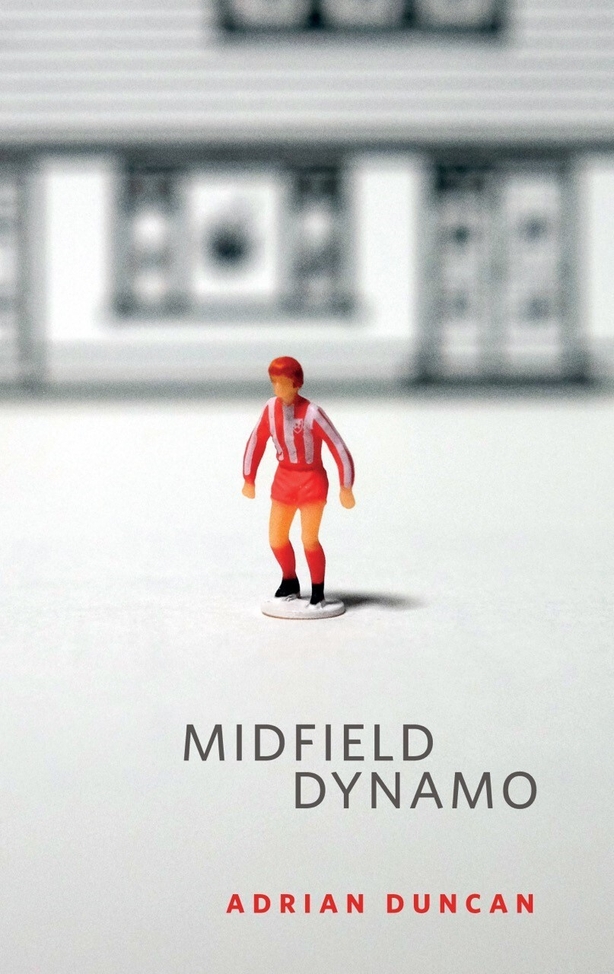 That aside, what can be said regarding the quality of the twelve stories contained in this collection? This unfortunately doesn't permit a definitive answer. The defence, midfield and forward positions are solid, they're even led by a mediocre but competent coach.
However, where the issue lies is that there are a few weak points in each of the positions that lower the overall standard of this line-up.
The collection is an assortment of stories written over the decade by Duncan, half of them previously published stories from various publications and the others being completely fresh.
Before the opening story, the reader is introduced to a quote by Daniil Kharms, a Soviet-era surrealist and absurdist writer. Kharms was known for his vignette-length stories whose worlds would be uncertain and disordered, featuring surreal incidents and sardonic comedy – reminiscent somewhat of Kafka.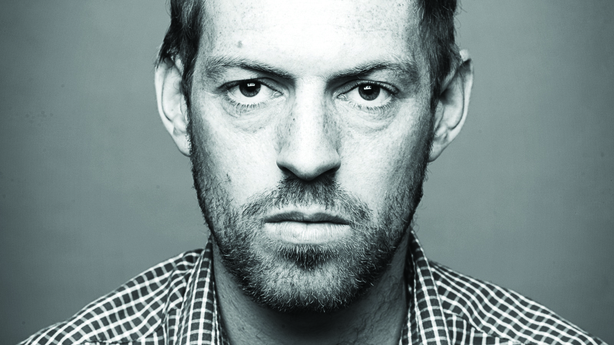 Undoubtedly, one can perceive the Kharm's influence in stories such as Design No.108, House by the Sea and Oregon Grape Tree. House by the Sea, in particular, is a personal favourite: the repetitive sequence of events in the story, combined with its grim humour and strong imagery, create a poignant and comical tale of acquiescence.
There are even two seemingly interconnected stories, Trusses and We Too Have Wind-blown Plazas, that, regardless of relation and continuity, are tender, compelling stories of loss and lament.
On the other hand, there are issues that are either unique to the respective story or recur too often to cause a problem. For example, Prosinečki lacks an eye for action, it would have benefited from shorter, snappier paragraphs when conveying motion.
Cutting the number of characters, reducing the length of the present-day action of the character exposition, or all three of these would have been a better course. Overall, it came off as long-winded.
Furthermore, one cannot help but feel the narrative voice across a fair amount of the stories feel too similar to a detrimental degree – homogeneous even. Almost all of them are told through a first-person, older male perspective, and even a quarter of them work in the field of engineering.
We need your consent to load this YouTube contentWe use YouTube to manage extra content that can set cookies on your device and collect data about your activity. Please review their details and accept them to load the content.Manage Preferences
So in a collection of twelve short stories, it is a little disappointing to see an absence of variety, especially when not all of the stories ride the same level of quality.
Two smaller gripes relate to both endings and congruency of the collection. Concerning the issue with the endings, some of the conclusions would fall flat in execution, or were left to hang, although not in a satisfying manner.
Moreover, there did not seem to be a robust connective tissue or overarching thematic tying the short stories together. That in itself isn't a major negative, but it can give the impression that the individual stories were haphazardly put together.
Despite its flaws, Duncan's Midfield Dynamo still shines, through meticulous precision and design, a clear and sharp language, and ability to tell entertaining tales ranging from absurd and cynical, to the affecting and tragic. One may not come away satisfied with each tale, but indeed one will find something to appreciate if you are seeking a brief, accessible read.
Read Grace Keane's review of Adrian Duncan's debut novel Love Notes From a German Building Site which was winner of the inaugural John McGahern Book Prize 2020.
Read Adam Matthews' review of Duncan's second novel, A Sabbatical in Leipzig.