A Sabbatical in Leipzig, Adrian Duncan's second novel, is a well-crafted tale but at times it borders on rambling which undermines the emotional weight of what is an entrancing read.
The plot revolves around Michael, a retired bridge engineer born in a bog-land area of the Irish midlands. The story follows a day in his life in the Spanish city of Bilbao as he reflects on the passing of his girlfriend Catherine, some years beforehand.
Michael has a structured and rigid routine that involves listening to two versions of the same piece of music to his walk down along the same route each day to tour Richard Serra's art exhibit, The Matter of Time, in Bilbao's famed Guggenheim Museum.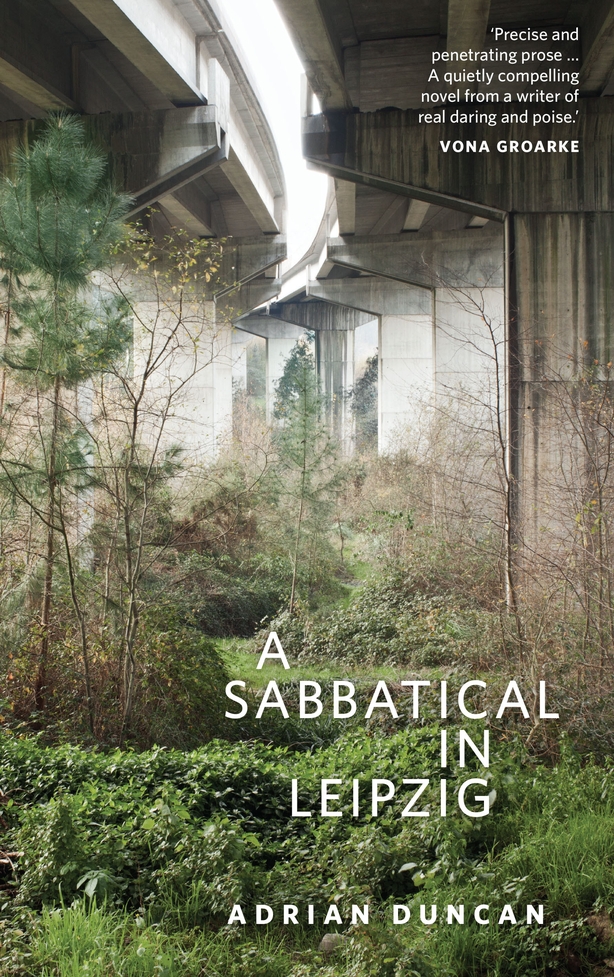 Throughout the course of the day, Duncan transports us from Michael's contemporary life of solitude to the landscapes of his youth. He also recalls an anguished period spent living with Catherine in the German city of Leipzig.
As the novel progresses the layers of Michael's character are slowly revealed like the sheets of acetate paper that he places and draws various lines and shapes on. These sit atop an old Polaroid from his youth.
Reading the novel, one cannot help but be immersed in Bilbao as Duncan paints and details the surroundings with intricate but precise strokes. The core locale in the narrative is Michael's apartment, which becomes a sort of character, being the locus of so much memory and connections with Michael's past.
His few possessions hold significant resonance. There is his collection of short stories by Robert Walser, along with the porcelain cup and saucer once owned by Catherine and that old Polaroid taken by his deceased brother Allen.
Listen: Adrian Duncan reads from A Sabbatical in Leipzig
We need your consent to load this Vimeo contentWe use Vimeo to manage extra content that can set cookies on your device and collect data about your activity. Please review their details and accept them to load the content.Manage Preferences
There is a wonderful juxtaposition between his apartment, a place of loneliness and memories, and the city of Bilbao itself that "allows him to forget" - to forget the passing of Catherine. He recalls the titular sabbatical in Leipzig and the suicide of a former colleague. He has a desire to "(to) expire among the shivering trees and be carried away by strangers"
Though the detail is clear and painstaking, portions of the narrative are hindered by prose and description that tends to go on at length and which disturbs the emotional build-up. Repetition and superfluity bog down the pacing and atmosphere that Duncan creates. When this problem does crop up, the reader cannot help but get lost in the detail and lose sight of the story.
Yet A Sabbatical in Leipzig is an entrancing read, one laced with despair, regret and tranquillity. Even after one finishes the final page, its concluding moments will leave one ruminating for a while afterward. It will be hard to forget this examination of time.
Read the extract from A Sabbatical in Leipzig here