Brooding, sardonic and forlorn; the male narrators – of Philip Ó Ceallaigh's short story collection, Trouble – navigate a world rooted in a trenchant malaise in tales of metamorphosis and decay, love and violence.
Not since 2009 (with The Pleasant Light of Day) have we seen a compilation of Ó Ceallaigh's short stories, but this newest release has brought us thematically cohesive and idiosyncratic tales of woes. But not all of these were created equal as it is a mixed bag – though the good certainly outweighs the bad.
Introspections in worlds of sordid depravity and bleak absurdity, Trouble bases itself predominantly in Eastern European environs overcome with a post-Communist gloom. Its male narrators are entangled in tragedy, both afflicted and self-inflicted. Like its characters, readers are not given much room for solace.
Ó Ceallaigh challenges and provokes readers with despicable vignettes of human behaviour and harsh realities that these characters must find a way to eke out a living. It will not be to some readers' tastes – some may find the collection to be darkly cynical – but for those willing to brave its landscapes, its lyricism and acuity are rewarding.
Of the stories contained in the collection, personally speaking, there are certain peaks and valleys in terms of quality. In the titular Trouble, a security guard is recruited by and swindles some Dublin gangsters, partners up with the boss' girlfriend and the two of them steal a large amount of cash to then flee the country.
First Love is a semi-fictionalised rewriting of the diary of Felix Landau, a former SS Hauptscharführer during WW2 who was a central figure in the program to exterminate Galician Jews. It is an account that is both brutal and oddly humanising.
There are also two separate two-part stories, My Life in the Movies and My Life in the City, and Spring and Dead Dog. Themes of parental bonds, love and violence, and subsistence run deep in these narratives. However, this collection has its peaks and its valleys and there is certainly a lot that could have been left on the cutting room floor.
For example, stories such as Dead Dog, drag for far too long at various intervals; padding out the story and making it feel bloated. Dull, monotonous stretches of description and actions that do it no favours nor enrich it in many regards.
Then there is Bells Bright in the Air, a story of cheap shocks and feeling somewhat shallow. The intent isn't obfuscated, but it's prosaic and too meandering to be of interest. Furthermore, something like Island is well executed and contains worthwhile substance, but by the close of the story, it becomes as subtle as a brick to the head – though at least it doesn't suffer from the long-windedness of The Book of Love.
Nevertheless, as a writer, Ó Ceallaigh is provocative and vibrant. His stories have a satisfying level of psychological depth to them, each with its own sense of bewilderment and unique twists. Tales such as Smoke are a fine example of this. The lyricism and cynicism are a satisfying blend; dark but maintains an exquisite richness.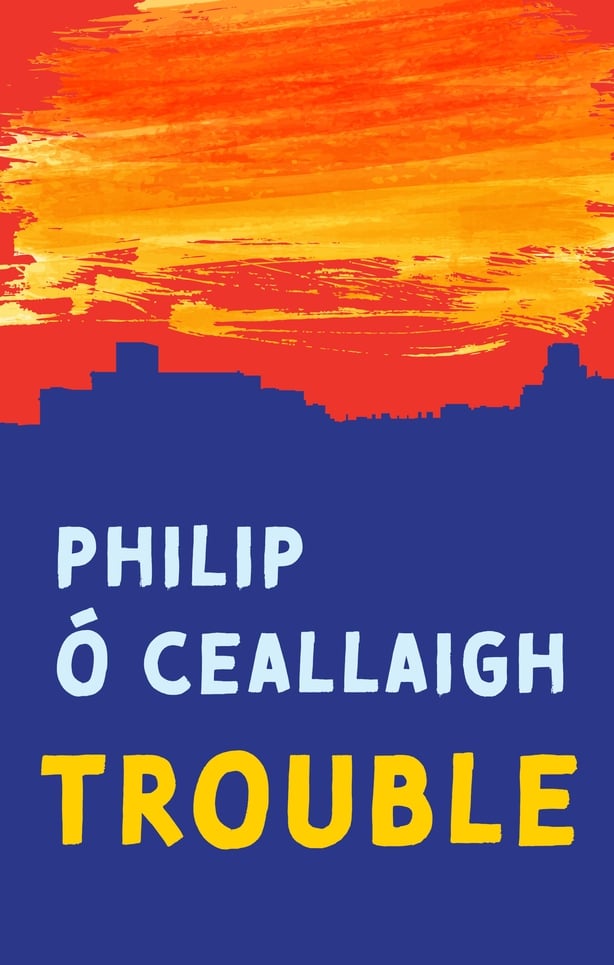 Trouble by Philip Ó Ceallaigh (published by The Stinging Eye Press) is out now.