Lisa McInerney, author of the Women's Prize-winning The Glorious Heresies and it's follow-up The Blood Miracles, completes her Cork-inspired trilogy with The Rules of Revelation.
Told in a similar style to its predecessors - gritty, colloquial, free-wheeling, pacey - McInerney deftly weaves together the stories and perspectives of several people who have become entangled by circumstance. Ryan Cusack is the common denominator here, who featured in the two earlier novels. After cutting ties with the drug trade he became a transient musician, chasing the 'music dream' to Berlin and Seoul. Now his band Lord Urchin are finally getting noticed. The lyrics strike a chord with Cork city's youth and he goes from relative obscurity to the voice of a generation overnight. However, this new-found fame puts him back on the radar of some shady associates from his criminal past, like the fearsome Jimmy Phelan, 'boss of the whole city'. A homecoming is not just inevitable but necessary in order for Ryan to reconcile with those he wronged, and confront a dark secret that's been festering since his teens.
As is McInerney's tendency, there are a lot of peripheral characters to keep track of here, with some deserving of more or less airtime than others. Ryan's on-again, off-again girlfriend and mother of his child Karine D'Arcy struggles to find anyone or anything that measures up to her ex and the fierce passion of their relationship. Meanwhile, Georgie, a former sex-worker exiled to London by Ryan, is incensed by his success and resolves to expose his sordid past. The various band members of Lord Urchin are fairly indistinguishable. Maureen Phelan though, as gangster Jimmy's sharp-tongued, no-nonsense mother, deserves her own spin-off. She leads walking tours around the city now, taking in the tokenistic landmarks, but feels disillusioned with modern Cork, with its glass buildings and latte art, and nostalgic for the fiery, revolutionary spirit it once possessed. This is a sentiment expressed often and by various characters throughout; 'It's like Cork's changed', says one, 'it just put on a snazzy outfit and said I can hang out as long as I don't mention or question what it was before'.
We need your consent to load this rte-player contentWe use rte-player to manage extra content that can set cookies on your device and collect data about your activity. Please review their details and accept them to load the content.Manage Preferences
Listen: Lisa McInerney talks The Rules of Revelation on RTÉ Arena
The Glorious Heresies was written in 2015 and in the interim there has been monumental change in Ireland - the legalisation of same sex marraige, the repeal of the 8th amendment, Brexit, troubles threatening to resurface in the North, all while gentrification and emigration continues relentlessly. The scene is set in the opening chapters here: 'The Irish were losing their best and brightest to emigration. Dublin was full to bursting but no one could afford to live in it'. McInerney's characters are of the generation that straddle the old and new Ireland - still within sight of it's shameful past under the thumb of the church, but hopeful for a more forward-thinking and inclusive future state. However, they're still grappling with the country's new identity, and to make sense of their own place within it. McInerney writes the strange relationship one can have with one's hometown particularly well - like 'living among ghosts and deja-vu', as one character puts it, having returned home after years abroad.
Also delving into subjects such as viral fame, class, capitalism and the morality of drug-dealing, it could be argued that the The Rules of Revelation has bitten off more than it can chew, but in stacking up the timely topics to the point of toppling, the writer highlights just how important written responses are to the changes that the country is undergoing. Also, the distinctive Cork lingo and its chirpy register is the perfect counterpoint to the seriousness.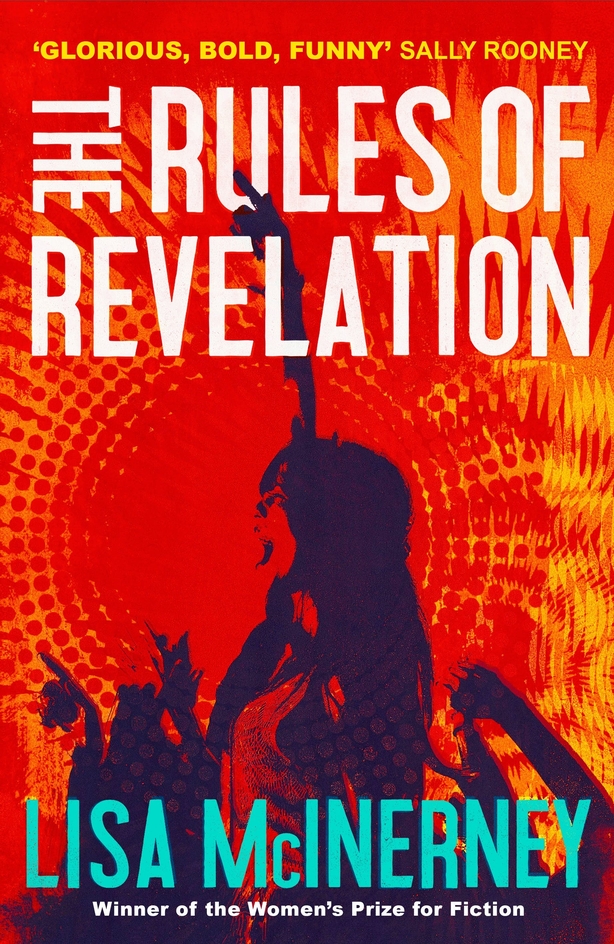 The use of language is remarkable and without a doubt the novel's strong suit. Both lovers and gangsters speak like poets and philosophers here; 'Reality is a pier alongside which you bob in your skiff', remarks someone sagely. 'I wouldn't wish me on anyone', says Ryan to Karine, as they discuss their turbulent relationship. 'I'd have made a better go of you', she responds. It's hard to imagine anyone making a better go of creating a world this rich and real than McInerney. It'll be interesting to see where she takes us next.