They say you should never judge a book by its cover, but let's face it, most of us do at some stage, and by that criteria, Miss Austen is a winner from the get go.
Then to find out that it is embroidered by Chloe Giordano (check out 'Embroidering Miss Austen' on YouTube), you know this is no ordinary publication.
Miss Austen tells the story of Cassandra Austen, Jane's older sister; who, as executor of her sister's estate, was determined to preserve that sister's reputation.
Historians and 'Janeites' have never quite forgiven Cassandra for burning hundreds of Jane's letters, thus depriving them of insights into the world of Jane. However, in this account, the author attempts to explain, through fiction, just what her motives may have been.
The novel opens with a prologue, as follows: " 'My love', Tom began. Cassy smiled: here it was, at last. She had been waiting so long for this moment."
Immediately, we are transported to 19th century England and the rectory at Steventon, home of the Austens. We next meet Cassy at Kintbury, visiting the home of her betrothed some years later.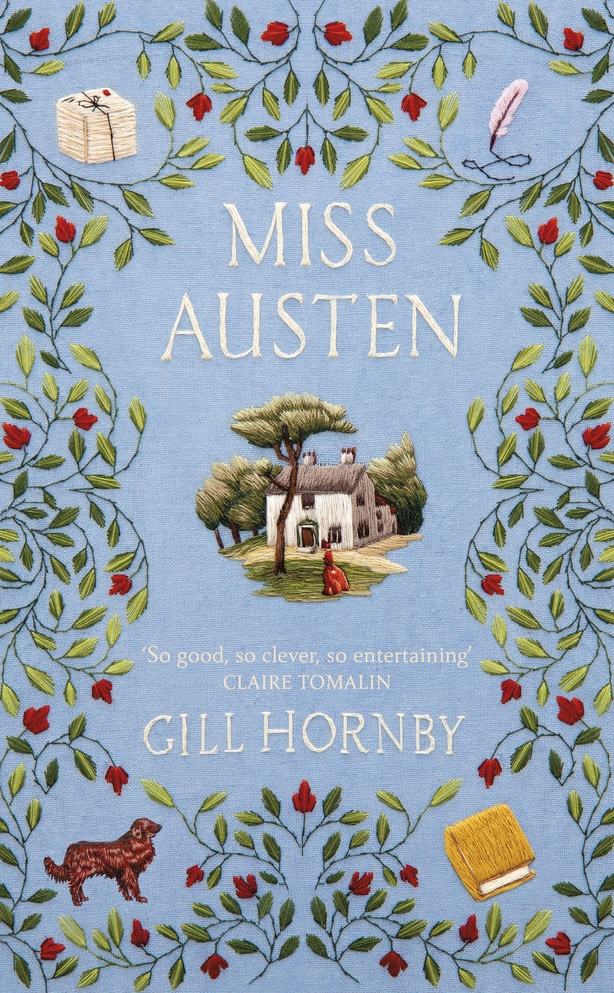 'The Kintbury drawing room was a thing of simple beauty: a perfect cube with walls of deep yellow which caught and held the setting sun... Ordinarily it was one of Cassandra's favourite places, but on that day she approached it with nervous trepidation, consumed with a dread of what she might find..'
The author Gill Hornby, incidentally, lives in Kintbury and she is the sister of novelist Nick Hornby and the wife of Robert Harris. She declares that she is used to playing second fiddle and wanted to give Cassandra her due. "We live in a culture of genius, "she says, "but I'm always interested in people who support the genius."
This Cassy also did, she ran whatever house the ladies were living in, in such a way as to allow Jane get on with the important business of writing. Neither sister married, and though they embraced spinsterhood - what a horrible word - it left them vulnerable.
"Not that there was anything wrong with spinsterhood," thought Cassy, "far from it." For she and her sister enjoyed an extraordinary relationship, and while happy to help out with nephews and nieces, this fictional Cassy believes her true place to be with her mother and sister: "She did not add that it was the place she preferred above all.'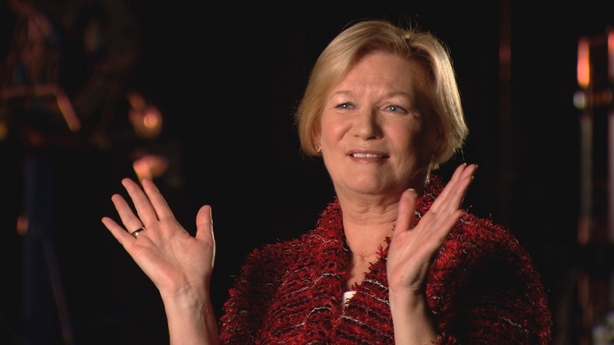 "My duty is there, "she tells her brother Edward, adding that "duty was a good word to use here, no one could argue with duty."
At last in the summer of 1809, the Austen ladies achieved their ultimate happiness, and moved into a home of their own. 'Oh this is perfection,' exclaimed Jane, moving from one bedroom to the next.... ' and so it seemed, Jane returned to her manuscripts and by 1813 had revised First Impressions which became Pride and Prejudice, the fashionable novel of the season.
"Look at us," says Cassy, "we have found our Utopia! I can imagine no better life than the one we have here."
Unfortunately it was short-lived. Within a few years, Jane had died and Cassy would live on for more than 20 years. When we meet her at Kintbury in 1840, she is in her sixties and has one more task to perform, to retrieve the letters she and her sister exchanged with their dear friend Eliza, before they fall into the wrong hands. You'll be egging her on, believe me.
It won't surprise me if this is one of the books of the year, it's a delight, one of those that you don't want to end. However, I understand Steve Coogan's production company has secured the rights and it is set to become a major TV drama. Now who might be cast as Mr Hobday, I wonder...