We've all seen them – the group at the next table in the restaurant, or on the next picnic blanket in the park, a gang of well-dressed people who seem to be richer, better looking or simply having more fun than you.
In this book, that gang is the Casey brothers, their well-dressed wives and endearingly eccentric children. But, of course, the Caseys don't really have perfect lives, and this tale examines what happens when the air-kissing ends.
Early on in Grown Ups, a character flops into a chair, utterly exhausted. The working week has been long and difficult, friends and partners are making unreasonable demands. There are children everywhere, running around, fighting and causing hassle when all this person wants to do is curl up on the couch, watch an old film and eat ice cream.
So far, so typical of the portrayal of middle-aged women in commercial fiction, but in this case, the character is Johnny, a father, worker, brother and absolutely knackered forty-something man.  And that's the real joy of this book – Keyes is well known for her ability to create memorable, utterly plausible and well-rounded female characters but in this book she proves she can write men brilliantly as well.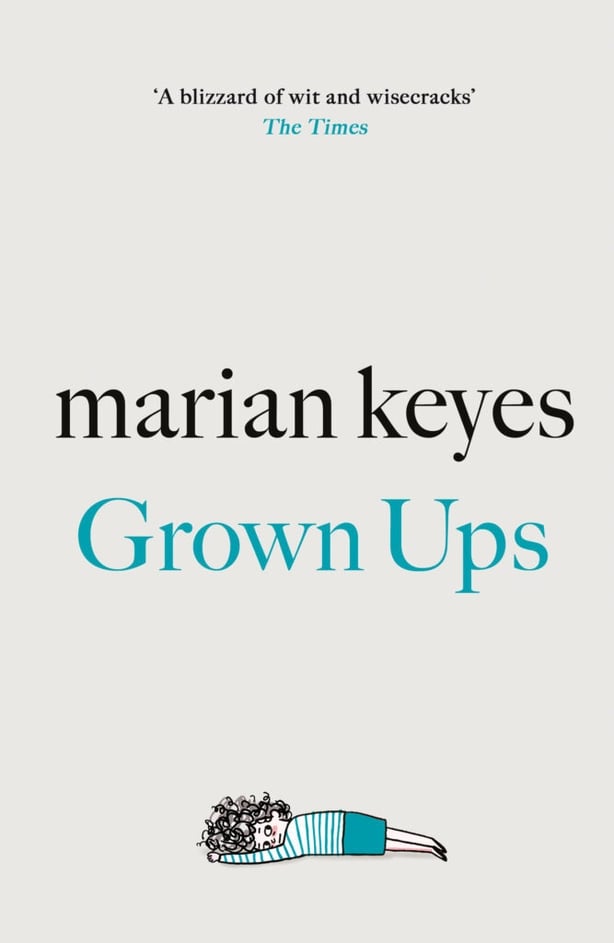 The book's premise is deceptively simple – it opens at a Casey family gathering, hosted by the generous and always organised Jessie, who brings the family together at regular intervals, often footing the bill. Her sister-in- law Cara, however, has had a bang on the head and the resulting concussion means she starts to speak the truth about everyone in the room. The novel then slips back in time, and shows the path each person has recently taken and why the truth is the last thing they want to hear.
Many of the familiar Marian Keyes themes are here. Addiction is, as always, treated with sensitivity, while marriage break-up is examined in a non-judgmental way. There's plenty of knee-buckling romance too. 
But the characters that lasted longest in my memory were the men. There's Johnny, trying to keep the show on the road, Liam and Ed, grappling with the roles preassigned to them in their overbearing family, and the gorgeous Ferdia who, in another writer's hands, might have come across as an overly-woke millennial. In fact, he is depicted as a young man with genuine integrity as well as a great talent for booking the perfect mini-break. If Marian Keyes wants to devote a whole book to Ferdia next time I'll be first in the queue to read it.
In the meantime however, Grown Ups is an entertaining, page-turning and very thoughtful read.