Carmel Harrington's new novel deals with a woman suffering at the hands of an abusive husband. Avril Hoare declares it to be full of 'heart, humour and hope'.
Stella Greene lives a charmed life. She has a loving, attentive husband, a beautiful home, a wardrobe full of designer clothes. A life of stress free bliss. Except, it's not. Behind closed doors, well, that's where it all falls apart. Stella's husband Matt is cruel, abusive and controlling. Mentally and physically. Yes, Stella knows she should leave him, knows she needs to leave him, but something is stopping her - crippling fear.
Her neighbour, Rea Brady, is also afraid. She is agaraphobic and lives her life indoors, alone and lonely. Both women are trapped by shocking events from their past. They are stuck. Until they find each other. When Stella delivers a parcel to Rea's house, a little light comes into both women's lives. A friendship develops. They recognise something of themselves in each other.
Stella reached over and gently took her hand. 'I understand more than you might realise. I know what it's like to feel that scared. Fear has had a grip on me for my entire adult life'. Stella met Rea's eyes and held them. 'I don't think we are that different. Our worlds are small. And we are both prisoners, one way or the other.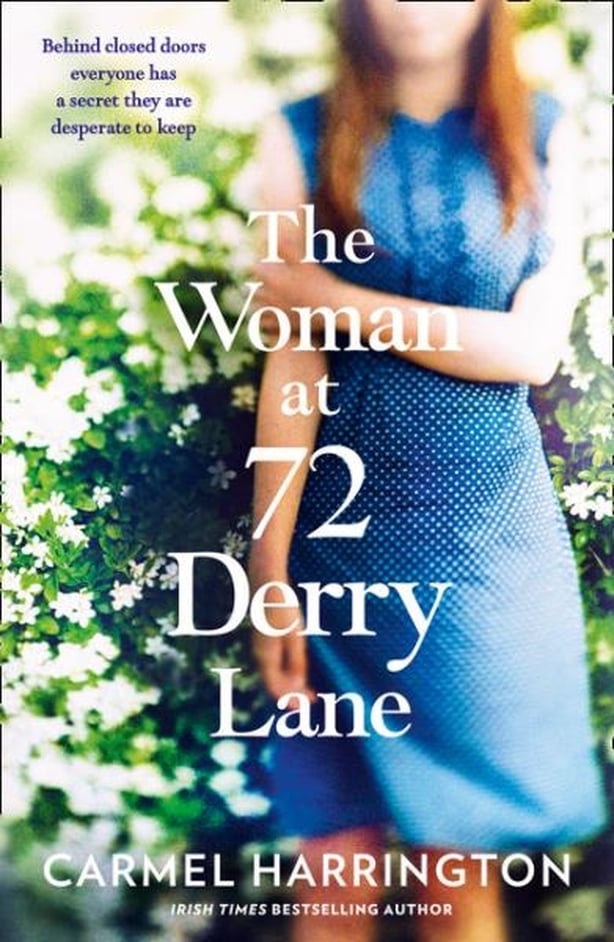 The two women have fear in common, but there's something else too... a tiny glimmer of hope. For the first time in a long time, they have someone they can trust and we find out exactly why Stella won't leave her husband and why Rea won't leave her house.
Slowly, trust builds confidence and confidence builds courage. If they can't help themselves, maybe they can help each other - and so gradually they learn to navigate their way over hurdles that once would have seemed impossible.
Although Stella and Rea are the main characters, there are others in Harrington's tale. Some worked better than others - Louis, a neighbour's kid was funny and sparky, Charlie, a hairdresser felt clichéd.
I flew through The Woman at 72 Derry Lane and Carmel Harrington is a natural storyteller. You really root for Stella and Rea. This is a book with heart, humour and hope.
The Woman at 72 Derry Lane (Harper Collins) is out now.