Analysis: almost 2,000 people were detained without trial in Northern Ireland during the 1970s after the introduction of internment
Last May, the UK Supreme Court ruled that the detention of former Sinn Féin President and TD for Louth, Gerry Adams during the 1970s had been unlawful. The five justices of UK's highest court unanimously found that Adams' detention did not fulfil the requirements of the Detention of Terrorists (Northern Ireland) Order 1972. 
Following the introduction of internment in Northern Ireland, almost 2,000 people were detained without trial between August 1971 and December 1975. The Adams' decision prompted nearly 50 former internees to issue proceedings against their internment and hundreds of others could be compensated because of the ruling.
But a County Court in Lurgan, Co Armagh, had already ruled detention without trial unlawful back in 1972. The case Moore v. Ministry of Defence et al concerned William John Moore, who was interned on the HMS Maidstone in August 1971.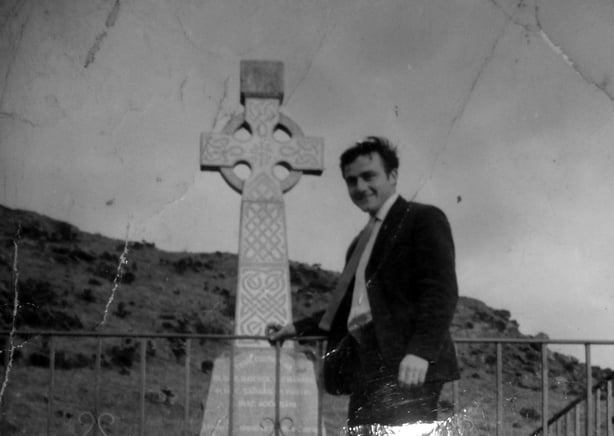 Moore was born in Gilford, Co Down in 1945 and used "Seán" as his first name from his early youth. He married Nuala McKerr in Lurgan in 1967. She was raised in a republican family, and soon, Seán became active as well. Together with J.B. O'Hagan, he joined the Civil Rights Association in Lurgan and, through IRA veteran Art McAlinden, became involved in the Republican movement. After the 1969/70 split, he joined the Provisional IRA.
The newlywed Moores had moved into a bungalow in Bleary, just outside Lurgan and daughter Dara and son Seán Óg were born in the following years. At 4.10am on Monday August 9th 1971, about half a dozen military police officers entered the house and arrested Moore, who was taken to Pinehurst Factory in Lurgan, where the British army was billeted.
A few hours later, he and his two brothers-in-law, Barry and Gerry McKerr. were brought to Ballykinlar Camp near Newcastle, Co Down. Gerry McKerr was to become one of the 14 men who were chosen for "special treatment" and were taken to a secret interrogation centre. These men were tortured and became known as the Hooded Men.
We need your consent to load this rte-player contentWe use rte-player to manage extra content that can set cookies on your device and collect data about your activity. Please review their details and accept them to load the content.Manage Preferences
From RTÉ Radio 1's Ray D'Arcy Show, interview with Francie McGuigan and Liam Shannon, two of 'the hooded men', about the mental and physical maltreatment they suffered as internees
The treatment of Moore and the other men in Ballykinlar was also harsh. The internees were ordered to do exercises until they fainted: "there were men collapsing all around me and moaning and screaming", Moore testified before the court. For hours, Moore had to undergo the same exercises: "Hands up above your head, hands out in front of you, hands behind your head and put your head between your stretched legs."
Inbetween these exercises, prisoners were taken for interrogation by two plainclothes men. "I emphasize that all the time these exercises were going on, you had to look straight ahead of you, and your eyes had to look up at the ceiling. Continuously the Military Police kept walking around, checking if we were looking at the ceiling. (…) Then when I went to put my head down between my legs with arms behind my head there was a crack in my head, and I went unconscious," .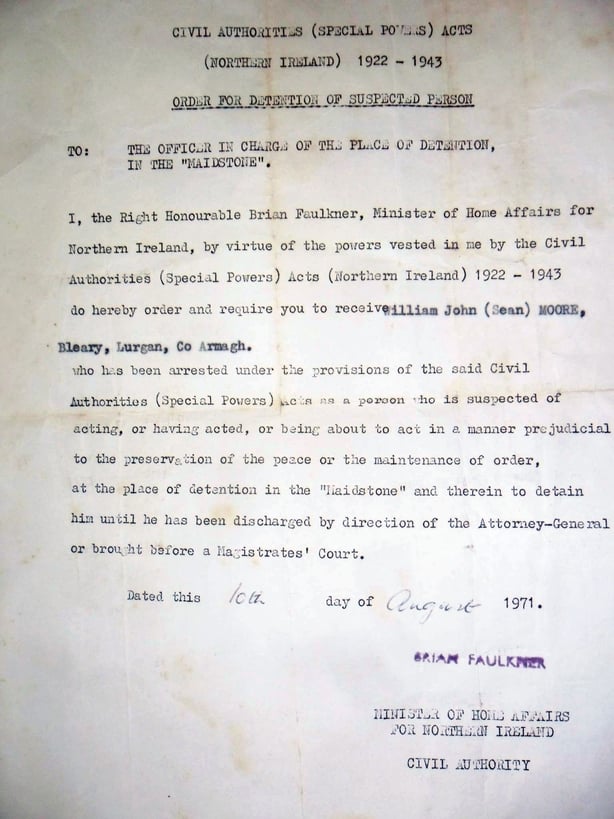 After two days, Moore and several others were flown by helicopter to the HMS Maidstone which was docked in Lough Belfast. In summer 1969, the ship was used as an emergency billet for the British army, and 120 men were interned there from August 1971 to April 1972. Among them was Seán Keenan, the chairman of the Derry Citizens Defence Association who became the Provisional IRA Officer-Commanding on the ship. Moore was assigned as his second-in-command. After 17 days, however, Moore was among the first to be released.
Moore was well-connected within the Provisional IRA. Before internment, he was the Officer-Commanding of the small but particularly active unit in North Armagh. He closely worked with PIRA leader Seán MacStiofáin. The Provisionals decided to use Moore's case to take civil action and sue the British Ministry of Defence and the Chief Constable of the RUC. In an interview with me in 2015, Moore explained that this was a "test case" to get internment declared unlawful.
We need your consent to load this rte-player contentWe use rte-player to manage extra content that can set cookies on your device and collect data about your activity. Please review their details and accept them to load the content.Manage Preferences 
From RTÉ Archivess, RTÉ News report on a Sinn Féin anti-internment rally n Belfast in 1988
On February 19th 1972, the Times of London reported that Judge Rory Conaghan at Armagh County Court had awarded Moore £300, the maximum compensation possible, for wrongful arrest, detention, and assault. The judge was particularly critical of the oppressive circumstances in which Moore was held, calling them "deliberate, unlawful, and harsh". Commenting upon the army personnel called by the defence, the judge concluded that "all three are telling lies about this matter".
Two days later, the Times wrote that the case "brought into question the legal status of the Stormont's Government internment policy". A "source close to the Stormont Cabinet" commented that the judge's decision was "potentially disastrous". In the days after the ruling, the Stormont government feared that hundreds of internees could demand compensation before the court. Human rights lawyers, on the other hand, hoped that the part of the ruling that stressed it was unlawful not to inform Moore beforehand that he would be held for more than 48 hours, would become case law.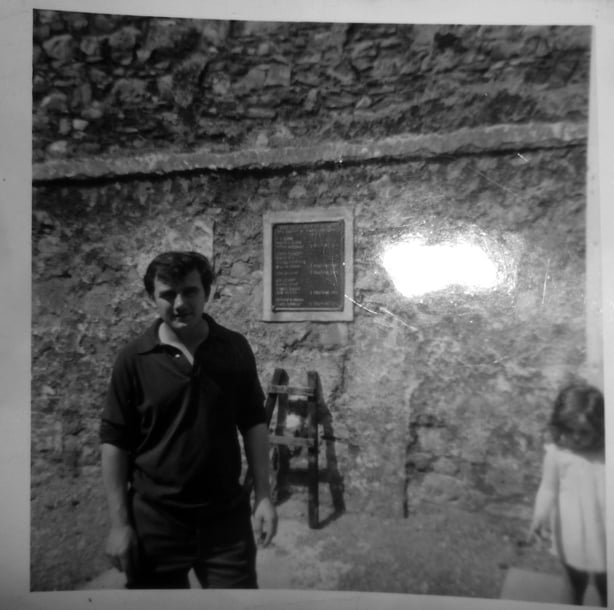 However, the immediate fears of the Northern Irish and British governments were unjustified. While Moore won his civil action, the ambitious Provisional IRA attempt to rule internment unlawful failed. Internment continued until December 1975.
At this stage, the Moores had already left Northern Ireland and settled in Dundalk. Moore remained active in the Republican Movement throughout the conflict and died on November 10th last in Monaghan.
---
The views expressed here are those of the author and do not represent or reflect the views of RTÉ
---