Analysis: the politician's vision, leadership and communication skills meant he gained a stature and influence rarely matched by anyone on the island of Ireland
Internationally recognised for his role in making peace, John Hume was the quintessential local politician in many ways. Active in different campaigns in his local community, Hume's leadership and communication skills, especially evident through television, brought him to national and international prominence. His was a global vision to finding a solution to the divisions on these islands and to bringing an end to violence. For this, the Derry boy gained a stature and influence rarely matched by anyone on the island of Ireland.
Faced by the most turbulent and violent period in the history of Northern Ireland, Hume's political career ran over three decades and the entire period of the Troubles. His was a swift rise from involvement in the unsuccessful University for Derry Committee in the 1960s to becoming a founding member of the Derry Credit Union movement and the Derry Housing Action Committee, the role which brought him to political prominence, and facilitated his election to the Parliament of Northern Ireland in 1969.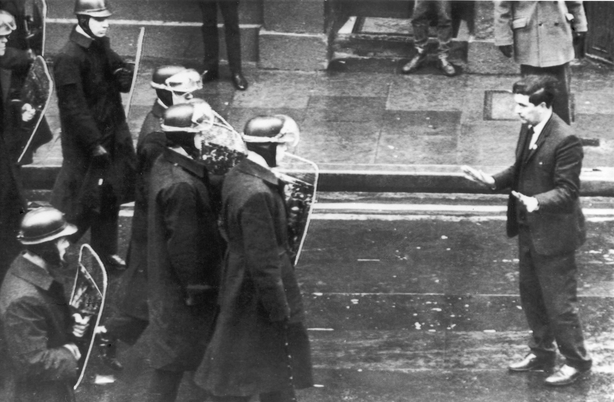 During his final years in politics, he oversaw the implementation of the Good Friday Agreement from 1998, which brought to reality his vision for bringing the different sides of the conflict together. As a member of the Westminster parliament for Foyle from 1983 to 2005 and the European Parliament from 1979 to 2004, he worked through these and American channels in an attempt to internationalise the conflict and bring pressure to bear on those in positions of power.
His ability to move between Ireland, Britain, Europe and America and influence public discourse was facilitated when he assumed leadership of the Social Democratic and Labour Party (SDLP) in 1979, the party which he had co-founded in 1970. The SDLP remained the pre-eminent nationalist party throughout Hume's leadership, which continued until 2001 when he retired at the age of 64 due to ill health. Critical to the Sunningdale Agreement (1973), New Ireland Forum (1984), Anglo-Irish Agreement (1985) and Good Friday Agreements (1998), the outlines of his vision for Northern Ireland were clear from an early stage.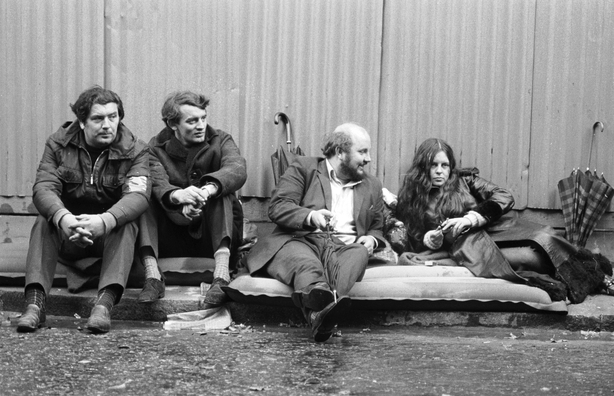 Steadfast in his commitment to a non-violent approach, Hume was remarkably consistent in the views he put forward. What changed over time was the priority he gave to different tenets within his vision for Northern Ireland. Early in his career, his focus was on the need to replace the Nationalist Party with a more effective nationalist organisation in Northern Ireland and for the grievances of Northern Catholics to be addressed.
Later, he was criticised by many, including party deputy leader Seamus Mallon, for effectively ignoring his SDLP party in his preference for working alone in seeking to influence successive US governments and presidents in Washington. More generally, in his talks in the late 1980s with Sinn Fein's Gerry Adams, Hume and others received virulent criticism within and outside of the SDLP. At significant cost to his personal health, Hume displayed considerable courage, even in the face of death threats from Loyalists, at this and other times. This was especially true in 1993 when, following a renewal of talks between Adams and Hume, the Sinn Fein leader carried the coffin of an IRA bomber who had killed 10 people.
We need your consent to load this rte-player contentWe use rte-player to manage extra content that can set cookies on your device and collect data about your activity. Please review their details and accept them to load the content.Manage Preferences
From RTÉ Archives, a RTÉ News report on peace talks between John Hume and Gerry Adams
More important to Hume than who led the nationalist cause, these talks highlighted his commitment to ending violence. From the late 1980s, Hume sought to bring Sinn Féin onto a peaceful and moderate path and into the nationalist consensus which he had done so much to create.
The New Ireland Forum (1983-84) had been particularly important in providing a platform for constitutional nationalists throughout the island to discuss how the cause of Irish nationalism could be progressed and, following the hunger strikes and the election of Bobby Sands and others, how to bolster the SDLP against the increasing political threat of Sinn Féin. Thereafter, what became paramount for Hume was the need to bring about a ceasefire whatever the potential cost to himself, the future electoral strength of his party or to the prospects, however difficult, of coming to an agreement with Unionists.

From RTÉ Radio 1's History Show, John Hume in America author and filmmaker Maurice Fitzpatrick discusses the work with Niamh McManus
The continued suspension of the institutions in Northern Ireland raises the question as to whether Hume and others were correct in this assessment and if more could have been done by its leadership to have prevented the SDLP being eclipsed by Sinn Féin. What remains certain is that the SDLP's welfare was secondary for Hume, to the need to end violence. Furthermore, an IRA ceasefire was in his view a prerequisite to bringing the British and Irish governments and Unionist and Nationalist parties to the negotiating table and for a lasting settlement. For Hume, this settlement was the Good Friday Agreement in 1998.
Where there was a consistency in Hume's thinking, he progressed in how he conceived of Northern Ireland and any future solution from the 1970s. Constant in his view that Irish unification could only be achieved with the consent of the people of Northern Ireland, the stress Hume placed on the aspiration for a united Ireland gave way to recognition of the need to unite people before territory. Prior to the Sunningdale Agreement, the SDLP aspiration to unity caused concern from Unionists and some southern politicians including Conor Cruise O'Brien, who became a long-term critic of Hume.
We need your consent to load this rte-player contentWe use rte-player to manage extra content that can set cookies on your device and collect data about your activity. Please review their details and accept them to load the content.Manage Preferences
From RTÉ Archives, a report by RTÉ News' Charlie Bird on John Hume's reaction to the Anglo-Irish Agreement
Hume's ability to overcome any such problems and maintain good relations with the main southern parties as well as key civil servants was critical to different political initiatives including the power-sharing agreement at Sunningdale in 1973. Following the introduction of direct rule from London in 1972, he became involved in the negotiations which led to this agreement with an executive established to govern Northern Ireland as well as a Council of Ireland to formalise relations between the southern and northern states. This was Hume's only experience of government where, as Minister of Commerce (January to May 1974), he had to try to deal with the fallout from the Loyalist strike which led to the downfall of this administration.
Following the failure of another political initiative, the Northern Ireland Constitutional Convention in 1975, he increasingly emphasised that an internal solution to Northern Ireland would not work. Especially after becoming an MEP in 1979, Hume looked towards the example of European unity for inspiration and ways to resolve the problems of Northern Ireland.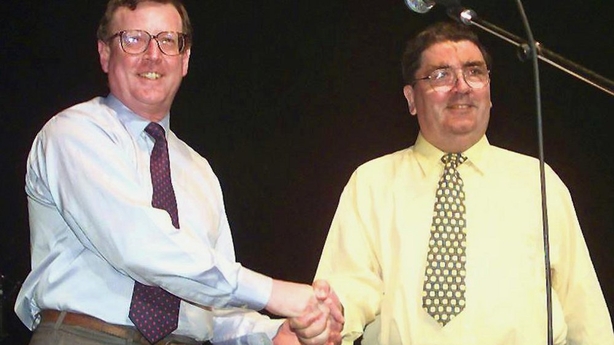 At the same time, he had enlisted the support of such American politicians as Ted Kennedy and later Bill Clinton for the emerging peace process. His strategy was to build a consensus among the Irish in Ireland and America along with seeking good relations with British politicians, especially Tony Blair, the Labour Prime Minister, while all the time keeping the door open to talks with Unionists in Northern Ireland.
Hume's ability to convey his political message and to build alliances was critical to the emerging peace process. Not by any means the first to articulate many of these ideas including the principle of consent, Hume was novel in effectively bringing the different strands of the emerging peace process together and in his ability to internationalise the conflict.
We need your consent to load this YouTube contentWe use YouTube to manage extra content that can set cookies on your device and collect data about your activity. Please review their details and accept them to load the content.Manage Preferences
Trailer for In the Name of Peace: John Hume In America
This marriage of the local and the global is reflected in the fact that he was compelled to approach his credit union to finance an early trip to meet Senator Kennedy in America. His perseverance and dedication to making peace was recognised in 1998 when he was jointly awarded the Nobel peace prize with David Trimble, the key Unionist leader involved in the negotiations leading to the Good Friday Agreement. For Hume, it was only when the two traditions came together would the country and town he loved so well have a better future. In this way, and despite an abundance of tributes from across the world, John Hume continued to embody the idea that all politics is local.
---
The views expressed here are those of the author and do not represent or reflect the views of RTÉ
---