Netflix's dramatic impact on the entertainment industry and on the consumption of video is beyond doubt. What was once a marginal postal DVD rental service has come to be fairly central to the home entertainment experience for many. It's often associated with digital disruption in terms of its effect on the film and television industries, on its transformation of the traditional distribution models of cinema and television and on its reshaping of entertainment consumption. 
Netflix is thought to have revolutionised film and television viewing and is often cited as responsible for declines in television viewing figures, TV package subscriptions and cinema attendance. Some reports suggest that television subscriptions are in rapid decline due to the ascendency of Netflix and caution that this could result in the end of broadcast television as we know it. 
Netflix has also been heavily criticised and attacked for disrupting the cinema industry. Cinema chain Vue took issue with the BAFTAs for allowing Netflix to enter films that are effectively "made for TV" and Cineworld has gone so far as to withdraw its support of BAFTA. The Cannes film festival has effectively banned Netflix films from competition and Steven Spielberg has publically stated that Netflix films are no more than "TV movies." 
The TV industry is equally suspicious of Netflix and some broadcast or subscription television services have also pushed back against Netflix, with HBO refusing to allow Netflix to distribute its own TV series such as Game of Thrones and Warner Bros refraining from distributing any of its television shows such as The Big Bang Theory until it has leveraged the shows on broadcast television. While Netflix has managed to secure distribution rights for many other films and television shows - and spent billions on original content in 2018 - its place in the industry is not without controversy.
We need your consent to load this YouTube contentWe use YouTube to manage extra content that can set cookies on your device and collect data about your activity. Please review their details and accept them to load the content.Manage Preferences

This article is now available above as a Brainstorm podcast. You can subscribe to the Brainstorm podcast via Apple, Stitcher, Spotify or wherever you get your podcasts.
On the other hand...
But Netflix's arrival has been heralded as a positive one by many filmmakers, television producers and more importantly, users. While those with privileged access to the entertainment industry see Netflix as a rogue player, those without such access value the opportunity to reach an audience of up to 150 million people. 

For example, many producers and makers criticised Spielberg's attack on Netflix, noting that smaller, independent, more diverse films do not get funding or distribution in the mainstream industry. A Wrinkle in Time and 13th director, Ava DuVernay stated that Netflix "distributes black work" unlike Hollywood and noted that films by or about black people can gain far more global reach when distributed through the streaming platform. 
Jenny Han, whose book To All the Boys I've Loved Before was adapted as a film by Netflix, said that "nobody wanted a teen movie with an Asian lead" until it was picked up by the distributor. In response to the controversy around his BAFTA win for Netflix-distributed film Roma, Alfonso Cuarón asked "how many theaters do you think [would have] a Mexican film in black and white in Spanish that is a drama without stars?" 
Netflix has also been quite vocal about its ambition to get more viewers watching non-English language content and has extended its subtitling and dubbing feature to approximately 10 languages per globally distributed film. This suggests an overhaul of the "west to rest" Hollywood-centric model of distribution typical of the entertainment industry to date which results in far less distribution of foreign content across territories. More locally, Irish films that might have otherwise disappeared into obscurity have benefited from Netflix's long tail distribution model.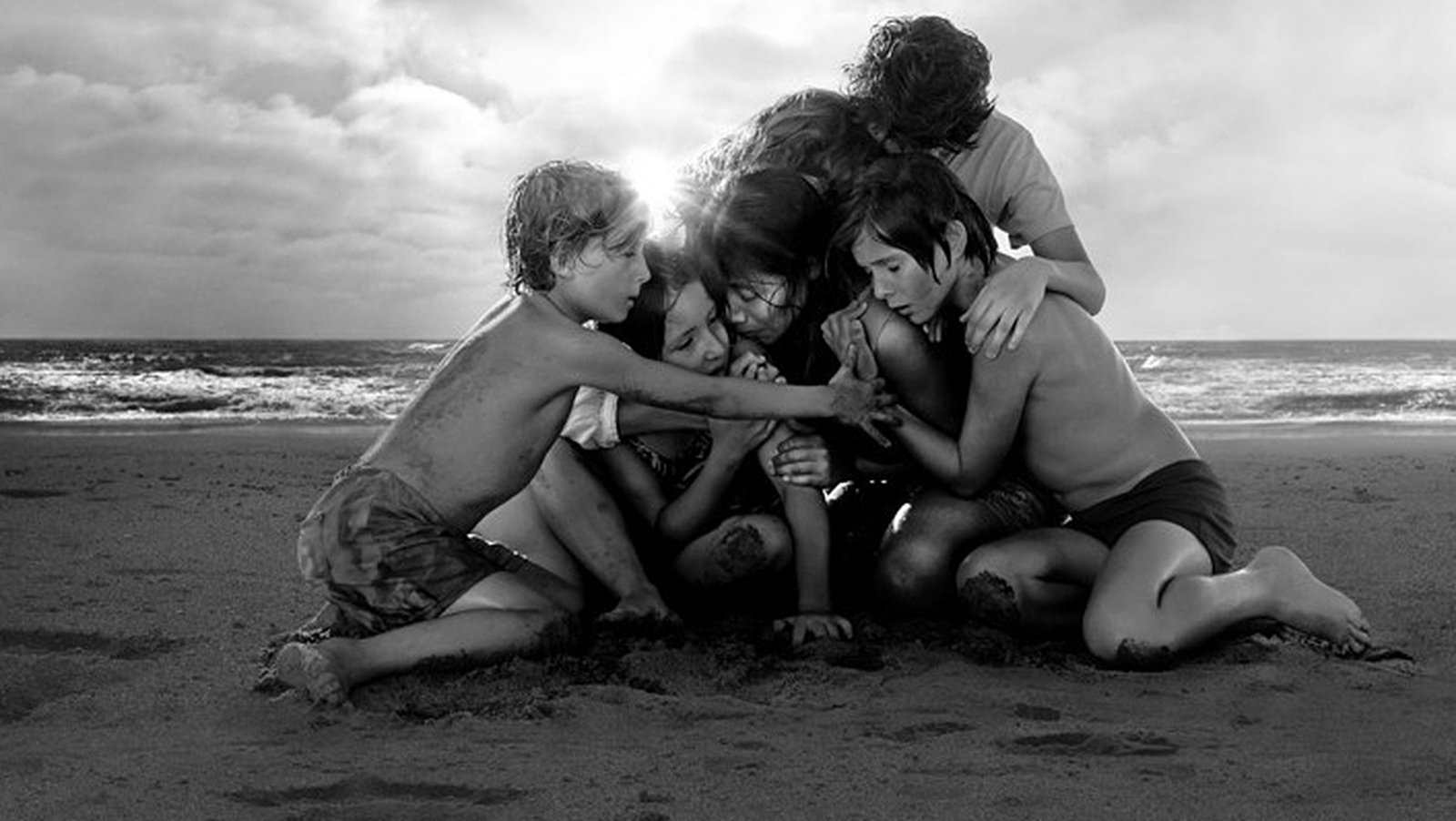 The choice is yours...sort of
This emphasis on diversity of content is suggested to benefit Netflix subscribers, who have access to a range of content beyond what is normally afforded on either television or in cinemas. Indeed, unlike television and cinema, Netflix is not bound to the ephemeral schedule of television (which has content limited to a small number of broadcasts) or the very brief distribution window of theatrical cinema release. Instead, it offers a catalogue of content that the user can peruse and select from. This affords the user more agency since they can "pull" the content that they wish to watch from the platform rather than experience the "push" effect of television and cinema that leaves them little choice. 
Netflix has also adopted a sophisticated recommendations system that aims to personalise the viewing experience to a degree hardly achievable by television or film. It does this by tracking user data allowing it to account for and interpret every interaction the user has with the platform. This includes data not only on what the user watches, but on what platform, at what time of day and how long they watch for. This produces a profile of each user which is used to predict what they might watch when they next log on to the platform. The user receives recommendations in the form of programme or film rows, for example, "top picks for Sarah" or "visionary TV documentaries." Each user gets a list of rows that respond to what Netflix perceives their interests to be. 
In the case of distribution, Netflix enacts its own forms of restrictions on what is viewed and where it is viewed
Netflix sees this choice as its USP. The company has often claimed that it doesn't depend on simplistic demographics such as sex and age, as television does, and instead understands each user as having individual, personal tastes and interests. These aren't necessarily related to stereotyped notions of, for example, "women's interests" or "men's interests". Netflix's personalised recommendations are responsible for 75% of traffic on the platform.
However, these claims of diversity of content and choice of content have been subject to criticism. Some have argued that diversity of content is, in some ways, not represented on Netflix. In my own research, I have found that the supposed choice of content afforded to users is a bit of a myth.
We need your consent to load this YouTube contentWe use YouTube to manage extra content that can set cookies on your device and collect data about your activity. Please review their details and accept them to load the content.Manage Preferences
US vs rest of the world
Although many filmmakers have praised Netflix for supporting and nurturing more diversity in front of and behind the camera, others suggest that we look more carefully at Netflix's distribution model as well as its system of recommendations. In the case of distribution, Netflix enacts its own forms of restrictions on what is viewed and where it is viewed. 
For example, Netflix's US catalogue contains a much higher number of film and television titles (approximately 5,400) than in Ireland (approximately 3,000) regardless of the comparative subscription prices. While this is a result of licensing agreements that restrict content by territory, it nonetheless suggests that Netflix doesn't quite engage in global distribution of content. To enact this restriction, it engages in geoblocking which means that content is restricted by territory. A user in Ireland will access a different catalogue if they travel to Brazil. This means that, although the user has paid for access to and may be watching certain television programmes, their travel to another country may limit their access to these programmes. 
We need your consent to load this rte-player contentWe use rte-player to manage extra content that can set cookies on your device and collect data about your activity. Please review their details and accept them to load the content.Manage Preferences

From RTÉ Radio 1's Arena, Mary McGill reviews new Netflix series Sex Education
In addition, diversity of content has been questioned in reports by the European Audiovisual Observatory which has found that Netflix distributes a much higher number of US titles (60%) within the EU than European ones (21%). In the case of Ireland, 58% of Netflix's titles distributed here are US-originated in comparison to 17% Irish-originated. The EU has responded to this issue by introducing new laws to require VOD services such as Netflix to distribute a minimum of 30% European content.
In regards to cultural diversity on Netflix screens, the company has been accused of racially profiling its users by generating targeted landing cards (the image one sees for each film or programme) that offer an image of black characters from a film to black users and white characters to white users. While Netflix claims that it doesn't collect data on a users' race, it seems that its algorithms have the effect of racial profiling. In other words, we find the same inequalities of distribution and representation in many cases that we find across conventional film and television.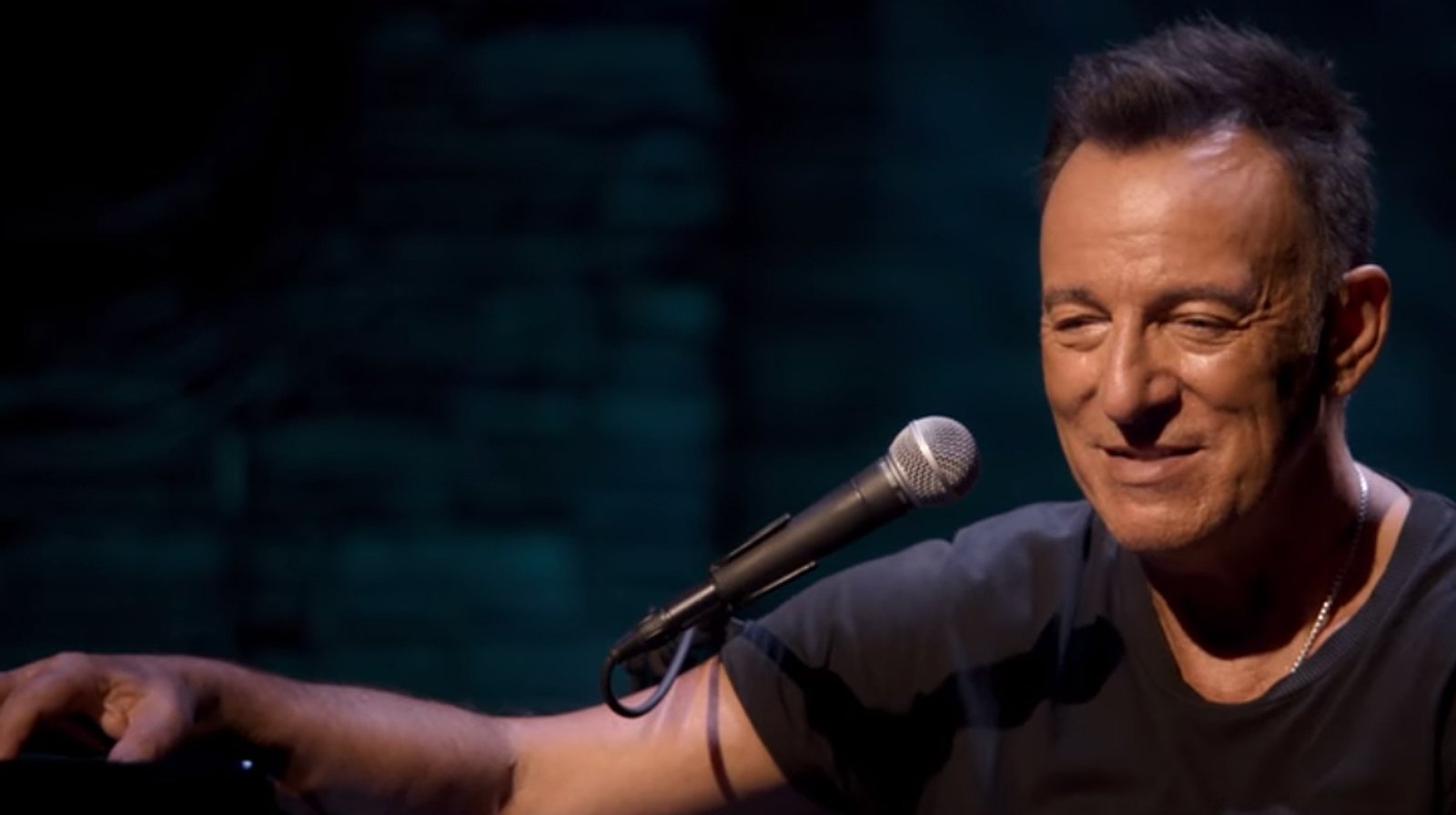 "Not unlimited"
This leads to the issue of choice of content. If users receive recommendations based on perceived race, this suggests that Netflix hasn't quite moved beyond the simple demographics it criticises. While race, sex and age are not included in a user's profile at the stage of sign-up, they appear to form the basis for recommendations upon log-in. Therefore, users are not granted free choice in selecting content from the catalogue and are steered towards certain content and away from other content. This would make it more difficult to find new programmes or films since the user has to enact a more robust search for something different or alternative. By offering a range of content that predicts a user's taste, Netflix effectively restricts the free expression of new taste by the user and the Netflix user gets more of the same. 
This is particularly evident in cases where Netflix pronounces race or sex in its recommendations row. For example, a user might receive recommendations for "films with a strong female lead" having watched Orange is the New Black or Russian Doll or "emotional African American dramas" having watched Mudbound regardless of whether the user watched these because they have women or African Americans. In other words, Netflix narrows down choice according to its perception of users' identities not users' actual identities. It doesn't open up a world of content for the user, it closes it down and in problematic ways in many cases. 
Then, there's Netflix's claim that it allows users to watch "anytime, anywhere". As we have seen, Netflix does not allow viewers to watch anywhere since content is geoblocked. Neither does it allow viewers to watch anytime since licensing agreements result in content being removed from the platform fairly randomly. Someone watching a series such as Mad Men may find that it disappears without any prior notification. While Netflix's distribution window might appear wider than that of television and theatrical distribution, it nonetheless still imposes limitations on users. In terms of choice of content, then, all of this is to say that it is not unlimited.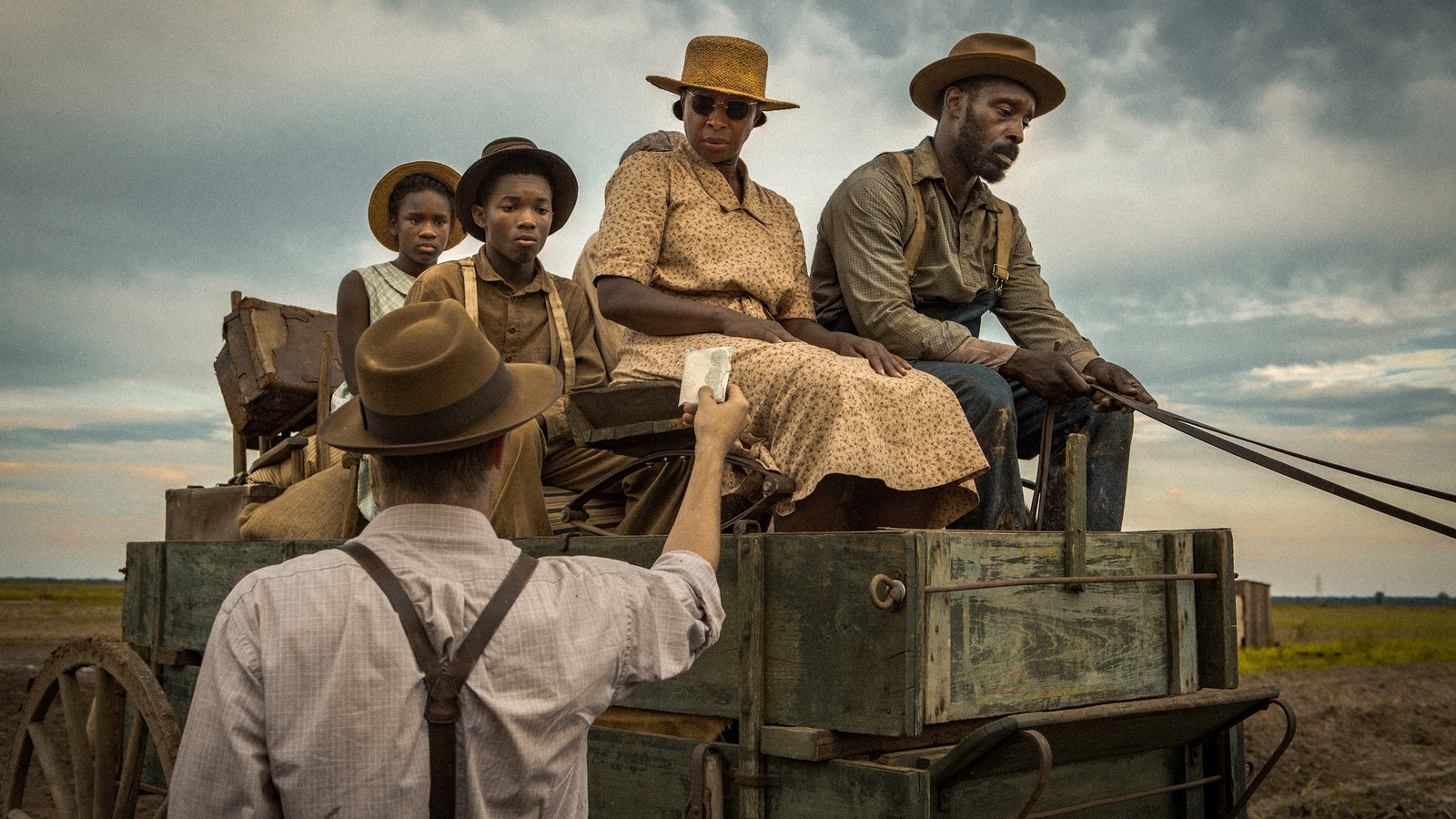 Recommended for you
Of course, there is much to praise about Netflix. It offers a valuable addition to the home entertainment experience and provides alternative forms of viewing and consuming content. Its disruption of the industry has resulted in many positive changes to distribution and we find much content that might otherwise not have seen. 
However, we must be cautious in treating Netflix as the evolution of film and cinema. It has inherited many of the problems of both and introduced a few others. Its identity as a global platform conceals the extent to which it is territorialised. The perception that it provides more choice is also questionable since its recommendations system works to limit user choice. 
The views expressed here are those of the author and do not represent or reflect the views of RTÉ