Opinion: this year's Oscar nominations tell us yet again that women's role in cinema remains marginal
If we are to take the Academy Award nominations as some reflection of the wider film industry, they tell us that women's role in cinema is marginal. While this year's Academy Award nominations have been noted for the absence of any female representation in the Best Director category, this is very much in keeping with the tradition of the Oscars. In its 91-year history, only five women have been nominated for the Best Director Oscar, with Kathryn Bigelow the only female winner in 2010.
The criticism of women's invisibility can equally extend to all awards categories where women's absence in 2019, as in previous years, speaks volumes. The awards are intended to "honor outstanding artistic and scientific achievements" and to confer value and prestige upon particular films and filmmaker. Yet, this should, in effect, be prefixed by "male" since that is whom is largely awarded. Indeed, it is male achievement, male creativity and male artistry that is valued above all else. Women are safely contained within the categories of Best Actress and Best Supporting Actress, with the very occasional nod to exceptional female talent in other categories.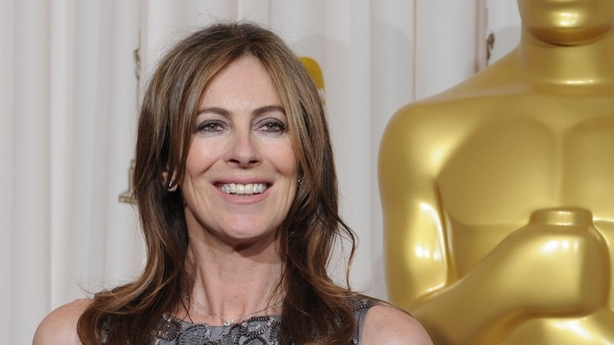 To emphasise the dearth of female representation across all awards categories, let's look to this year's list of nominations and the prestige categories. This reveals both the general absence of women in the total number of nominations as well as the marginalisation of women to certain categories. For Best Picture (which is attributed to the film's producer), a total of five women have been nominated across five films, in comparison to 20 men across all eight films. For Best Foreign Language Film (awarded to a film but accepted by the director), the nominated films include one female director in comparison to four male directors. For Best Animated Feature (collected by the producer), there is one female nomination in comparison to 16 males. There are no women amongst the five nominations for Best Director.
In total, six women compete for the awards alongside 29 males. Given the extended efforts by organisations such as Women in Film and Television International, the Geena Davis Institute on Gender in Media and Women and Hollywood, it is depressing to see women continued to be undervalued as filmmakers. At the highest level of filmmaking, the Academy Awards nominations suggest this is a boys' club.
This trend also occurs across the technical and craft nominations. Among the award nominations for Best Writing (Original Screenplay) and Best Writing (Adapted Screenplay), there are nominations for two women in comparison to 19 men. In technical roles such as Sound Editing, Sound Mixing, Visual Effects, Cinematography and Editing, the nominations include five women in comparison to 52 men.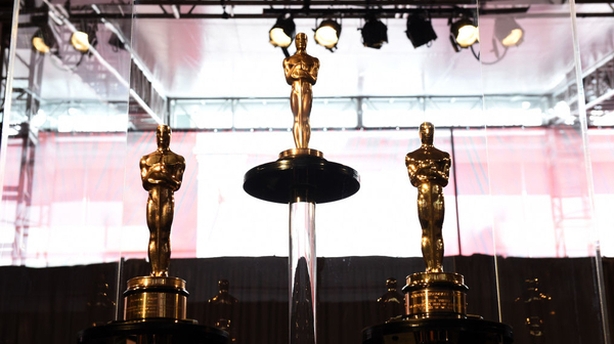 This reflects longstanding patterns of sex segregation of roles in the film industry in which men have dominated technical roles in production and post production. While one might assume that this is a result of men and women's "natural inclination" towards certain roles, the sexual division of labour that occurred in the US film industry arose less from women's inevitable skill at administrative and supportive work and men's ability at operating technical equipment than of the professionalisation of the industry.
In the early years of US filmmaking, women undertook those low-paid technical and craft roles that we now call editing and post production. Walt Disney capitalised on women's cheap labour as cell animators for films such as Snow White and the Seven Dwarfs (1937). It was the professionalisation of technical work, along with the newfound prestige of working in the film business, that resulted in much of the segregation that continues to this day to such an extent that it was only in 2018 that a woman was finally nominated in the category of Best Cinematography (Rachel Morrison for Mudbound).
It was, indeed, at the 2018 Academy Award ceremony that much attention was paid to the lack of diversity of women and people of colour in the US film industry. In her often-cited Best Actress acceptance speech, Frances McDormand asked for all the nominated women - actresses, directors, the lone cinematographer - to stand up in order to draw attention to the lack of women represented at the Awards.
We need your consent to load this YouTube contentWe use YouTube to manage extra content that can set cookies on your device and collect data about your activity. Please review their details and accept them to load the content.Manage Preferences
Frances McDormand's Oscar acceptance speech in 2018
McDormand introduced the concept of the "inclusion rider", a contract between a studio and its talent, and encouraged talent such as actors and directors to use these to secure more diversity among film casts and crews. While this is a useful tool in many ways in the ongoing efforts to generate more female representation on films, it removes the responsibility for gender diversity from the industry at large and places it on individual talent. Although it might be unfair to measure the success of such an initiative at this early stage, the 2019 Award nominations suggest that it hasn't had much effect, if indeed it was deployed at all. 
There are certain categories this year where women are more represented. For Best Original Song, there are four women in comparison to nine men and, for Best Production Design, there are five women and five men nominated. For Best Hair and Make Up, five women and two men are nominated; and for Best Costume all five nominees are female. Across the shorts (Best Live Action, Best Animated and Best Documentary), there are 12 women in comparison to 16 men. In Best Documentary Feature (awarded to producers and directors), there are eight women and seven men among the nominees.
However, these are categories that have generally included similar numbers of women. In addition, these categories and roles have been considered as feminised work. For example, Costume and Hair and Make Up have historically been associated with women's domestic work and, therefore, were areas that were not in demand by male film workers. Documentaries and short films are amongst the most underfunded forms of film and don't necessarily have the commercial and/or popular appeal of fictional feature films. In other words, even in categories that might be understood as being more open to women, there is an underlying, covert devaluing of women's creativity.
While some might argue that the Oscars is no place for social engineering, it must be kept in mind that it is already social engineered to benefit male filmmakers
The 2019 Academy Award nominations might be said to reflect industry patterns of inequality. However, it is also productive - and therefore partially responsible - for its continuation. It has recognised this and attempted to act accordingly. For example, in recognising the lack of diversity among its voting membership, it has recently invited a further 928 people, bringing female membership (and, therefore, the female vote) to a total of 31% overall.
But like inclusion riders, this defers responsibility by placing it on individual voters rather than acknowledging how structural inequalities permeate the industry. Instead, it could attempt a variety of changes aimed at ensuring more diversity among its nominations.  It could, for example, follow some of the practices undertaken within the Irish film industry. Screen Ireland, one of the key funding bodies available to Irish filmmakers, created a funding pot exclusively for films with female writers and/or directors. Such a move incentivised female participation not only for women themselves but also for production companies.
The Academy Awards could look to the practices of the Sundance Film Festival, which has made concerted efforts to programme more films made by women and minorities. It could be bold and extend the number of nominations in order to be more inclusive of women and minorities.
We need your consent to load this rte-player contentWe use rte-player to manage extra content that can set cookies on your device and collect data about your activity. Please review their details and accept them to load the content.Manage Preferences
From RTÉ Radio 1's Drivetime, Screen Ireland's Dr. Annie Doona and James Hickey discuss their plan to use funding to promote greater equality and diversity in the Irish film sector
As always, any such initiatives are subject to controversy with claims of lowering the bar of entry or the standard of films. However, readers might look to historical Oscar nominations and winners and quickly realise with the benefit of hindsight that many films were already quite poor. Think Titanic, 1998's overall Oscar winner. Indeed, the inclusion of more women might improve the quality of films.
While some might argue that the Oscars is no place for social engineering, it must be kept in mind that it is already social engineered to benefit male filmmakers. Ultimately, the Oscars are symptomatic of a diversity problem in the film industry but instead could be part of the cure. Although the Oscars have not yet been held, and the winners remain unknown as of time of writing, it will, of course, be largely a male celebration of male achievement in making (mostly) men's films. It's (a male) business as usual.
---
The views expressed here are those of the author and do not represent or reflect the views of RTÉ
---