Opinion: west Cork's success in its areas of strength shows that the model of focusing on innovation in regional areas makes sense
In 2008, the Irish economy fell off a cliff. 10 years on and the economic numbers suggest the economy has fully recovered. For example, unemployment nationwide is now only 5.1 percent.
In the past decade, much has been discussed about the national story, how it happened and how the nation bounced back. However, there has been less of a focus on the diverse spatial story within Ireland. What areas suffered the most? What areas were more resilient to the crash? The national unemployment rate peaked at 16 percent in 2012, but the unemployment rate varied considerably at the local level across the country. In cities, much of the suffering was compounded in already deprived urban areas. But also, some rural towns were more resilient that others.
RTÉ Six One News' report on west Cork's economic resilience including comment from Frank Crowley
New research on regional resilience indicates that west Cork stood out from the crowd and was one of the more resilient areas in Ireland during the crisis. In the 2011 Census, the recorded levels of unemployment in west Cork's urban areas were lower than the national average. For instance, Clonakilty, Schull and Rosscarbery and large sections of rural areas in west Cork experienced unemployment levels below 10 percent.
In comparison, other areas in Ireland, like Kilkee and Kilrush in Co Clare, suffered rates of unemployment of 16 to 20 percent, respectively. You also had places in North Kerry - Ballybunion (17), and Tralee (16) - and Donegal - Buncrana (18) and Cardonagh (20) - all recording unemployment levels above the national average.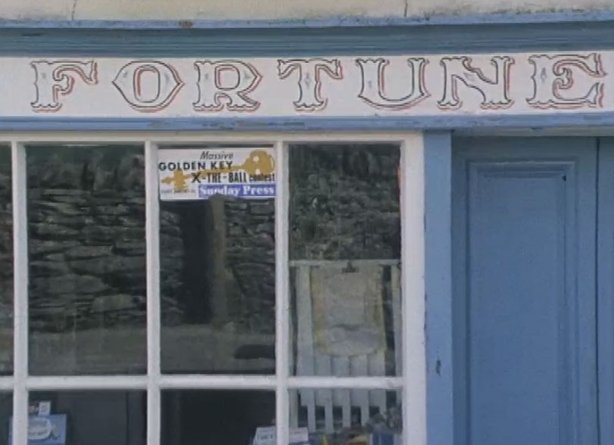 West Cork's relative performance is not only apparent in employment figures, but also in deprivation indices of census data. Using local development company areas (LDC), the West Cork LDC area was the eighth most affluent LDC area in Ireland out of 49 in 2011. Outside the city-regions of Dublin, Cork or Galway, it has been the most affluent LDC area from 2011 to 2016. But, what are the fundamental drivers of these figures and what explains west Cork's resilience?
Industry structure was identified as critical in explaining the regional variation in employment responses and recovery experienced across Ireland. In terms of west Cork, research by my UCC colleagues identified that construction, agriculture, fishing and professional and technical businesses were hit hardest and were the sectors where most closures happened in the region. The decline of businesses in the construction and professional sector is not surprising as the region would not have a comparative advantage in these areas.
It is the decades of investment in creativity which has helped deliver its now resilient and robust economic footing
In contrast, in the aftermath of the crisis, new businesses predominantly occurred in the areas of tourism and food. Entrepreneurs were returning to their regional strengths. The business stories also indicate how important the creative industries such as arts, crafts, music and design have been to the resilience story of West Cork.
For instance, many examples have emerged in the craft beer and artisan alcohol sectors with examples such as West Cork Brewing Co, Clonakilty Brewing Company, Blacks Brewery, Beara Distillery and West Cork Distillers. But, arguably the biggest contribution comes from artisan food producers that dot the landscape from older producers like Milleen's Cheese produced from the Beara peninsula to newer producers like Wildberry Bakery in Ballineen. Scally's SuperValu in Clonakilty supports products from over 50 artisan producers in the region.
From RTÉ Radio One's Morning Ireland, Jackie Fox reports on autism-friendly shopping evenings in Scally's SuperValu in Clonakilty
You might be thinking "am I reading a plug for the area here, Frank?" In fact, west Cork is a great example of a creative and innovative region continuously building on its related, but diverse sectoral strengths. The region is resilient and flourishing through comparative advantages and related diversification in creative outputs of art, food and drink, tourist events, experiences and crafts. Not only is there a regional dimension to creative industries; there is also a sectoral cross-over relationship and they act as a catalyst to the food and tourism sectors. The spill-over of ideas between sectors ensures the long run model of growth is sustainable and robust.
But west Cork's story is much more tacit than the statistics and examples portray. It is locally based knowledge that is embedded in the minds of local actors that creates the comparative advantage. It is not easily replicated or automated. It has not emerged overnight, but has taken decades of local knowledge that has spontaneously spilt over from one entrepreneur to another, building a local mass of expertise in these areas.
It is the decades of investment in creativity, in the economic areas, that are unique to the region, which has helped deliver its now resilient and robust economic footing. The fruits of this creativity may be influenced by the large proportion of residents in west Cork that were born outside the state. As Richard Florida might term it, it's a type of creative class with a tolerance, openness and a demand for new ideas, experiences and products.
From RTÉ Archives, a 1986 report from TV Gaga on the "hippies" who have set up home in west Cork in search of an alternative way of life
It would be foolish to say that West Cork's prosperity has only been derived from strengths in food, tourism and the creative industries. Its proximity to the Cork city region explains why the east of west Cork is more prosperous than the west. The ability of Kinsale, Bandon and Clonakilty to attract multinationals like Lilly and MSD and the presence of West Cork's Business and Technology Park have been important in providing stability throughout the downturn.
The Ludgate Hub (Skibbereen) is also an interesting model attempting to utilise the digital age for rural job creation and innovation. Its presence helps overcome the rural problem of access to quality digital infrastructure. There is a need for existing firms and remote workers to keep apace of global developments and to have rural digital supports. However, it is also important to be realistic of its potential in creating significant job opportunities.
From RTÉ Radio One's Marian Finucane Show, businessman and former chair and chief executive of Glen Dimplex, Sean O'Driscoll talks about the Ludgate Hub in Skibereen
Despite the apparent paradox, recent history indicates that a crucial element required for innovation in the digital and high-tech age is face to face contact. The knowledge required for innovation has become more tacit and complex. Getting access to new ideas to overcome this knowledge problem is maximised in higher density, larger, city-regions. Places like west Cork consequently, in theory, have a comparative disadvantage in terms of supporting large scale ventures in this area. However, the presence of digital hubs in assisting small scale business opportunities in sectors where west Cork has a comparative advantage will be important.
There is always a concern that high tech activities will be perceived to be more exciting and perceived as a magic bullet for creating employment. This perception means they can often gobble up subsidies. But these industries are often footloose and unrooted to particular regions.
In a world where city-regions are driving growth, it is important that the rural policy framework remains place-based, entrepreneurial discovery-led and builds on local deep-rooted creative strengths and cultural traditions. In this context, agri-food, tourism and the creative industries will be more sustainable and should get priority when it comes to government support. The west Cork story is exciting and creative and proves the model of focusing on innovation in regional strengths makes sense.
---
The views expressed here are those of the author and do not represent or reflect the views of RTÉ
---