Opinion: the design and liveability of Cork's built environment will be far more important than the city's roads infrastructure in the years to come
The recently announced Ireland 2040 project has positioned the Cork city region for 50 per cent growth with a planned increase in population of 125,000 people for Cork city and suburbs. Cork Chamber has repeatedly made the argument that Cork could act as a counter balance to Dublin. 
They are not alone. 
This position also been supported by other commentators this year. Indeed, Cork has great potential and its relatively small size means the city can manoeuvre and ensure it positions itself more easily than larger cities.
But, in my opinion, many local policymakers and local interest groups need a wake-up call. The future driver of cities will not be car dependency, new motorways or more car parking, or leap-frog development resulting in commuter satellite towns, or more roads, or business development that is disconnected from liveable communities. 
Cork is home to the most deprived residential local electoral area in Ireland
Cork already has all of those features – and there's no fear of it falling behind in these respects, either: in the National Development Plan, the government has committed almost seven times as much funding to roads infrastructure for Cork as it has to public transport, cycling, and walking infrastructure combined. 
The future is all about ideas, and cities that create better "spaces" for idea generation will be the leading cities of the future. 
Consequently, the new paradigm for success in a world of widespread automation will depend less on traditional and obvious growth drivers and more on nuanced "softer" place-specific factors.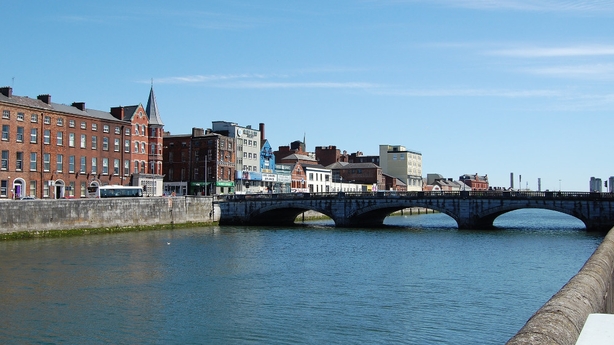 For instance, the design and liveability of the built environment is becoming more important. Places need to ensure cognitive proximity of people, create spaces conducive for face-to-face interaction and spaces needed to maximise the well-being of citizens. 
This translates into cities requiring a higher density of living, an enhanced environment for cultural and creative actors, well-designed public spaces, "green" family-orientated housing, and healthy liveable areas that are close to where people work and socialise, and where the hierarchy and priority of mobility will be – in this order – walking, cycling, bus transport or transit, followed by the car.
Sprawl and car-focused infrastructure are not the only problems in Cork. There are others. For instance, Cork is also home to the most deprived residential local electoral area in Ireland. 
We must work together to protect, build and enhance the social fabric and built environment of our communities
Deprived areas do not emerge overnight. They are a result of policies that continue to perpetuate segregation, isolation and fail to tackle barriers that inhibit access to employment and educational opportunities. 
This year, the "Cork Conversations" series began, something that has helped highlight these issues and others. The series is led by the National Sculpture Factory and organised in cooperation with Cork City Council. 
The first conversation was on gentrification, with Christoph Lindner, and the second conversation welcomed Stephen Willacy, the city architect of Aarhus – who presented on the topic "towards a new culture of urbanism". 
In Aarhus, architectural competitions are central in guiding urban form development. Young, local and international architects are used to ensure design of the highest quality. Design is a critical factor in projects along with sustainability, economic viability, and projects must evolve from the existing footprint and heritage of the built environment. 
The binding component of making the process work is trust between designers, planners, businesses, politicians and the local community.  
The message from the presentation was clear: we must work together to protect, build and enhance the social fabric and built environment of our communities – a process that needs to be bottom up and not top down. 
City planners need to be sociologists, historians, geographers, economists, architects, artists and citizens
The day after each talk, a workshop of interested local actors takes place. On that occasion, one of the case studies presented (by a city planner) was the development of the city's North Main Street. In short, what to do? How can they improve the area for citizens and businesses? 
This type of engagement is extremely valuable and also highlights the complexity involved in transforming and developing places from the perspective of local planners. 
It is clear from this experience that planners are one of the least likely professions to be automated. They need to be a planner, a sociologist, a historian, a geographer, an economist, an architect, an artist, a citizen – and a very good listener! 
The process is clearly multi-disciplinary – and the ultimate binding force will be trust.
But a recent report indicates that Cork City Council and Cork County Council are poor performers when it comes to trust. The stakeholders of the city region need to trust one another.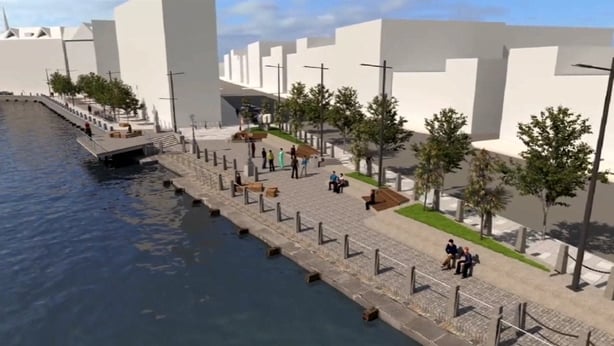 The artistic community and urbanists, in cooperation with the city council, are attempting to force a new way of thinking about our city – but it's been difficult to gauge how much the city council values this process or how much they are willing to implement the ideas from it. 
The decision to plow ahead with the Morrison Island project, which received much local opposition, was clearly a rejection of place-making by the city council and local government. 
Meanwhile, the business community has yet to get on board with the "Cork Conversations" series. When the last session occurred, the Cork Business Association held a meeting elsewhere to discuss how to maximise parking – while we urbanists were actually trying to figure out how we can minimise it.
This was also evident with the car ban in Patrick Street, where the association easily lobbied for it to be overturned – which points to an underlying problem of weak governance in the city.
It's been difficult to gauge how much the city council values this process or how much they are willing to implement the ideas from it
Our local interest groups are presently on a different page. They were also on a different page in 2005 when Cork was the European Capital of Culture. We are not learning.
What page is the city council currently on? I am still trying to work it out. The city can't afford stakeholders to be on different pages in the decades to come. "Cork Conversations" is positioned to act as the ideal bridge to bring everyone together and also bring forth the interests that every group is concerned about. 
We must invest and build in a community of trusting networks, integrity and ethics and ensure the actions of all groups are aligned towards achieving a well-designed liveable and economically competitive city-model. Our livelihoods and well-being depend on it. 
The next Cork Conversations is supporting the visit of Richard Florida to the Academy of Urbanism Congress being held this June in Cork.
---
The views expressed here are those of the author and do not represent or reflect the views of RTÉ