Opinion: the blighted city suburbs remain at the periphery of French society and only make the headlines for outbreaks of violence and rioting
Once again, the French banlieues ("suburbs") are in the headlines following recent incidents involving police officers on New Year's Eve and New Year's Day. Several police officers were brutally attacked in the Parisian suburbs of Champigny-sur-Marne and Aulnay-sous-Bois, actions condemned as "lynching" by Emmanuel Macron on Twitter. In various Parisian neighbourhoods police cars were set on fire and, in one particularly shocking incident captured on video, a female police officer was kicked by an estimated 20 people while curled up on the ground.
Despite extensive commitments by Macron during his election campaign and in recent months to tackle the long-running challenges of crime and low unemployment rates in France's banlieues, it appears to be a case of "plus ça change, plus c'est la même chose"
What are the banlieues?
For many outside France, the banlieues came to prominence in Mathieu Kassovitz's 1995 film La Haine which chronicling a day in the life of three young men from a Parisian suburb. The word banlieue is a distinctly French notion. Although translated as "suburb", it carries specific connotations in the French context. Etymologically speaking, the word banlieue is derived from the words ban and lieu with le lieu du ban designating a place of punishment in feudal times where people were sent on foot of exile orders.
We need your consent to load this YouTube contentWe use YouTube to manage extra content that can set cookies on your device and collect data about your activity. Please review their details and accept them to load the content.Manage Preferences
Post-World War Two, France experienced a period of 30 years of unprecedented economic growth which resulted in large numbers of unskilled workers from former French colonies, particularly from North Africa, coming to France to work in newly opened factories. In response to the need for accommodation for a dramatically rising population, quickly erected large estates of high-rise apartment blocks were built at the edge of French cities to house workers from nearby factories and industrial plants.
Known as the banlieues, these apartment blocks were most often built in peripheral locations which lacked social facilitates and connections to other parts of the city. Throughout the 1950s and 1960s, the banlieues quickly became home to newly arrived families of immigrant workers. As a result and within a relatively short time, these large developments of high-rise housing, initially conceived as providing modern and comfortable living spaces for both working-class French families and newly-arrived immigrant workers and their families, became sites of social exclusion with a disproportionate immigrant population.
Since the 1980s, the banlieues have become synonymous with urban violence most often targeted at police officers
The banlieues remain at the literal and metaphorical periphery of French society. These neighbourhoods continue to report high unemployment and poverty rates with poor educational achievement and disproportionate representation of ethnic minorities, largely from former French colonies in North Africa.
In 2015, Angelique Chrisafis noted that the south-Parisian suburb of Grigny had an unemployment rate of 22 percent, twice the national average, which rose to 40 percent for younger residents. A recent editorial in Le Monde recognised the discrimination of young people from the suburbs as a "wall" which needs to be "torn down". It cited a 2016 report that those from the banlieues have a 22 percent less chance of obtaining a management job ahead of their equally qualified peers from other neighbourhoods.
Rioting in the banlieues
Since the 1980s, the banlieues have become synonymous with urban violence, with sporadic but relatively regular outbursts of riots and civil disturbances, most often targeted at police officers. Beginning with violent outbreaks in Lyon in 1981, there have been occasional scenes of violence in the suburbs. These typically involve confrontations between groups of youths and the police, as well as the burning of cars and buildings, looting and fights involving large numbers of people.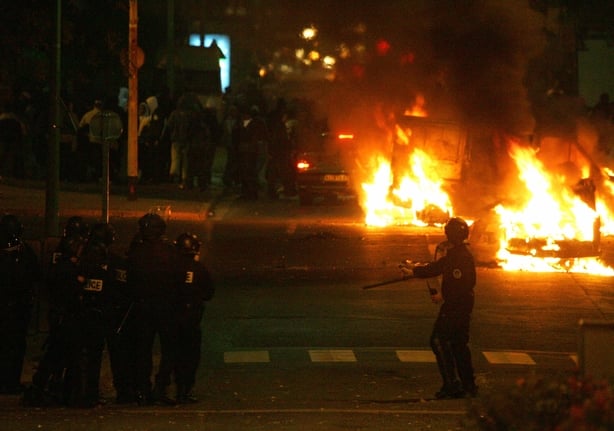 Particularly prominent also among this history of urban rioting in the banlieues are the events of November 2005 when teenagers Zyed Benna and Bouna Traoré were electrocuted in a Parisian electrical sub-station while allegedly hiding from the police. This incident was the catalyst for the spread of violent riots across banlieues in virtually all major urban centres in France lasting for close to three weeks. Up to 1,400 cars were set alight in a single night at the height of the violence, as rioters clashed with police throughout the country.
While France has not seen urban violence on such a scale since 2005, isolated incidents in the banlieues continue, including violence following an alleged rape by a police officer during the arrest of a man in Paris in February 2017. It is too easy to dismiss these riots as the nihilistic acts of deviant vandals. Instead, they have been interpreted by some academics as the expression of a desire for recognition in a society from which they feel excluded rather than a rejection of the French republican model.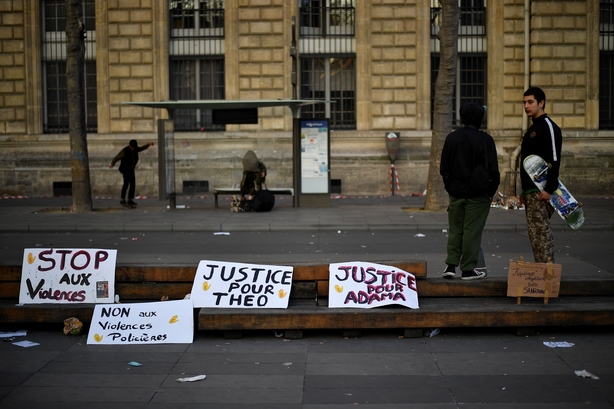 What next for the troubled French suburbs?
The events of New Year's Eve suggest that many of the issues which prompted such violent outbreaks since the 1980s remain unresolved and the grandchildren of immigrants who came to France in the 1950s continue to express their dissatisfaction at their exclusion from the Constitutional notion of "one France, singular and indivisible". This takes place against the backdrop of increasing support for Marine Le Pen and her rebranded version of the right-wing Front National party.
It's an indication of the ever-present support for right-wing, anti-immigrant ideologies which often target residents of the banlieues, although many of its residents are French born. Le Pen's strong showing in last year's presidential elections – winning close to 35 percent of votes in the second-round showdown with Macron - continued with Le Pen winning her first seat in the French Assembly parliamentary elections in May 2017.
Commentators suggest that little has changed for the banlieues since they came to prominence in Kassovitz's La Haine. Indeed Dr Matthew Moran has argued that "if anything, the gap that separates these underprivileged areas from mainstream society has widened".
---
The views expressed here are those of the author and do not represent or reflect the views of RTÉ
---