Marine Le Pen has brought the National Front from fringe status into the political spotlight and made herself a real contender to be France's first woman president and its first far-right leader since World War II.
Since taking the helm in 2011, Le Pen has sought to rid the party of the anti-Semitic image it acquired under the nearly 40-year leadership of her father, Jean-Marie Le Pen.
She has positioned the party instead as an anti-immigrant, Eurosceptic force offering protectionist policies to shelter French workers from globalisation.
Polls have consistently shown Le Pen as one of the favourites to get through the 23 April first round and contest the 7 May runoff.
That would be a step further than her first attempt in 2012, when she failed to reach the second round, and equal the achievement of her father, who reached the second round in 2002, only to lose by a landslide to conservative Jacques Chirac.
While polls suggest the younger Le Pen would also lose in the run-off, they point to a much closer fight this time.
A strong performance by a candidate who wants a referendum on France's membership of the European Union could unnerve financial markets, worried by the prospect of another upset after Britons voted to leave the EU last year.
With her trademark gravelly voice, the 48-year-old never hesitates to lock horns with journalists or rivals on televised debates as she takes on the political establishment.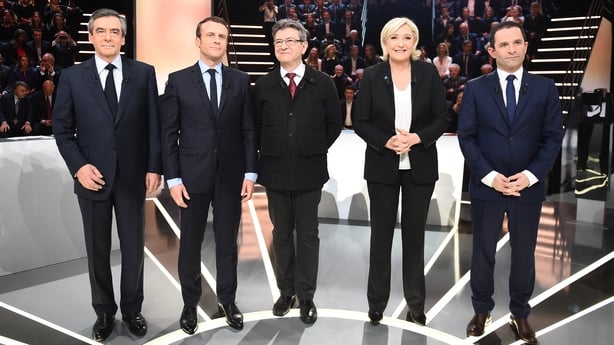 Her plans to ditch the euro and force the French central bank to fund state spending remain deeply unorthodox although she says her economic policies are more in tune with the anti-globalisation sentiment that propelled Donald Trump to the White House and fuelled Britain's Brexit vote last year.
Le Pen pursued the softer image even at the expense of her relationship with her father, disowning his comments that Nazi gas chambers were a "detail" of history. She had him expelled from the party over his views in 2015.
But she too has shown she can touch a raw nerve, provoking outrage this month when she denied the French state's responsibility in the German-ordered roundup of 13,000 Jews by French police in Paris during World War Two.
Lenders have refused to bankroll her run for the presidency, putting her at a financial disadvantage to other candidates.
The former lawyer is also under investigation over the alleged misuse of EU funds to pay party assistants and for tweeting pictures of Islamic State violence.
She says these are politically motivated attempts to derail her presidential bid.
Le Pen is an admirer of Russian President Vladimir Putin, who granted her an audience in the Kremlin in March.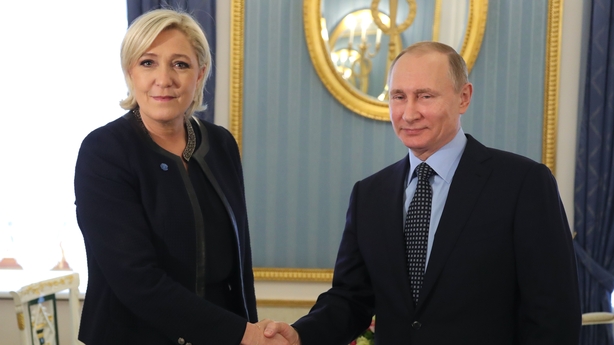 She entered politics by joining her father's party at 18 in 1986.
In 1998, she abandoned her law career to provide legal advice to the party and was first elected to political office in 1998 as a regional councillor in northern France.
She later had the same role in the Paris region before returning to the northern rust belt in 2010. She has also been a member of the European Parliament since 2004.
Living and breathing politics from her youngest years, Le Pen has said her childhood was deeply marked by the explosion of a bomb that destroyed the family apartment when she was eight years old in an incident that remains unsolved.