Opinion: the Project Ireland 2040 plan seeks balanced development throughout the country, but that's something which has historically proved elusive and stymies long term national growth
For most of humanity, humans have predominantly worked the land and lived a rural lifestyle. Two centuries ago, only three per cent of the world population lived in urban areas. The past 65 years has brought unprecedented urban growth. The urban population was 746 million in 1950 and it is now 3.9 billion. We are in the age of mega cities and Tokyo is the world's largest with a population of 38 million in an area of just 14000km2.
In comparison, the greater Dublin area has a population of nearly 2 million in a space of about 10,130 km2. In Ireland, 60 percent of the population live in urban areas and this is expected to reach 75 percent by 2050. The Irish population is also expected to grow by more than one million between now and 2050. That is a lot of population displacement.
Currently, the Irish government is preparing for the future through the National Development Plan (NDP) called Ireland 2040. One of the key elements of the plan is how to plan for the significant population changes that will occur and they envisage that "in terms of overall population and employment growth and new housing provision, the five cities of Dublin, Cork, Limerick, Galway and Waterford will be targeted to accommodate 50 percent of overall national growth between them, with Ireland's range of large and smaller towns, villages and rural areas accommodating the other 50 percent, within a better national infrastructure grid in terms of mobility, communications, energy systems and essential public and community services and facilities".
We need your consent to load this YouTube contentWe use YouTube to manage extra content that can set cookies on your device and collect data about your activity. Please review their details and accept them to load the content.Manage Preferences
Essentially, the current drafted plan is attempting to have a more balance of growth throughout the island, address rural decline and to curb the current pattern of lagging regional growth by ensuring provincial cities can act as a counter-balance to Dublin.
In Cork, a target has been set and the success of the Ireland 2040 plan will depend on Cork acting as a counter-balance to Dublin. Indeed, Cork Chamber have criticised the proposals by government for growth in other cities as not being ambitious enough.
As a Corkman, I would love to see Cork excel over the next 23 years. From an inclusive perspective, balanced growth on the island of Ireland sounds great. But in reality, it is quite delusional. Envisaging Cork as a counterbalance to Dublin from a planning perspective is as illogical as thinking Killarney could be a counter balance to Cork City. Regional disparities exist due to the uneven impact of regional development and they will persist because the underlying economic competencies are different from location to location.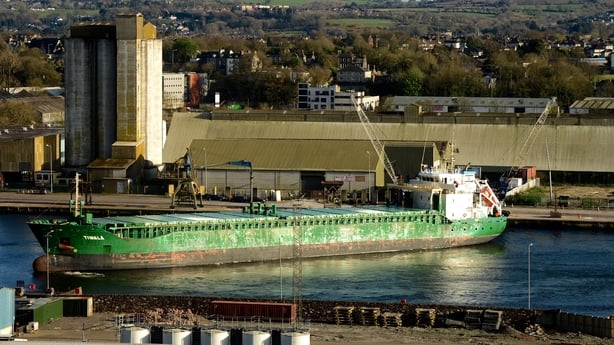 The World Bank have warned against attempts to spread out growth and that trying to do so will undermine long term national growth. They have argued that desirability for balanced growth has proved elusive and history proves this. In Ireland's case, policy has always been about spreading development, but development is actually best left unspread. Growing cities are critical for development and innovation driven by urban growth is playing a critical role in shaping development.
Big cities have more resources such as larger labour pools, better infrastructure and access to better universities, schools and services. They act like magnets in attracting talent and firms and clustering in close proximity enhances economic opportunities. It is the density of people and of firms that is driving development. Richard Florida, a prominent urban expert, asked in a recent tweet where will the opportunities come from if you do not live close to a major urban area, a university or an area with a lot of natural amenities.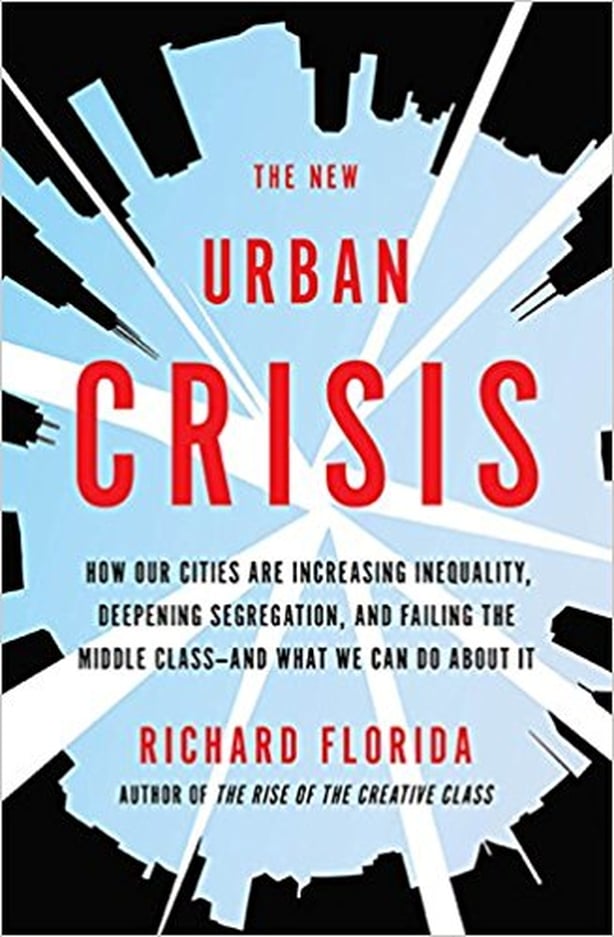 People seek opportunities. Any companies or talented people making location decisions at the moment are more likely to pick the Dublin city region as a place to work and live. Hence, most of the displaced population looking for jobs and for places to live will be heading to the capital. That is the reality.
Other areas of Ireland suffer from place disadvantages as they are far from customers, the technological frontier and skilled labour. Unfortunately and it is difficult for any policy advisor to say this, most rural areas will continue to decline and some of our provincial cities will struggle.  In my opinion, trying to achieve balanced development is a blind-spot, and is counterproductive. It will put the Irish economy on the wrong trajectory and we will under-resource locations where the majority of the population will be. Attempting to create balanced development will lead to a misallocation of taxpayers money. We need to start with the expectation of our economy being even more unbalanced in 2040.
From an inclusive perspective, balanced growth on the island of Ireland sounds great. But in reality, it is quite delusional
So is the future of the island, set to be a Dublin only story? The reality is Dublin will continue to play an even more predominant role than it currently does. Population growth in Dublin will far outweigh growth elsewhere and most roads will be leading to the capital. Does this mean we should forget about the rest of the Island? Of course not, but the current perspective needs to be realigned.
Other cities and locations have great potential and a realistic two-pronged strategy is necessary that includes both top down and a bottom up approach. The top down national approach should ensure spatially blind (no location bias) policies and institutions in pivotal development areas. Here, the priorities of government should be integration and inclusion of Irish cities with a particular focus on connective infrastructure such as our railways, roads and broadband to reduce the problems associated with economic distance for firms, flow of goods and labour between Irish cities. Key institutions pivotal to all Irish people should remain spatially blind, such as in the areas of rule of law, policing provision, education and health.
The bottom up approach should be about place based (locally driven) industrial policy making and local and regional governance. The reality is regions need to chart their own path. They need to offer something different, something they are uniquely strong at, and particularly in those areas Dublin and other world cities are weak at.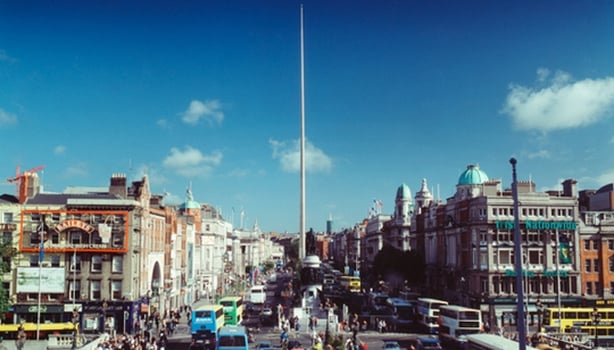 In terms of industrial policy, we can look to Europe for guidance here. The European Smart specialisation agenda identifies that regional growth is unbalanced due to regions being very different in their population and industrial dynamics. Hence, government intervention needs to focus on different city-regional strategies to take account of the different needs and structures of each city-region. This will maximise the growth potential of each region. Policies should focus on tackling underutilized resources in areas where regions have unique comparative advantages, relative to other regions. In turn, each Irish city-region would have a different local and regional policy that specifically caters for their regional business needs and opportunities, which in turn affects the residential and local public investment needs of areas.
But, the crucial part is how do we fund a bottom up industrial and local service provision place-based policy? Currently, local government is under-resourced. We need the introduction of a substantial land value tax (LVT) where the monies collected locally go to fund local services and policy. This in turn would substitute the need for some taxes such as property tax, capital gains, stamp duty and rent and rates. The discussion would also need to occur on how much income and other taxes should be offset by LVT and how much of those taxes would remain local and how much would go to the national coffers to fund the spatially blind policies.
It will be necessary to fund local and/or regional city governments with the resources necessary for services and place-based policy interventions which in turn empower them to chart their own path. It also removes the guessing game for national government of where the growth areas of the future will be, which in turn, reduces the likelihood of top down failures associated with trying to achieve balanced development. 
---
The views expressed here are those of the author and do not represent or reflect the views of RTÉ
---