In a political career spanning over 50 years with three terms as Taoiseach and two as President, Éamon de Valera often appeared on radio and television.
Throughout his long political career, Éamon de Valera used radio and television to address the nation, to explain his government's policies, and to provide updates on the political and economic development of the country to the population at home and to those who had emigrated.
He was also the first person to appear on Ireland's television service, Telefís Éireann, on 31 December 1961 when he expressed his doubts around television as a new means of communication.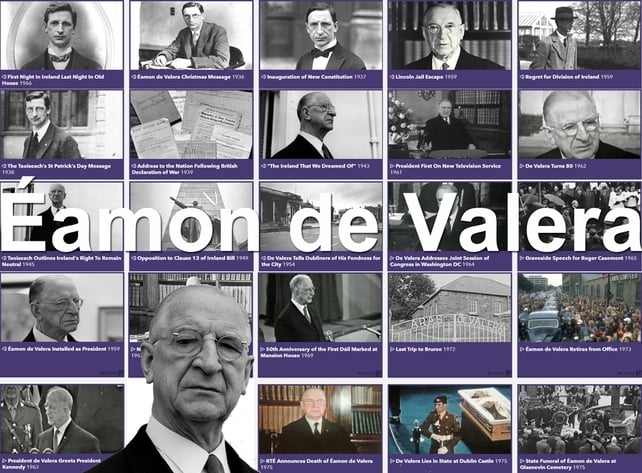 The Exhibition: Éamon de Valera is a collection of television and radio broadcasts featuring 'Éamon de Valera' and represents just some moments from a long life in the public eye.