The Spanish Civil War came to an end on 1 April 1939 with the surrender of the last of the Republican forces.
Spanish Civil War veteran, Phil McBride, speaks to Jim Fahy on 'Looking West' in 1988 about his six month stint with Franco's men 'Stopping the Reds', fighting for the Nationalists in the Spanish Civil War. He felt it was his duty to stand and be counted, and comments that the main reason for taking part was his fear of the communists. He was strongly influenced by the Catholic Church in his decision to support Spain.
'Looking West' was broadcast on RTÉ Radio 1 on 26 May 1988.
The photograph above shows Irish volunteers injured during the Spanish Civil War arrive back in Dublin.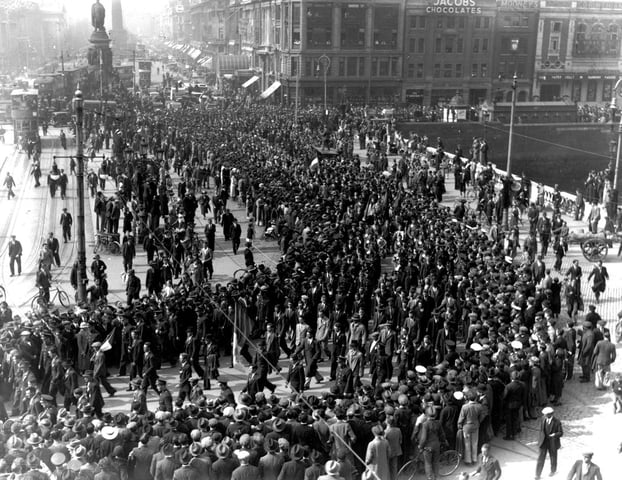 22nd June 1937: Members of the Irish Brigade arriving O'Connell Street, Dublin, on their return from fighting in Spain for General Franco's forces during the Spanish Civil War.