On 12 March 1974 Senator Billy Fox was shot dead.
Senator Fox interrupted raiders on a visit to his girlfriend's family home in Co. Monaghan when he was shot dead. His girlfriend, Marjorie Coulson, and her family were then ordered by the raiders to leave the farmhouse and the house was set on fire. Five members of the Provisional IRA were later convicted of involvement in his murder.
This RTÉ News report from 12 March 1974 shows Barry Linnane at the scene of the crime. The report also shows the smouldering remains of the farmhouse where the tragedy occurred.
Billy Fox served as TD for Monaghan from 1969-1973 when he was elected as a member of the Seanad.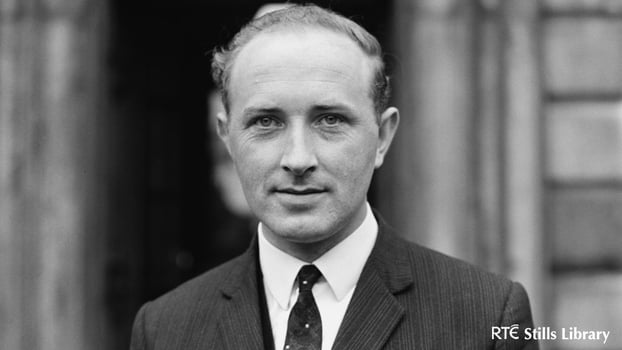 Billy Fox (1969)