Marian Finucane examines the flip side of Valentine's Day with a studio debate on the best way to break up with someone.
Marian looks at some famous break-ups with her guests, writers and journalists Fiona Looney and Eamonn Sweeney, on 'The Marian Finucane Show' on 14 February 2001.
The actor Daniel Day Lewis broke up with actress Isabelle Adjani by fax. Eamonn's favourite break-up story is Pablo Picasso, who "was seeing two women and he made them fight over him." Fiona has a friend who broke up with her partner because he winked at her while she was giving birth.
Eamonn thinks that emails are going to be a very popular break-up method with men, because "men are far more cowardly and less direct" than women, whereas "women are more practical" and give men "helpful hints for the future, next time around, how you should conduct yourself".
The image above shows Irish actors Tom O'Leary and Una Kavanagh as Dr Brendan Daly and his wife Heather in the RTÉ drama 'Fair City' during filming in October 2005.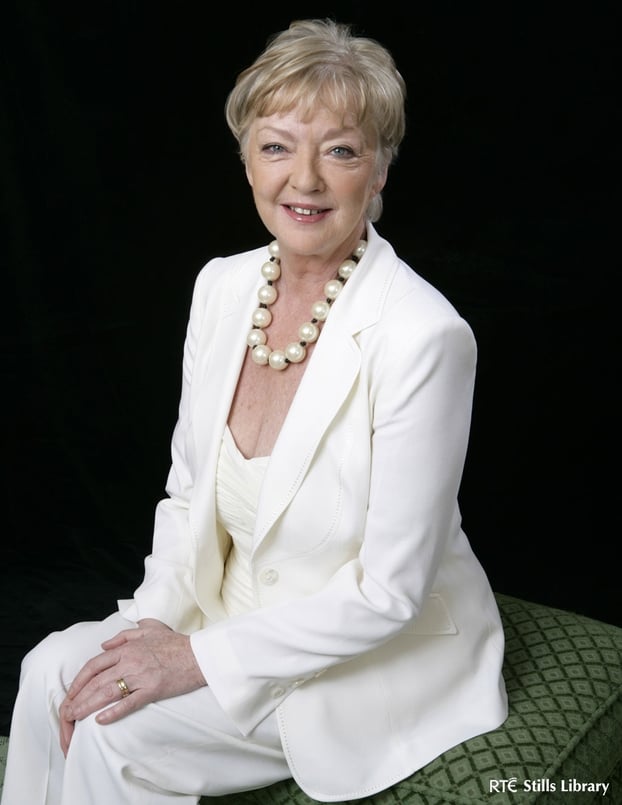 Marian Finucane, photographed for the RTÉ Guide in January 2008 by John Cooney.