Noel Carroll Memorial
15 years following the death of Irish athlete and outspoken public servant Noel Carroll (1941 – 1998), a look back at an interview with Noel on 'Hanly's People' broadcast 25 years ago.
In this clip from 'Hanly's People', broadcast on 10 October 1988, Noel talks to David Hanly about the significance of running in his life.
While attending Villanova University, Pennsylvania, Noel ran a sub-four minute mile. He was also a member of the Villanova team that broke the world record at 4 by 800 metres. Noel went on to represent Ireland at the Olympics in both Tokyo (1964) and Mexico (1968), and won 14 national titles.
Following his career as an athlete Noel became the first official spokesman for Dublin Corporation as Public Relations Officer and led the group which founded the Dublin Marathon in 1980.
In memory of Noel, his contribution to sport and his legacy of work as a public servant, the winner of the Dublin Marathon receives the Noel Carroll Memorial Trophy. The Dublin marathon takes place next Monday 28 October.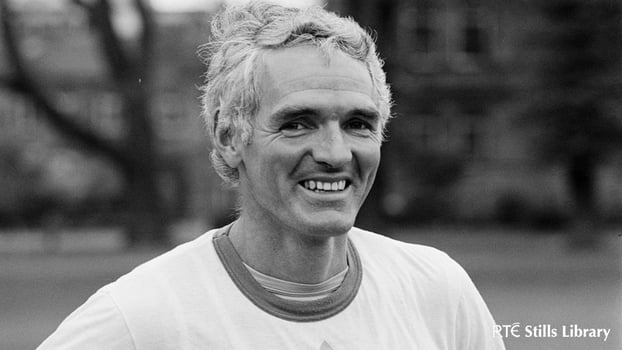 Noel Carroll (1982) © RTÉ Archives 2099/017