South Dublin County Council has announced a proposal to develop a visitor's centre and public garden by the historic round tower in Clondalkin in Dublin. RTÉ Archives looks back at a previous proposal that proved controversial in the area.
About 800 people marched through Clondalkin on 20 June 2004 to protest at plans to build a restaurant and apartments on land beside the tower. Protesters included locals and historians, who wanted to see the land turned into a heritage park.
Barry Cummins reports for RTÉ News.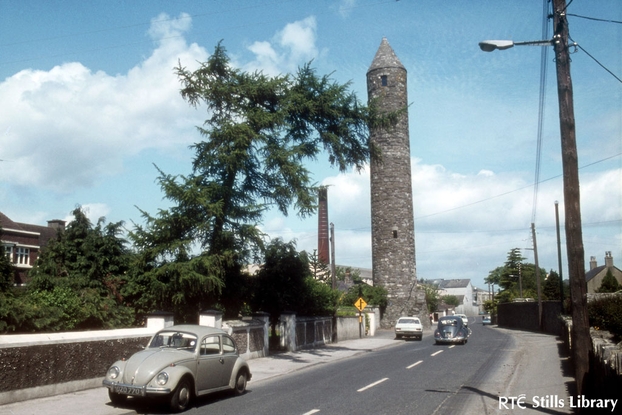 Clondalkin Round Tower in 1974. The photographer was G.A. Duncan.