A look at some of the issues being raised about alcohol as far back as the 1970s.
Denis Mitchell says in this 1970 report for 'Seven Days' that drink is "a proud Irish tradition". He is investigating the Dublin drinking scene in light of a Bord Fáilte campaign to have restaurants' drinking hours and licences extended. According to Mitchell, Irishmen spend £1 of every £5 they earn on drink and tobacco, and 40% of all admissions to Dublin mental hospitals are for "alcoholic insanity". Fr Daniel Dargan of the Pioneer Total Abstinence Association tells him that the Irish "glorify excessive drinking". Minister for Justice Des O'Malley is concerned that extending drinking hours could lead to "crime and immorality".
A 'Seven Days' report broadcast on 22 December 1970.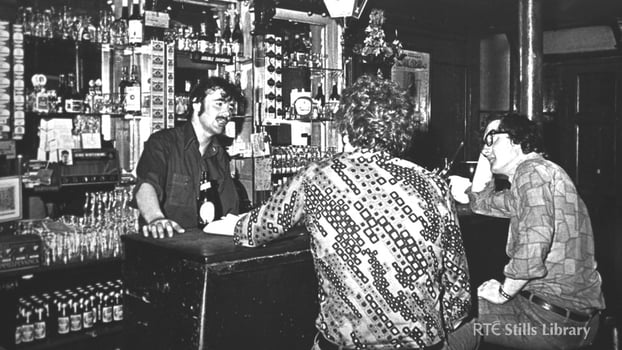 Brazen Head Pub, Dublin (circa 1970s)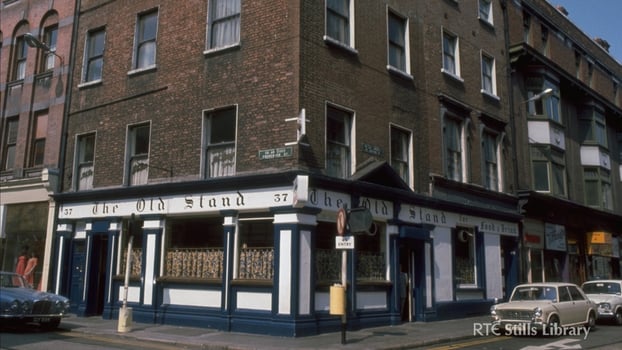 'Old Stand' Pub, Exchequer Street, Dublin (1976)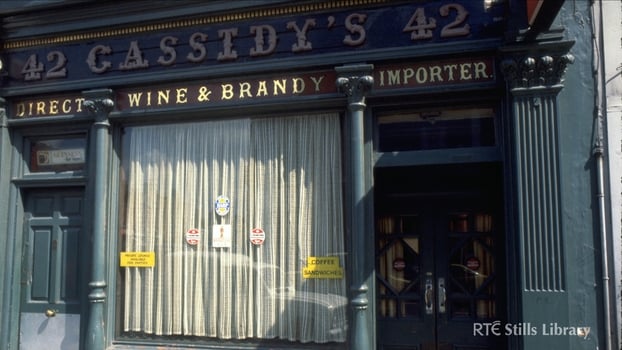 Cassidy's Pub, Camden Street, Dublin (1978)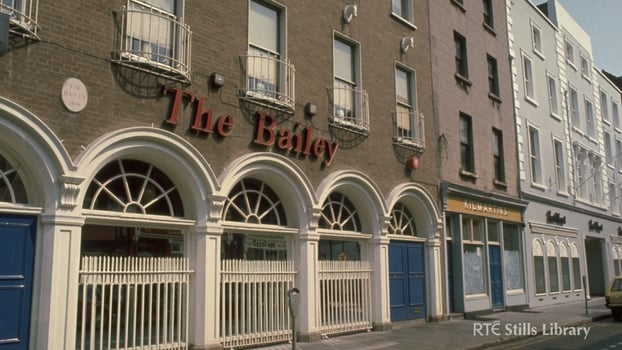 'The Bailey' Pub, Duke Street, Dublin (1976)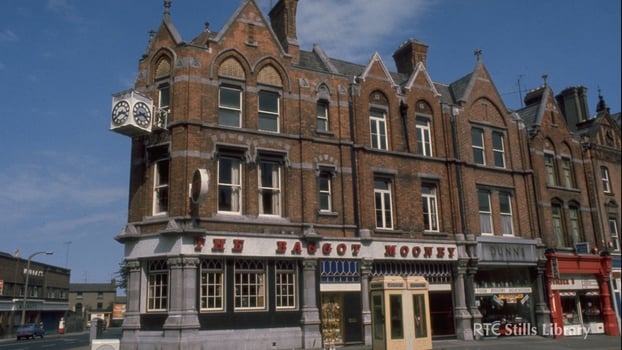 'The Baggot Mooney' Pub, Baggot Street, Dublin (1976)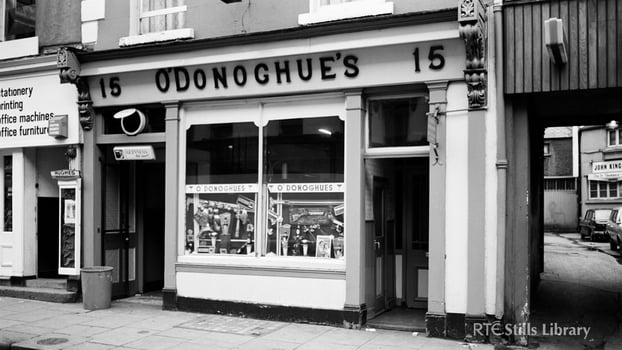 O'Donoghue's Pub, Merrion Row (1972)