Johann van Graan admitted that Munster were unable to rouse themselves from the disappointment of their Heineken Champions Cup exit to make a mark in the URC.
The two-time winners beat Wasps and Castres twice in their pool, then Exeter in the knock-out stages of Europe before giving as good as they got for 100 minutes against reigning champions Toulouse only to lose out in a shoot-out.
That performance hinted that the province were on the right track after a hectic season that included a second devastating injury for RG Snyman, an aborted tour of South African, coronavirus disruptions and the announcement that three senior coaches and a handful of senior players would depart in the summer.
However, high-stake derbies against Leinster, who fielded a second-string team, and Ulster failed to draw a performance from the side.
"That's something that we've spoken about over the last few years because we've had disappointments [before] and I've got to say the disappointment of that Toulouse game was massive," said Van Graan following their 36-17 defeat to Ulster on Friday night.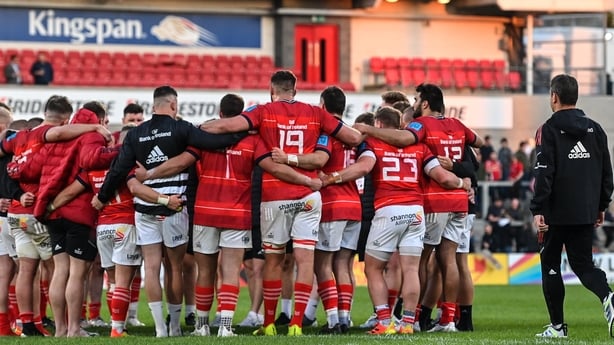 "Obviously we didn't respond against Leinster and we didn't respond tonight so the disappointment of going out in Europe in that game [is significant].
"If you look back over the last few years we just haven't been good enough once we get knocked out of Europe.
"From our point of view, we want to win every game and we prepared well for the Leinster game.
"What was at stake was a potential home quarter-final to get you a home semi-final, and tonight to go further in the competition.
"The last two performances were uncharacteristic, in terms of our season, and every season has got ups and downs but we haven't played that badly over the course of the season for two weekends in a row.
"That's the disappointing thing."
We need your consent to load this YouTube contentWe use YouTube to manage extra content that can set cookies on your device and collect data about your activity. Please review their details and accept them to load the content.Manage Preferences
Former Ireland internationals Bernard Jackman and Jamie Heaslip told RTÉ Sport that they believed Van Graan should have departed once he didn't sign the offered contract extension and that the players looked like they had "checked out".
Despite the 'school's out' manner of the last four weeks, Van Graan insisted that there would be a full review of the performance and that he wants to speak to the media to assess his time at Munster.
The South African will take charge at Bath next season, having spent five years with the Reds.
"I'd like to do it [review my time in charge with the media]," he said.
"I wouldn't want to say that tonight should be about me because I wouldn't want to deflect from us as a group in terms of this performance.
"We entered this competition to win it, we were well placed before the Toulouse game and now we've ended up losing away in the quarter-final. We as a group will have to review that."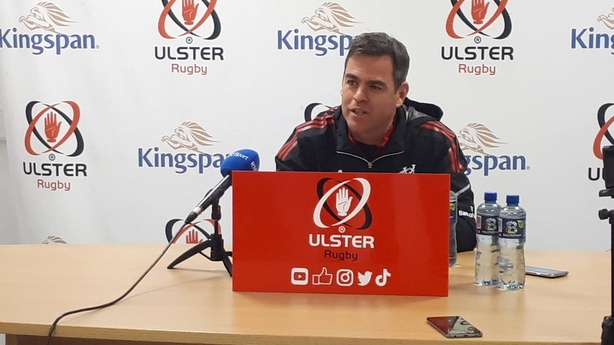 "But tonight all the more disappointing with it being last game for you, other coaches, and players?
"Yeah, that's utterly disappointing. This one hurts. This one hurts. I think the thing for me was the quality of our performance.
"We created so many opportunities and we just knocked on the ball - I think something like 19 turnovers, starting with the first kick-off of the game and we knock it on.
"So the frustrating thing is how uncharacteristic this was for us as a group.
"There's certain things in the game that went well but not close to good enough to win a quarter-final.
"You never just walk away. You own this as a group, as we've done for the last five seasons since I became the coach of Munster.
"We've always owned this as a group and as a club, and have always put up our hands when it's not been good enough.
"We've finished the season so we'll have a further review of this game and speak about it and take our learnings from it.
"Like I said the disappointing thing is the next game I won't be involved. There'll be a new coach with Graham [Rowntree, new head coach] involved.
"We say things as they are and we take the wins together and we certainly take the losses together."