Reluctant to reflect on his own time in charge as his Munster tenure came to an end, Johann van Graan admitted that his side were way off the pace as the curtain came down.
Graham Rowntree will take charge as Van Graan and two of his assistants move on to pastures new but those who remain will have the summer to stew over the remnants of a dreadfully sloppy performance as their URC chances grind to a halt in the form of a 36-17 pasting.
"Utterly disappointing," said the South African, who takes charge of Bath next season.
"For us as a group, that wasn't good enough.
"Two main things stood out, discipline-wise we just gave Ulster access. We had more than enough opportunities and just couldn't finish, even though we scored three tries.
"We've got to own that as a group, we came here to win and we were a long way short tonight.
"From a team perspective, the last two games wasn't good enough. We'll have to do our end of season review and own that as a group and then move forward."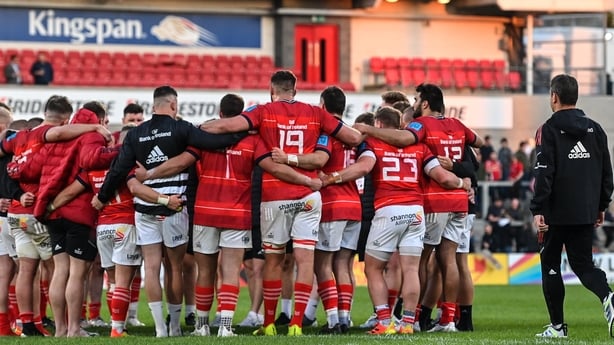 Munster lost their last three games of the season, first to Toulouse in the Champions Cup after a shoot-out and then in worryingly poor performances against Leinster and Ulster.
The defeat to Toulouse, conceded Van Graan, had huge repercussions.
"That was a massive moment in our season, looking back from a season point of view we were very happy with what we achieved that day in Dublin," he said.
"Obviously, we didn't win the game, but the last two performances - from a club point of view – haven't been good enough.
"That's the disappointing thing, to finish off the season like this. That's sport, we as a group have to own it.
"From the very first day I said this is not about me. We'll do some reflection, I'll speak later about the last five years.
"From a group point of view, we've got to face up to this as a group in terms of the supporters who came here, at home – they've been phenomenal all season.
"For Munster Rugby that performance today just wasn't good enough."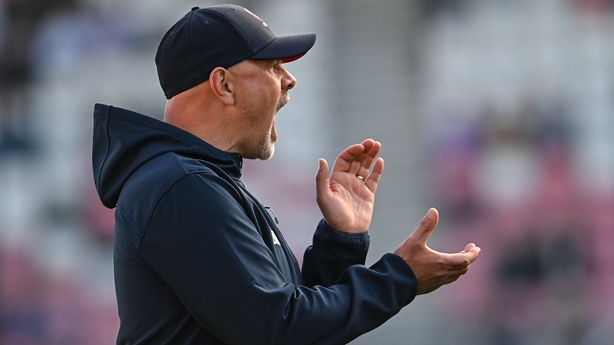 Meanwhile, Dan McFarland, whose side will play the winners of Stormers and Edinburgh away, was content with his side's five-try outing.
He said: "If you play a quarter-final and you've got to play Munster and you've lost to them twice in the year, we've found them very difficult to beat, most teams find them very difficult to beat, [I'm happy].
"They come more or less full bore and we score 36 points.
"It's a testament to the lads, some of our set-piece plays, two we got tries off, were brilliantly thought out by Dan Soper, well coached in the week and literally perfectly executed.
"Munster are a team that unless you can break them early it becomes very difficult to break them down and we needed that. I thought it was quality.
Stewart Moore scored a brace and his first was a particularly pleasing score for the head coach.
"They did very well and the first set-piece play was outstanding, James Hume's hands, Robert Baloucoune's pace, the offload by Ethan McIlroy," he purred.
"People won't have noticed the pass from John Cooney, it was zipped, it was perfect to Billy's hands, Billy's pass was absolutely perfect and it was an excellent set-piece."