Republic of Ireland defender Matt Doherty says that while Martin O'Neill brought some great moments to Irish football, the recent run of results and performances have simply not been good enough.
O'Neill and his backroom team parted ways today with the FAI by mutual consent after a wretched 2018, which followed on from last year's comprehensive World Cup play-off defeat to Denmark.
Wolves defender Doherty earned the first of his four caps back in March, but has struggled to win over the 66-year-old for a place in the first-team, despite starring for Wolves in their Championship promotion last term and his early-season form in the Premier League.
The 26-year-old told 2fm's Game On he was surprised more with the timing than the decision itself, and revealed that the players were sometimes confused by the direction of the management.
"We know it is a results business, and also performance business. You have to perform well to get the results. They haven't been coming," he said.
"When people lose their jobs in this day and age, you are never really too surprised."
Doherty missed O'Neill's final two games in charge with a facial injury, goalless draws at home to Northern Ireland and away to Denmark, but says the players could definitely sense the unease among the supporters at what was happening on the pitch.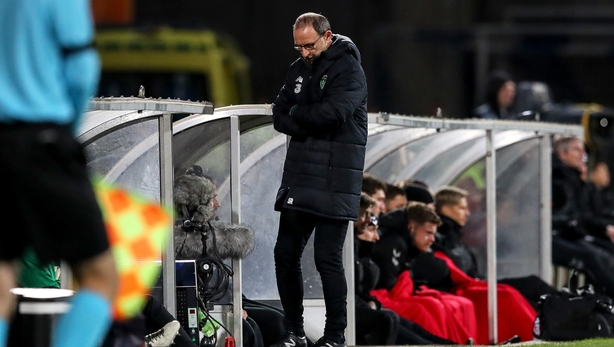 "In the stadium when you're playing, you feel the negative vibe going around for not playing the ball forward, or for not pressing.
"The performances haven't been good at all... It's come back to bite him [Martin O'Neill] in the end"
"You see it in the paper, although you try your best not to read that stuff. Eventually, somehow, it will get to you and you will see most of the things that are being said.
"As players you want to be able to go out there and perform for your country and give people good things to write about. Nobody likes to be talked about badly. It has been a tough year. The performances haven't been good at all, not even when I was involved. It's come back to bite him in the end."
While the former Bohemians player admitted that the players shoulder a great deal of responsibility for the downturn in fortunes, he also revealed the sometimes "bizarre" tactical approach within the camp and how it could lead to confusion among the players.
"Everyone thinks there wasn't a game plan every time, that's not entirely true. Sometimes there was, sometimes it was less clear," he said.
"Compared to the set-up I have at Wolves, you could class it as old-school. When you were away with Ireland, you didn't really have that much coaching. It was more of five-a-side, or 11-a-side game, and that would be it.
"You can't have that, especially at international football, people not really sure on what their role is the next day"
"The day before a game you would do a few set-pieces here and there and then go into the game. You are kind of thinking to yourself, 'what shape are we going to play?'
"You'd have a few players thinking 'we'll play this shape', or someone else thinking something else. You can't have that, especially at international football, people not really sure on what their role is the next day.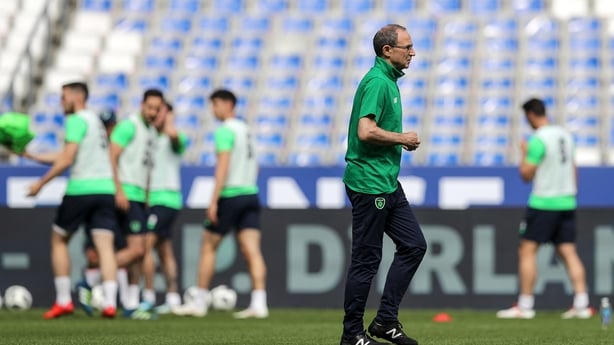 "It is bizarre, but like I said, it didn't happen all the time. There were odd occasions when it did happen."
Not that it was all doom and gloom, and Doherty reminded people that the former Celtic and Aston Villa was instrumental in some special days in Irish football.
"He has brought great nights to Irish football. He's brought moments where I have been watching at home, not in the squad, as a fan also. Some of the times he has made the hairs on the back of the neck stand up. So he deserves credit as well."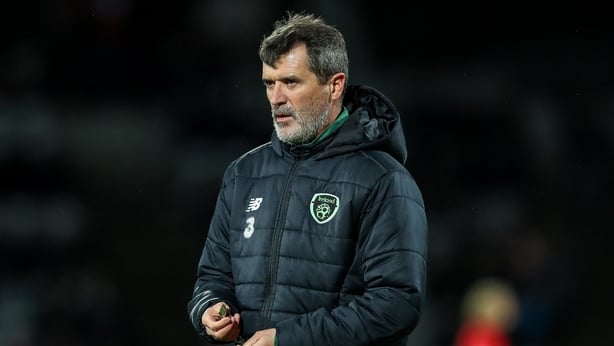 The Wolves man also revealed assistant manager Roy Keane's minimal role within the set-up.
"It wasn't necessarily a case where he [Keane] has taken the session and was doing shape [work]. It wasn't a case of that at all. I guess he was just a back-up to Martin. I wouldn't say he was much of a hands-on on the training pitch.
"Maybe if he was manager, he might have a bit more responsibility, or feel like he had more responsibility."
The race is now on to succeed O'Neill in the hotseat and while Doherty wouldn't be drawn on choosing his preferred choice - "anybody who plays me would be my preference" – he does believe there is plenty of potential for the next Ireland manager to work with.
"You want somebody who will give a new lease of life to the place. I know the results haven't been going well, the performances haven't been good, but there are quality players in the squad.
"If he can get the best out of them, he can have a very decent team."
We need your consent to load this SoundCloud contentWe use SoundCloud to manage extra content that can set cookies on your device and collect data about your activity. Please review their details and accept them to load the content.Manage Preferences