Stephen Kenny
The bookmaker's favourite and the choice of many Ireland fans, Stephen Kenny has proven his worth as a manager time after time over the last five years.
Kenny has led Dundalk to the SSE Airtricity Premier Division title for four of the last five seasons, has just completed his second league and cup double in the space of three years.
The 47-year-old has also tested his mettle on the European stage, not only leading Dundalk to the group stages of the Europa League but becoming the first Irish side to claim a point in the group stages of a major European tournament.
The only thing going against Kenny is his relative inexperience outside of the League of Ireland. He spent just one season in Scotland in charge of Dunfermline Athletic and there are questions as to how he would handle players of a higher profile than those he's used to dealing with.
Still this is a man who is the most successful domestic manager of the modern era and if he is not at least towards the top of the FAI's shortlist, then something has gone very wrong there.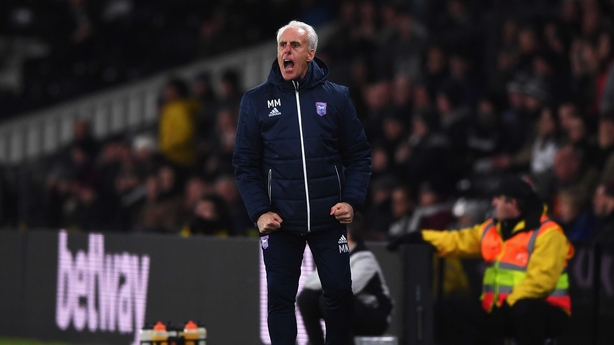 Mick McCarthy
They say never go back but Mick McCarthy's availability, his record as Irish manager and his achievements since parting company with the FAI in 2002, have only enhanced his reputation.
A dedicated and reliable Irish centre-back, McCarthy had a tough task when he was named as Jack Charlton's successor in 1996. Under him, Ireland just missed out on qualifying for the 1998 World Cup and Euro 2000 but he managed to lead the side to the 2002 World Cup.
The Saipan incident cast a cloud over that tournament for Ireland and McCarthy but in spite of Keane's absence, Ireland performed well at the tournament and were only a missed penalty away from beating Spain in the knock-out phase.
McCarthy has enjoyed successful spells with Sunderland, Wolves and Ipswich since then and Ipswich's alarming decline this season, after parting company with McCarthy at the the end of last season, shows just what he can achieve with a limited playing staff.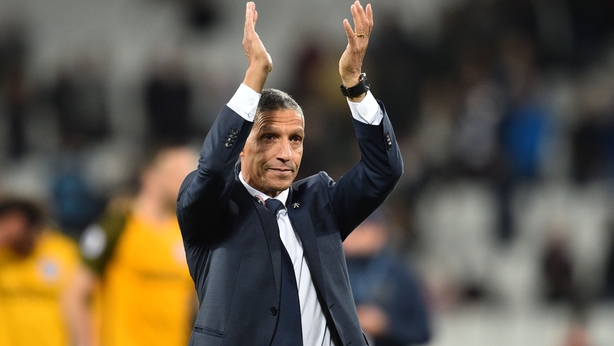 Chris Hughton
The only contender currently managing in the Premier League, Hughton would be a dream signing for the FAI and for Irish supporters, but is likely going to prove to be impossible to lure away from Brighton.
Like McCarthy, Hughton was a reliable and consistent defender and both international and club level, but his career has reached new heights since swapping a place on the pitch for one in the dugout.
Serving his time as a coach at Tottenham and then Newcastle, Hughton's big chance in management came as caretaker boss at Newcastle, where he brought the crisis club back to the Premier League while Mike Ashley searched for a buyer, before being harshly sacked by the unpopular club owner.
Spells with Birmingham and Norwich followed before he took charge of Brighton and led them from the Championship into the Premier League, where they've remained since.
It's probably still too early in Hughton's career to be thinking about international management and there's more than a sense that he has unfinished business in the Premier League, but in four or five years time who knows?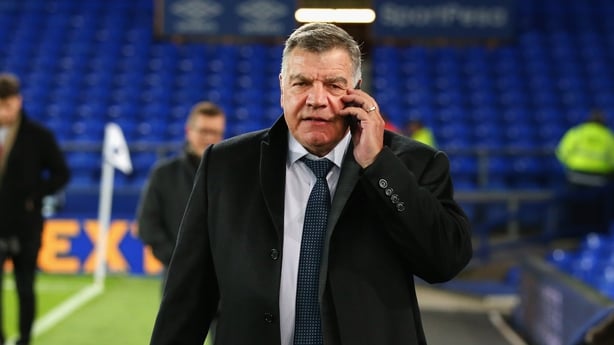 Sam Allardyce
There's nothing like a spurned man with a point to prove to get a team going and Sam Allardyce is certainly that.
Having proved himself time and again as a Premier League manager, Allardyce finally got the job he felt he'd deserved when he was named as the new manager of England after the departure of Roy Hodgson in June 2016.
Allardyce lasted just 67 days in the job after a sting article by the Daily Telegraph published quotes of him mocking his predecessor and appearing to offer advice on how to circumvent regulations on third party ownership of players.
An investigation eventually cleared Allardyce of wrongdoing but the damage was done and he lost his job for 'conduct unbecoming of an England manager', having just been in charge for one match.
Allardyce has previously said that he feels he has nothing left to prove at club level but an international job, such as the Ireland one, would prove to be very tempting to the 63-year-old who started his managerial career in Limerick.
He has previously hinted that he would be interested in an approach from the FAI and recently urged Declan Rice to avoid making a 'terrible mistake' in changing his international allegiance from Ireland to England.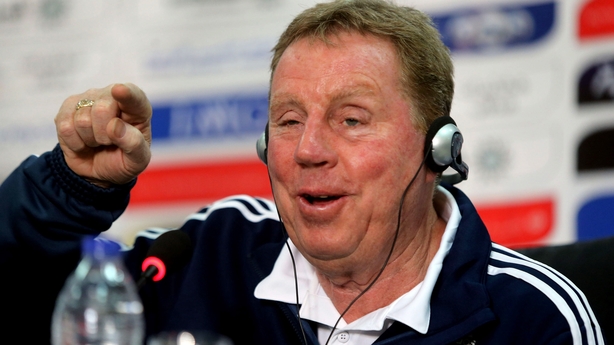 Harry Redknapp
Currently sunning himself in a jungle somewhere in Australia, Harry Redknapp is a man who appears to have no aspirations to return to club management, but could be tempted by an approach from the FAI.
While Redknapp is busy eating grubs, worms and being covered in fish guts, his agent may well be working to get hold of John Delaney as like Allardyce, Redknapp is man spurned by the FA establishment.
Redknapp's achievements as manager of Portsmouth and Tottenham should have been enough to earn him a shot at the English top job but he was overlooked in favour of inferior managers on several occasions because  of an investigation into his tax affairs - he was eventually found not guilty of tax evasion in 2012.
Like Allardyce there's a feeling that Redknapp would still have a point to prove at international and he already has managerial experience in Ireland, albeit in GAA when he coached Castlehaven as part of AIB's The Toughest campaign.
Redknapp's links with Ireland great Robbie Keane could also play in his favour and it's not a stretch to think the two could work together in charge of Ireland.
"If I was a manager of a football club now I would take Robbie Keane all day long on my coaching staff," Redknapp said recently. "I think he's so full of enthusiasm, knowledgeable, he loves the game and I think he'll eventually be a manager."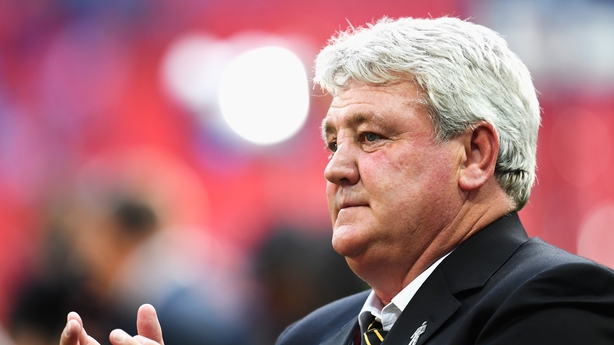 Steve Bruce
Were it not for Alex Ferguson, Steve Bruce would have joined Mick McCarthy and Chris Hughton as long standing servants in the heart of the Irish defence.
Bruce, who was eligible to play for Ireland under Jack Charlton almost did so, only for Ferguson to talk him out of declaring for the country of his mother's birth because he would have been classed as a 'foreign player' of which UEFA limited clubs to three at the time.
Bruce's son Alex did play for Ireland before switching to Northern Ireland but really the biggest thing going in Bruce senior's favour when it comes to the Irish job is his availability.
The 57-year old has enjoyed a decent, if undistinguished, time as a manager. His highlights include twice leading Birmingham to the Premier League along with Hull City and his workmanlike approach has yielded results for much of his career.
Never one to get the pulses racing with his style of football or approach to the game, there is nevertheless a utilitarian quality to Bruce-ball that often gets the best out a group of average players. 
Unlikely to be a popular choice should the FAI somehow offer him the job, it will still be an improvement on his last role which saw him depart Aston Villa having had a cabbage thrown at his head from the crowd.