The Ireland squad and Andy Farrell have no choice to but to prepare for a clash with France in Paris in two weeks' time, and with that a reunion with his old pal Shaun Edwards.
Six Nations organisers say that all matches are to go ahead as scheduled but the with the COVID-19 situation ever-changing, the entire programme could be wiped out should the relevant health authorities deem that going ahead with the games is too big a risk.
Speaking on RTÉ Sport's Against the Head last night, former Grenoble head coach Bernard Jackman said: "The rumours coming out of France [Sunday] actually were [that] there's more of a chance of the French game in Scotland being called off by the French government than potentially the game [against] Ireland.
"They didn't want three or four thousand people leaving Paris.
"I think it's a holding statement [from the Six Nations] to be honest.
"The insurance companies will probably be a lot kinder to an event being called off if the government call it off rather than the home unions.
"I would imagine that we won't really have clarity on whether the tournament will go ahead until each of the different government medical departments say. That's going to be the deciding factor."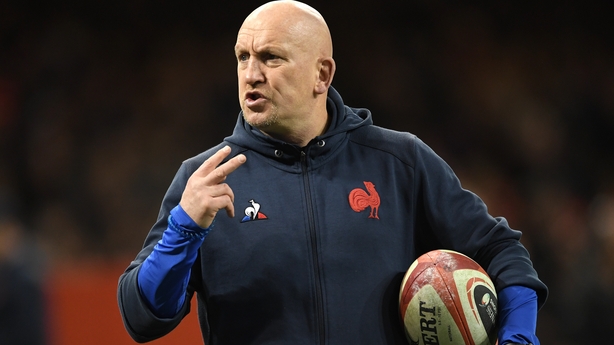 But as is stands, a France win against Scotland in Murrayfield on Sunday would set up a Grand Slam game on 14 March. It would be the fifth season in a row that a team came into the fifth round looking for a clean sweep.
France's bid for a first championship since 2010 has come with a new coaching team at the helm.
Former Les Bleus scrum-half Fabien Galthie took over as head coach from Jacques Brunel after the World Cup and has ex-captain Raphael Ibanez and ex-Racing 92 coach Laurent Labit on board.
The addition of defence supremo Edwards – a former team-mate of Farrell at Wigan Warriors – is the appointment that has been hailed as the most transformative. The 53-year-old has been credited with instilling a steely determination in a national team that had, for the last 10 years, given off an air of insouciance: brilliant one minute, totally disinterested the next.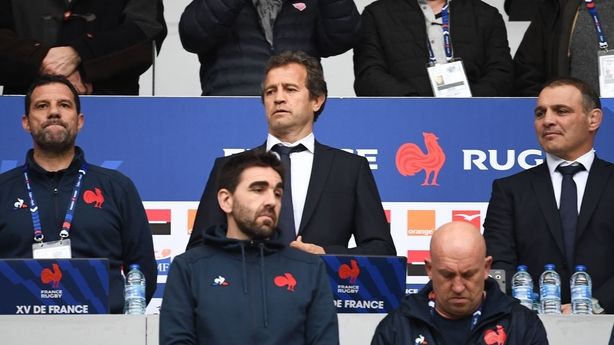 Following an extremely successful rugby league playing career, Edwards started coaching with Wasps in 2001 and after graduating to head coach led the club to Heineken Cup and Premiership titles.
Edwards then spent over 10 years as defence coach with Wales, helping the side to win four championships and was also on the Lions tour in 2009.
While Edwards and Farrell, who was defence coach with England from 2011-2015 and with Ireland from 2016-2019, have done battle behind the scenes this will be the first time that Farrell meets his former comrade as head coach.
In 1991 Farrell broke into the famous Wigan team aged just 16 and he can vividly recall his first dealings with Edwards.
"We have had a similar type of pathway," said Farrell, "and I could tell from the minute I made my debut with him what type of character he is.
"He looked after me massively when I came through as a kid.
"I remember him taking me to his agent on the first day I played for Wigan and he said 'I'm going to look after you'.
"He was great for me in those first couple of years, I learned a lot."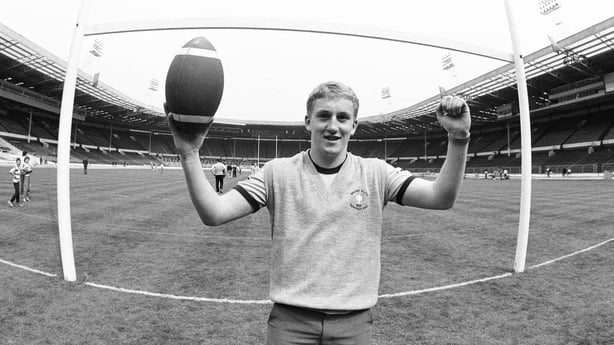 The 44-year-old smiles when asked about the early signs that Edwards would move into coaching when his glittering playing career – which included nine Challenge Cup wins – was over.
"He is a lot older than me but I would say that he wanted to go into coaching from birth," said Farrell, who says his old team-mate's stamp is noticeable all over a new-born Les Bleus outfit.
"He has not just had an influence on the defence. He has had an influence on the way they play.
"They keep the ball in, exactly the way Wales used to do. So he has obviously taken his lessons from what made Warren [Gatland's] side very successful over the years – so fair play to France for allowing him to do that.
"You saw the performance against Wales, it certainly worked for them and it allowed them get a very good victory away from home."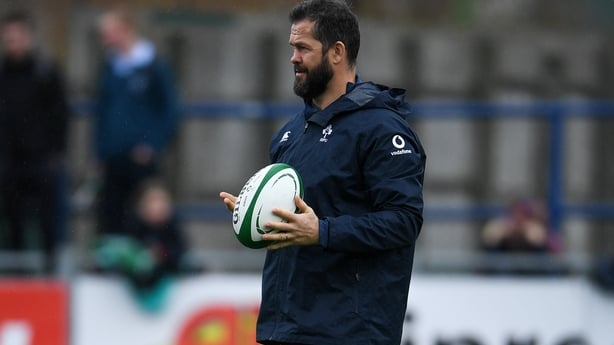 Farrell also predicted that the fruits of the same ingrained winning culture he grew up with in Wigan, which has seen two of their most influential players carve successful coaching careers in rugby union, will bear fruit on Irish shores.
Leo Cullen at Leinster and Ronan O'Gara at La Rochelle are two examples of high-profile Irish coaches who had major successes at club level during their playing days.
"I suppose it is the same culture that we see now from Leinster and Munster over the years," he said.
"You get a dominant period over a 10-15-17 year successful time and you get to see the reasons why the people involved achieve that success. They understand it.
"They are able to deal with the pressures [of elite competition and high expectations]."
World ranking points aside, but key names in the Irish squad have a chance to bounce back against France, says @bernardjackman #SixNations #againstthehead #rterugby pic.twitter.com/KxAPFTH0Qg

— RTÉ Rugby (@RTErugby) March 2, 2020
Ireland captain Johnny Sexton, who spent two years at Racing 92, reckons that the current batch of French players have a new-found sense of purpose.
The out-half, who is in line for his 92nd cap if the game goes ahead, said: "I think they're the best coached, anyway, in terms of I've only heard good things about Galthie.
"I worked with Labit in Racing, very organised.
"Throw Shaun Edwards in there, Ibanez as manager, they've got some good coaches there and they seem to be in it together.
"They seem to have a good relationship with the coaches and that I don't think was always the case down there.
"Obviously, they're probably more inexperienced, but over the years they've always had a lot of guys with a lot of caps in there.
"But it seems to be working for them and they're going to be a tough team to play against.
"They're big and physical and then they've got some backs that are pretty dangerous and in form.
"So we're preparing for a good French team and we know that we have to be a lot better than we were [against England]."
Listen to the RTÉ Rugby podcast on Apple Podcasts, Soundcloud, Spotify or wherever you get your podcasts.