Two games down and while we haven't been perfect, this Ireland team heads into the first break of the Six Nations campaign in good shape and on track to win the championship. 
The positives from Rome stretch past the scoreline and the momentum-inducing bag of tries.
The Irish scrum was very good against Scotland and it was the same against Italy, but when we coupled that with something we weren't so good at in the opening match, our line-out, we looked really good on Saturday.
I mentioned it here last week: Joe Schmidt is such a good strategist and the line-out is the key area the Irish team needed to get right if they were to provide a platform for his training-ground plays.
And we saw them on Saturday: those two, three and four-phase patterns that he has are so effective when they have a launchpad.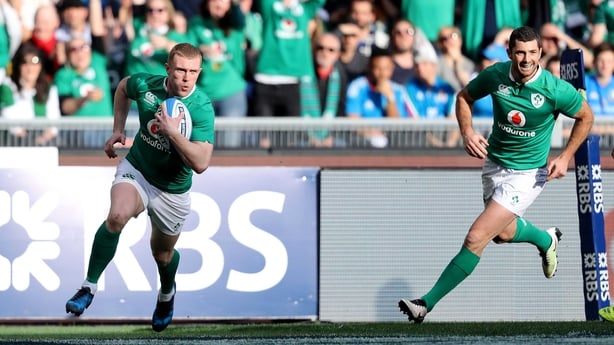 We were making 10, 20 and 30 yards on the first three or four phases of those set pieces. After that we were incredibly patient, and any time we went 10-plus phases we scored a try; that will please Joe and the coaches a lot. Keith Earls' first-half try was the 15th phase, and likewise, CJ Stander's first try too.
At a time early in the game, with Italy playing at home and fighting for their lives, those tries can be hard to come by. Indeed the easy tries scored late on were not really reflective of the hard work put in earlier by Ireland. I thought our control was especially good in that opening 30 minutes, regardless of the opposition.
Huge credit is due to Niall Scannell too.
Those early line-outs would have come with serious pressure because if they didn't go well and Italy cracked our line-out, got momentum and went on to score a try, that could have lifted Italy at a crucial time and kept them in the game much longer. Scannell's contribution, given the circumstances, was immense. 
Rory Best is such an important member of the team and supporters would have been worried about going into the match without him. The players themselves though would have been more than relaxed with Scannell, and would have had full belief in him ahead of the match in Rome.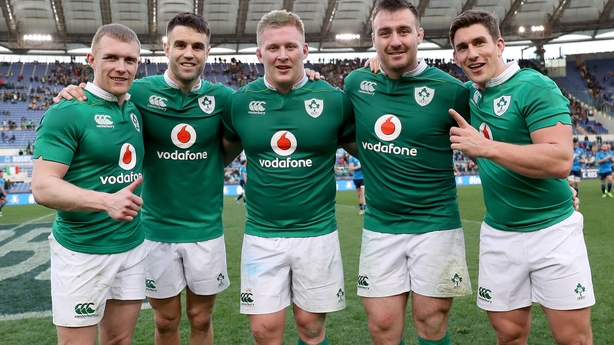 And he just did what he has been doing so well for Munster.
The advice you'd have for anybody in his position is 'don't try and reinvent yourself as a player just because you're stepping up a level - rely on what has been good to you and do the basics well'. Essentially, it is this basics that will be put to the test at the higher level…the only difference is you have much less time to execute the core skills.
He was coming in for the team captain, Rory Best, and was to be a central figure in the very area Ireland struggled with against Scotland so Niall would be only human if he was nervous.
But the prep would have been done. Joe expects extremely high standards for those coming into the team, they have to get up to speed very quickly with the game plan and how the team operates. He would have been in the camp for three weeks and would have been more than ready. Joe would have been on his back pushing him hard - but at the right times filling him with confidence too.
Having that bit of patience in attack was the other thing we looked for improvement from the Scotland match.
We always said in the Irish camp: if we can attack for three minutes we'll break a team down, and for both CJ and Keith's early tries we did that extremely well.
The other thing about this Irish squad is the conditioning: in the lead-up to some of those tries at the end the ball was in play for a very long time and that suited the fitness levels we have. Ireland have no interest in slowing up the game, instead we want to raise the intensity all of the time.
I mentioned last week last week that Joe will have been keen to challenge the footwork and animation, and that was greatly improved against Italy.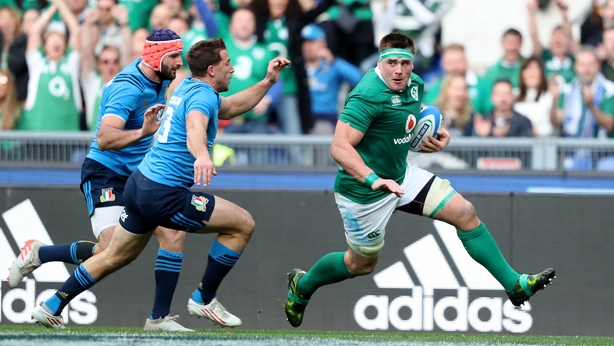 We came onto the ball with much more momentum and were much harder to stop, and the animation of the players around the players receiving the ball took pressure off the ball carriers.
I suppose you have to appreciate that the guys weren't in camp long before the Scotland match and you would be amazed what another week could do in bringing players along.
It's not that Joe would have necessarily changed anything much; but with more familiarity comes more confidence, and the things that were clicking in the second half of the Scotland game continued onto Rome.
Paddy Jackson had a really good game too and has been excellent in two matches. He mixed his game up really well and chipped in behind a few times and questioned the Italian defence. As the game opened up he really took advantage and his goal-kicking was really good.
It all added up to a fine performance and, if you look at the table now, we're lying in second and if we manage to win our final three games we're the probable winners of the championship. Our destiny is very much in our own hands, which is exactly what you want.
Next up on Saturday week is a French team who have both the potential on their day to be a very good side and on the other hand have the ability to be beaten by a very average side.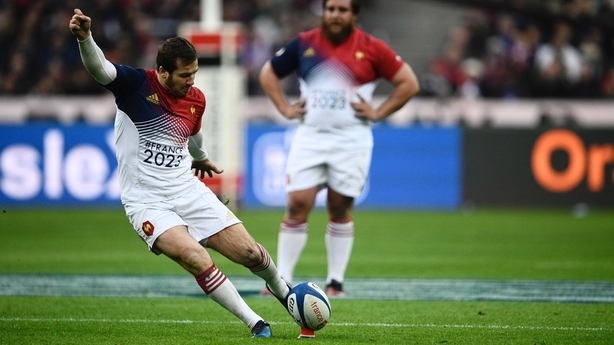 I thought they put in a very mixed performance against Scotland yesterday and the week's break has come at a very good time for them. They were good against England, created far more opportunities than the English and probably deserved to win.
In contrast, they were very stop-start against Scotland and committed the basic handling errors you wouldn't ever expect from a French team. The break will give them time to fine-tune those issues and gear up for a huge match in less than two weeks in Lansdowne Road.
There's a very positive vibe behind the French over here. They have a new coach - Guy Novés - who has only been in the job for half a dozen games, and there's big excitement that he's the right guy for the job.
There's also big excitement in the public and the rugby media because they believe that he's picking the right team - that alone can be enough over here to get supporters right behind you.
There is also a great self-belief in France that their team should be winning the Six Nations but with those expectations comes big pressure and I thought they looked like they played Scotland with the weight of the world on their shoulders.
The France and Ireland scrums are very well balanced. The French did well against England in the scrum and stepped it up again yesterday. It will be a real contest in that area and whoever wins that will go a long way. Ultimately it may be the small things that tilt it in our direction. I think the fact that we're more settled with our coach gives us a big advantage and it might be next year's Six Nations before it really clicks for Novés and France.
They'll click in one or two matches this spring, surely; but to do it in all five is asking a bit much.
The other factor in our side is Lansdowne Road: Ireland under Joe Schmidt rarely lose there, and it's no exaggeration to say it has become one of the hardest places to win in the world rugby.