It's always interesting to see what others think of us, and obviously in Bordeaux I see and hear that all of the time.
Generally speaking the French think the Irish play a very structured game, and mean it as a compliment. They are different to us in how they aim to play their own rugby but consider us superb at executing a good game plan, very clinical they say.
During the Champions Cup I watch the matches with my team mates and it's funny: they think I'm a representative for all four Irish provinces! So if one of our provinces put in a good performance they're very quick to throw a compliment my way as if I had something to do with it - and that includes the Munster wins!
They watched Leinster play Montpelier and saw how clinical that was.
They know a lot of the Leinster lads play for Ireland, and would similarly have watched Munster and what they've done in the Champions Cup.
So all in all, like many Irish rugby fans, they have high expectations for Ireland this spring. But in the camp in Maynooth this week, none of that will matter a jot to Joe and the boys. That tricky weekend in Edinburgh, and the first points of the RBS Six Nations campaign, will be all that matters.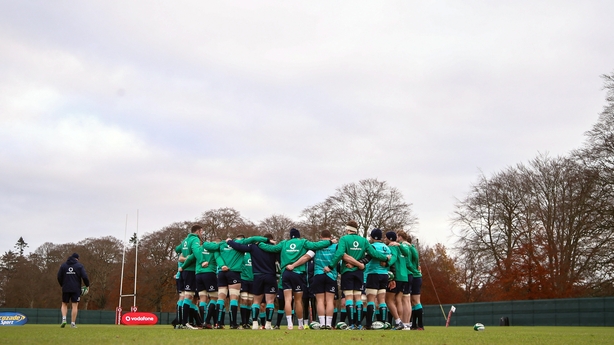 There's little point pretending otherwise: the huge performances during the autumn internationals mean there is more expectation from supporters than there would have been.
Sure, you're aware of it in camp, it's not something you can control or manage; but you just focus on going out and training as well as you can, building relationships that you can rely on when the competition heats up during match day.
"The problem for Ireland - and players will be more aware of this than maybe most supporters - is this is a good Scottish team"
Scotland present a tough start. Win on Saturday and it really tees you up for the rest of the competition; lose and you're chasing your tail.
The problem for Ireland - and players will be more aware of this than maybe most supporters - is this is a good Scottish team.
Everyone can see how good Glasgow were this year and there are some very good Edinburgh players in the set-up as well. Aside from the given (there are never any easy games against Scotland in Murrayfield), this is tougher than usual.
Before you start drilling down into what Scotland can offer, inherently, you can call them 'solid'. But they now have a backline that looks their best for a long, long time and that's very exciting for them. It means their forward pack know if they can give them some decent ball, they'll be rewarded.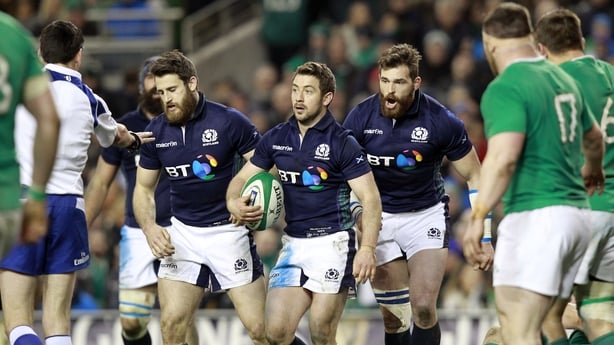 But Ireland come into this match with their tails up, and rightly so. The team will be named on Thursday and much of the pre-game talk has obviously been around Johnny Sexton and his availability.
He will be given every chance, I'm sure, and he's in great hands. We're very lucky in Ireland how well managed the players are; everything is so well measured from the different surfaces you train on, to how long you're on your feet, how long you're in the gym and so on.
It's incredible. Two years ago there were quite a lot of muscle tears in Leinster and they did a study on the possible reasons behind the injuries, asking the question I suppose, was it because there was too much training on synthetic surfaces or too much time spent on grass?
As it turns out it was neither, rather simply the changing from one surface to another. They are so in-depth and so professional.
It won't be a topic in conversation but it deep down everybody 'in play' will be well aware that in a Lions year, there's even more at stake than usual.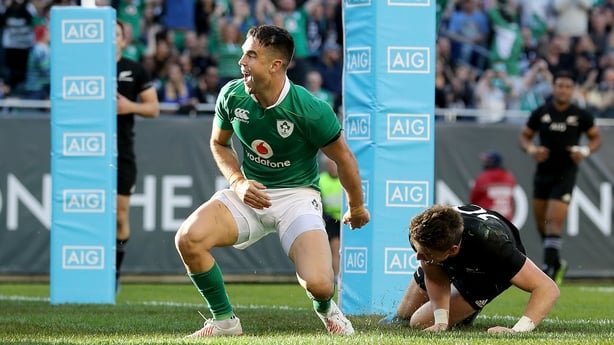 In that sphere, Conor Murray's name has been on everyone's lips this winter and rightly so. He always looks really comfortable when playing at the top level and has had a wonderful year.
The fact that he always appears to have so much time no matter how high the stakes is a real sign of a top class player. He is certainly that.
"Box kicking is a skill that is so difficult to be consistent with but Conor makes it look like a golf shot"
But it's not just the visual sense of time on his hands that makes him so good. He is calm under pressure, sure, and even in the white heat of battle reverts back to what works for him, and that's the attribute you want from your key players in high pressure situations.
He is also one of the fastest, most accurate passers in the game and his box kicking is incredibly consistent. Box kicking is a skill that is so difficult to be consistent with but Conor makes it look like a golf shot.
He is also deceptively fast, running off the back of mauls, '8/9s' off scrums…and he is very effective at drawing defenders and making space for others.
And of course, once inside the '22', his try record is testament enough to the quality of his sniping breaks. He only needs a crack in the window to sneak through - let's hope they appear on Saturday and we get off to the Six Nations start we need.
Live Six Nations coverage of Scotland versus Ireland on RTÉ Two from 1.30pm on Saturday (KO 2.25pm) and live radio commentary on RTÉ Radio 1's Saturday Sport programme from 2pm. Live coverage of Scotland v Ireland in the Women's Six Nations on RTÉ Two from 6.30pm (KO 6.35pm) on RTÉ 2, with live radio updates and reaction on an extended 2FM Game On programme at 7pm.