By Tadhg Peavoy
It may not have been the most aesthetically pleasing of games for the spectator, but there was plenty to admire in Ireland's victory over France at Aviva Stadium.
Ireland knew France were likely to come with a gameplan that was focused on beating up the home team physically and using their size advantage to batter Ireland into submission. The good news is that Ireland managed to find a way to withstand that physical onslaught and repel the giant men from across the Celtic Sea.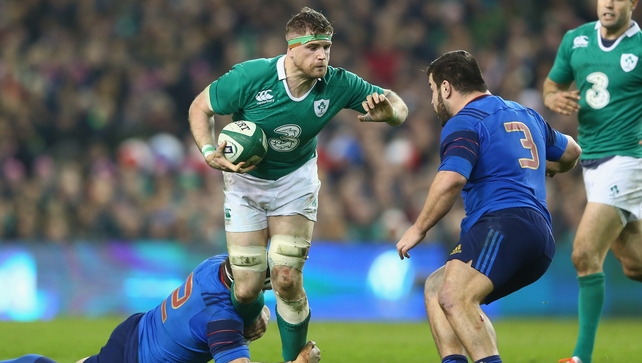 A bonus is that Ireland have again escaped so injury free, just as they did in their clash with Italy in Rome in round one. Jamie Heaslip being the only exception; his ball carrying skill and ability at the breakdown was fully evident on Saturday and any game time he may miss with Ireland will be felt.
There was a backlash against Heaslip in the media and rugby forums in the 2012/13 season when he was accused of being ineffective and lacking dynamism. I think he has finally put that criticism to bed and the rugby world has begun to appreciate him as the industrious and dedicated professional he is.
Sexton performance the definition of professionalism
Johnny Sexton's performance was another element that will have been hugely pleasing for Joe Schmidt. With no game time in 12 weeks he came in and did a hugely professional job. He ran the line as though he had been playing all season, and kicked efficiently for the most part. Kicking out on the full was poor, but it happens to even the very best of players.
The other major mistake was his failure to spot that Ireland had an overlap on the left wing after 56 minutes, and to spread the ball through the hands early, instead he tried to use Jared Payne as a battering ram, having carried hard to the gain line himself.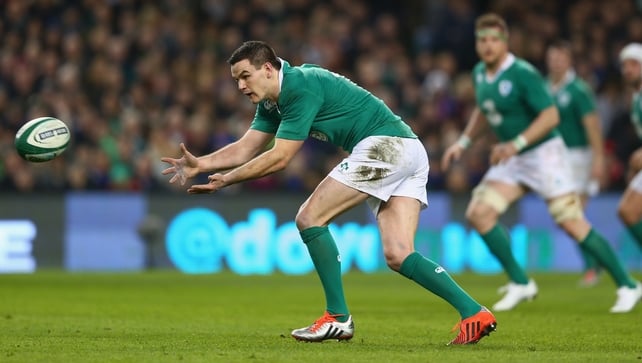 Sexton had just returned to the field after having his head stitched up following the clash with Mathieu Bastareaud, so it could have been that he was still edging himself back into the game. But it would have likely put the game to bed with Ireland already leading 15-6. He'll be annoyed at himself and will want to improve his spatial awareness in this coming weekend's game for Racing Metro against Clermont in Paris, ahead of the meeting with England in Dublin.
A win against France is always valuable
There was some talk after the game that Ireland were not at their best against France and should have delivered more in the tie. And while there is room for improvement – no doubt – this win has to be appreciated and savoured. The statistics highlight why.
After Saturday, Ireland have gone unbeaten against France for four matches (two wins and two draws) for the first time since 1973. It is also the first time ever - after three previous attempts - that Ireland have managed to defeat France at the Aviva.
Furthermore, in 91 clashes, Ireland have only beaten France 31 times, losing 55, and drawing seven.
So, while it may not have been as complete a performance as Ireland gave in their wins over Les Bleus in 2014 or 2009, it was a massive win, if for nothing else just gaining confidence ahead of their clash in Rugby World Cup Pool D on Sunday 11 October at the Millennium Stadium.
If Ireland can win that they will go unbeaten against France for five consecutive games for the first time since 1928.
Defence solid, but attack must improve
The most impressive aspect of Ireland's win was their defence. Time and again France threw the kitchen sink at the home team and bar Romain Taofifenua's try with ten minutes remaining, Ireland matched brawn with brains.
Ireland made 147 tackles to France's 94 and it was in that effort that Ireland managed to sustain huge pressure late on. More of the same again will be expected against England.
One aspect Schmidt may also look at is his substitution tactics. France made five of their changes by the 52nd minute, which appeared to give them a distinct lift in the last quarter of the tie.
Ireland had only made one blood substitution at that point and appeared to lose momentum as the tie wore on, with staggered substitutions from the 54th to the 74th minute. Had those changes been made earlier Schmidt would have given his impact players more time to adapt to the game. He may amend this strategy against England.
The main area Ireland will have to improve to beat England is in attack. They need to be more creative and incisive against Stuart Lancaster's team. Against France they only ran 237m with the ball; France ran 344m. Ireland had zero line breaks and France managed one. France also beat more defenders - 24 to 14. These stats must be reversed, at least in part, in round three and much of the focus over the next fortnight will be on how to do that.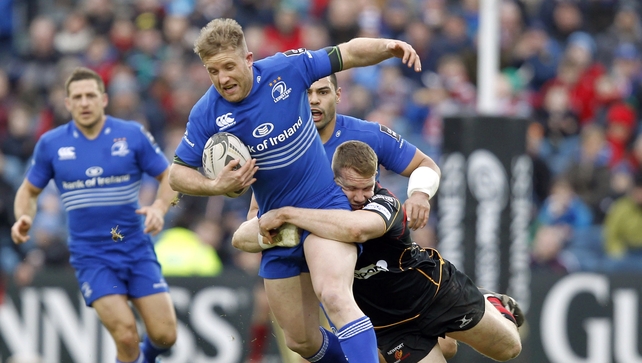 One potential switch to improve their chances of doing that is on the bench. Luke Fitzgerald has looked extremely potent with ball-in-hand for Leinster this season and his impact as a substitute in the last half an hour of that game could be a potential game changer for Ireland.