By Tadhg Peavoy at Aviva Stadium
Ireland head coach Joe Schmidt believes that the forward pass which led to France's disallowed try at the end of Ireland's 22-20 victory at Stade de France was "clear and obvious".
The Kiwi said that it was small margins in Ireland's favour that ultimately decided the game, in contrast to the narrow defeat to New Zealand last autumn.
"Probably the key in the All Black game was we missed a kick, and in this game, they [France] missed a kick," said Schmidt.
"That's how narrow the margins are. I thought we did pretty well defensively even towards the end there [in Paris].
"We put enough pressure on Pascal Papé that he was really struggling to get that pass away.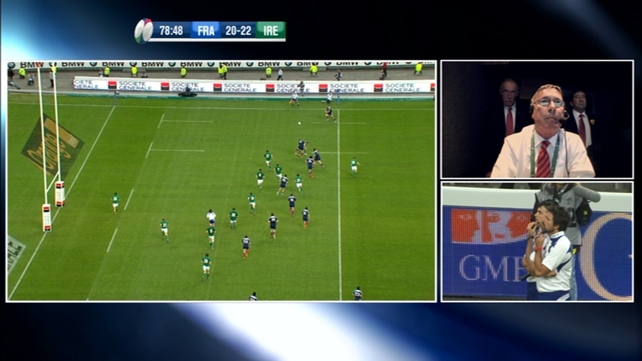 "As much as it seemed it was taking a long time to make the decision, I thought the decision was pretty clear and obvious."
Schmidt also revealed that out-half Johnny Sexton had suffered concussion in his collision with France centre Mathieu Bastareaud, which forced the Ireland centre from the pitch. However, the Racing Métro clubman has recovered well.
"Johnny was great afterwards. He was certainly in celebratory mood," said Schmidt.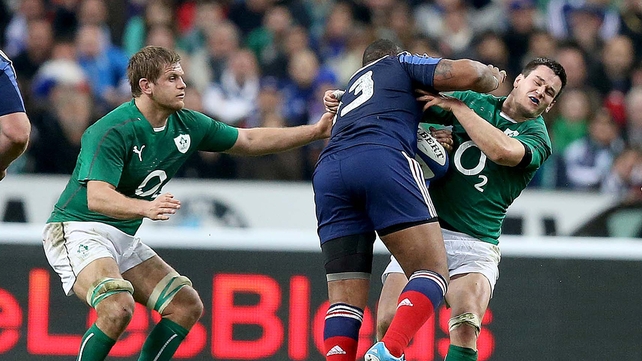 "He did get a concussive episode, but it was very, very brief. And he was totally lucid.
"He said he would probably have liked to be out for a little bit longer so he wouldn't have had to watch the end, because that was more stressful than the contact with Bastareaud, I think.
"I think I probably felt the same way."
The Ireland coach now plans to review his side's performance throughout the tournament ahead of this summer's two-Test tour of Argentina.
He also took the time to praise the extended squad as a whole, especially Donnacha Ryan, who ran the opposition lineout in training over the last number of weeks.
Schmidt said: "The short term now is about reviewing, having a really good look at what we did do.
"What I think did go really well for us was the wider squad. It was fantastic, the training atmosphere at camp.
"Outside the starting 15 and substitutes who came off the bench, and made a real impact, all of those things were outstanding.
"The wider group again, they contributed massively. And there's a number of them that you'd mention.
"But someone who stood out for me was Donnacha Ryan, who came in for the last two weeks.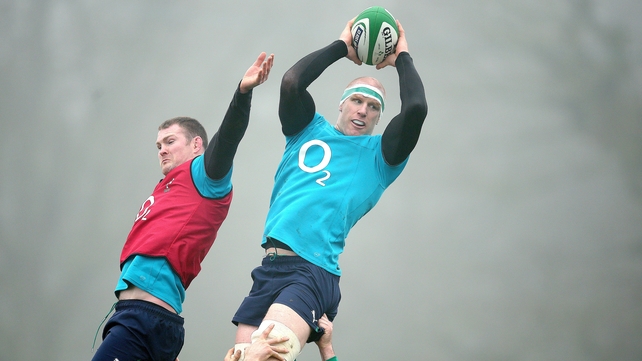 "He'd had one full game of rugby; he took over running the opposition lineout preparation and he was phenomenally good at it. And across the board I think that kept pressure on individuals."
"There's ten Test matches before we start the lead up to the World Cup. And one of the things that I have found, I did anticipate that we would have used more players, and I thought with natural attrition that we would have used more than 18 starting players, or 29 players in total through the Six Nations."
Looking to the future, Schmidt said he would like to keep continuity on the summer tour to Argentina, and that resting too many players could disturb the momentum of a championship-winning squad. Althugh he did allude to selecting Ryan, Stephen Ferris and Tommy Bowe.
"You push that forward through the next 10 Test matches and if you start leaving people out then you start to compromise that continuity," said Schmidt.
"I guess that's one of the questions we'll ask ourselves, I think the teams are really well placed in the Heineken Cup and they're really well placed in the Pro12.
"With those two things combined we could have a lot of players having played a lot of games at the end of the season, and we may be better placed leaving those guys to have a rest.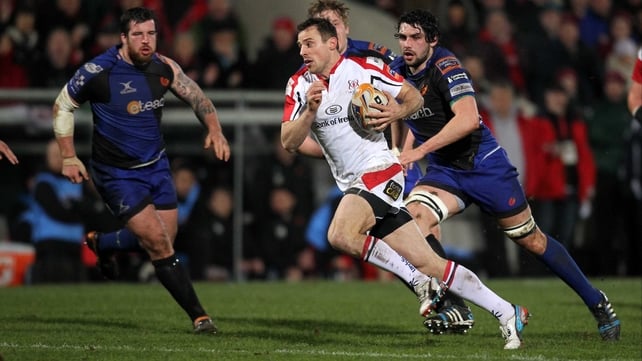 "There are guys who haven't played too much recently, who are looking pretty fresh, like Stephen Ferris and Donnacha Ryan, Tommy Bowe, to name a few, are just back. So, there'll be some nice competition for places as well."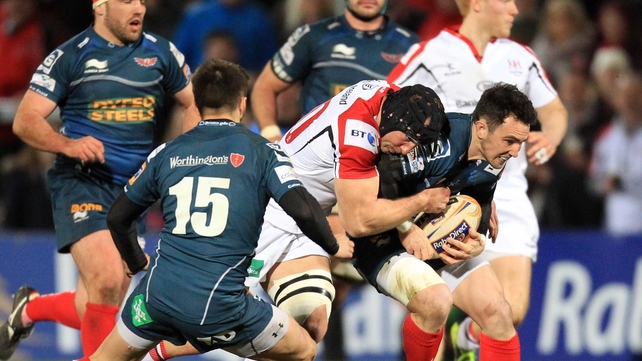 As regards Sexton returning to Leinster for 2014/15, Schmidt has said that at present this is not something that is being arranged.
He did reveal, however, that he spoke to Racing coach Laurent Labit about better co-ordination of Sexton's game time in future.
"I think it would be great to have Johnny back in the country, I don't think I've ever made any debate of that," said Schmidt.
"It's been fantastic what the IRFU have done with all the players who came up for contract and were our targets this season; they've signed them all on.
"If Johnny was to come back it would be great, I think one of the problems with that is that Johnny is a man of his word and he's committed to Racing. And it would be pretty hard to see him coming out of there.
"I had some pretty good dialogue with the Racing coaches, particularly talking to Laurent Labit, when I was in Paris, and we hope that we can work a little bit more closely next year, just to balance Johnny's game time.
"The start of the season, when he played 13 games in 12 weeks was certainly not Racing's intention either. I think [Jonathan] Wiesniewski was injured and [Juan Martín] Hernández was absent with the Rugby Championship, so the alternatives to Johnny were unfortunately unavailable.
"They have the same priorities with Johnny in making sure he is well looked after.
"The talk [of Sexton returning to Leinster] is outside of anything we've done for now. If there's a chance of it happening I'd be delighted.
"But unless Racing were very interested in the idea [it won't happen], I don't know how they would be, I think they're very happy with Johnny, he's done a pretty good job for them."
Sexton, speaking to RTÉ Sport on Monday, had dampened speculation of an early return, saying: "That is not going to happen."
Now that Brian O'Driscoll has played his last game for Ireland, the search for a successor at 13 takes pace and Schmidt singled out some front-runners for the position including Robbie Henshaw, Darren Cave and Luke Fitzgerald.
The Kiwi also signalled that the day he got the Ireland job he began to prepare for life without Ireland's talisman.
"The search began when I got the job, and he [O'Driscoll] and I sat down and there were pretty clear parameters about how long he'd be available," said Schmidt.
"I've certainly been watching players, and I think both Robbie Henshaw and Darren Cave have profited by the time they've spent [with the Ireland squad].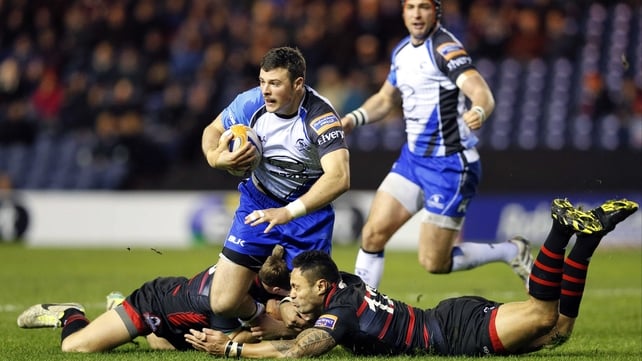 "Henshaw was almost whistled in every week, because we were very much patched together in that last week, and there were some players who were beginning to creak.
"There's a few players who didn't manage to finish training in that week [prior to playing France].
"It did make preparation a little bit difficult, but at the same time, those players knew they would be physically able to play as long as we managed them that week.
"Obviously Henshaw and Cave have been involved there. Guys like Luke Fitzgerald, who might play there a little bit for Leinster, and came on against the All Blacks, and did a pretty good job considering he hadn't been playing a lot at centre.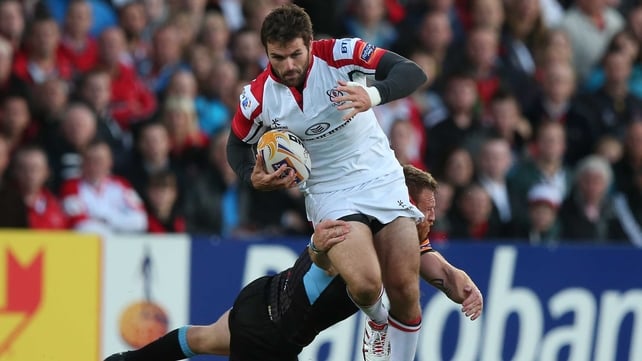 "Jared Payne is another guy that would be in the frame. He's a class player, he's an experienced player. And he has a natural intuition on the field.
"A very good decision maker on the field; he tends to be able to avoid the first tackle or beat the first tackle.
"He's also a little bit flexible on where he plays on the field. He's played on the edge, or at fullback, because they [Ulster] tend to have Darren Cave or Luke Marshall in the field usually.
"We've been preparing for this for the last nine months."
In terms of whether O'Driscoll may work with the squad as a coach, Schmidt said that there was every possibility this may happen, even if just in an informal sense.
He said: "We've tried to bleed him dry [for rugby knowledge] over the last six months.
"Having him in camp and sitting him down with Robbie and Darren, and looking at video and talking through things as we've done them, so we've tried to bleed as much as we can out of him.
"He'd be the first to say that Les [Kiss] has brought a lot to his defensive game as well.
"I think from that perspective, we'd be delighted if he stayed reasonably close to the group.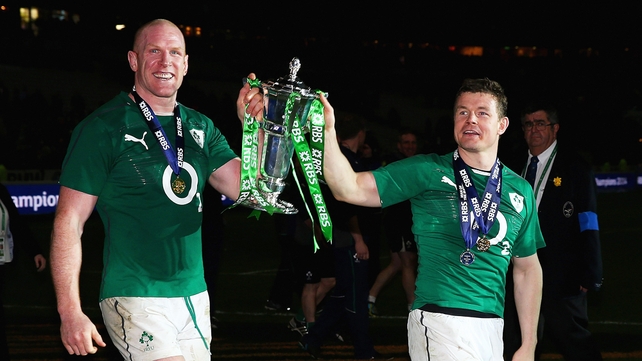 "I know right now his full focus will be recuperating for a week or so, and then targeting a couple of massive games for his province."