By Tadhg Peavoy at Carton House
Ireland forwards coach John Plumtree has highlighted that Italy's pack will offer Ireland a huge threat in the sides' RBS 6 Nations clash on Saturday, with the Azzurri scrum, as usual, one of the Italians' biggest weapons.
"I've had a fair bit of homework on Italy, because I'm fairly new here," said Plumtree.
"But I saw them play South Africa, and I was impressed by some of their forwards there. And I've been doing a little bit of homework on them during the Six Nations.
"They've got a lot better. The locks, [Josh] Furno and [Quentin] Geldenhuys, are hard working players. Up front [Martin] Castrogiovanni is an excellent tighthead. [Leonardo] Ghiraldini at hooker is a tough abrasive player.
"Set-piece wise they're going to be very tough. Obviously we've got to look after [Sergio] Parisse.
"We've got to apply a lot of pressure on them to force them into error.
"The scrum is very effective for them. If we get positions on the field that are in good favour, they can take that away from you by applying a big, big scrum to you.
"So, I think the onus is for the forwards to get on top of it."
The Italy pack is usually described as being destructive and very hard to play against. I asked Plumtree why this the case.
"They have a real combative nature about them," he said.
"At times, they live on the edge, and if they over commit at the breakdown and put us under pressure, it means they're under-done somewhere else, and we've got to expose them in those areas.
"It's making sure we don't focus too much on why they're like this, or why they're like that.
"We've got to just focus on what we can achieve from the weekend.
"And at the breakdown, we need to provide really fast ball for our backs to operate. We've got good backs and they prefer to run off quick ball.
"The speed of our breakdown has been really good this year. The Last thing you want is it to be spoiled by what they [the Italians] are getting up to at the breakdown. So hopefully, we'll handle it properly."
The threat of Parisse
Italy's number eight Sergio Parisse is often touted as the world's best in that position. Plumtree acknowledges that he's a player that needs to be watched.
"There are certain trends to his game that he likes doing," said Plumtree.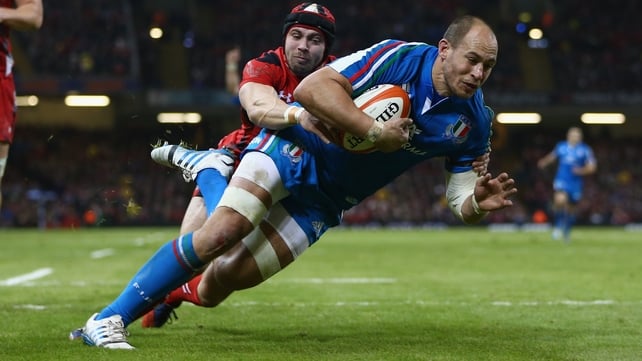 "So, we've spotted those trends, and we've got to make sure we look after those trends.
"He likes running with the ball, and he's got some special skills. Some of the things he can do come off and create something spectacular.
"Some of the things he can do, don't come off, and that can create pressure.
"We've just got to make sure that we apply that pressure to make sure he doesn't have a great day."
Second row Furno
Another Italian forward who has impressed this Six Nations has been Josh Furno, who Plumtree feels has an excellent all-round game.
"We've been impressed with his work-rate, his ball-carrying ability. The fact that he really does want to make a difference as a tight forward," he said.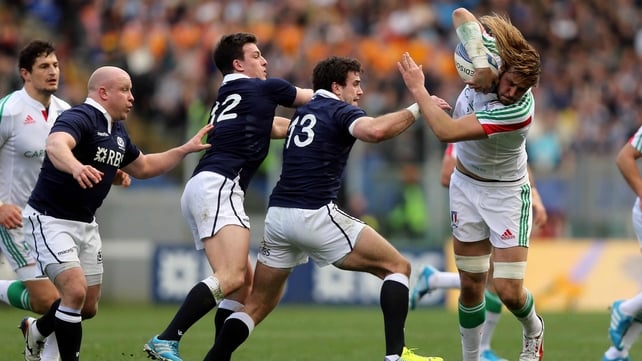 "The scrummaging partnership with him and [Quintin] Geldenyhuys is very strong. So again, it's another player that we've got to keep any eye on."
Ruddock as a starter?
Leinster back-rower Rhys Ruddock is in the Ireland squad this week, and is a player who has been linked with a starting spot against Italy.
Plumtree was full of praise for him saying: "I've been really happy with Rhys Ruddock. I've been following him closely, obviously with Leinster, and he's been in our squad the last three or four weeks.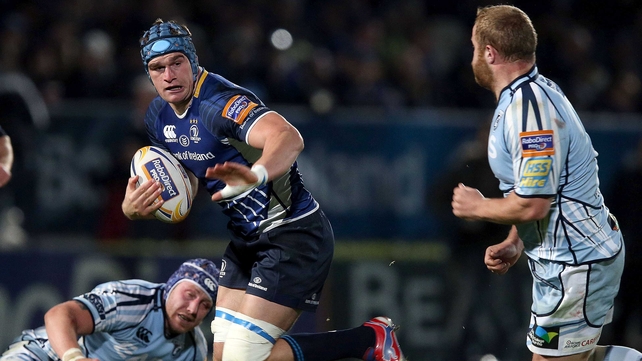 "He's grown his game this year, I think that's because Matt O'Connor has picked him regularly.
"At Leinster he's getting an opportunity, he's probably become their number one six. His confidence is going up and up.
"If he does get the opportunity this weekend I'm sure he's not going to let us down."
Henderson in at second row?
Second row Iain Henderson could also start for Ireland on Saturday, and Plumtree, like Ruddock, feels he is more than ready for the opportunity.
"I was really excited when I first saw Iain Henderson play. He's one guy that does have a skillset, and he's a big man as well," said Plumtree.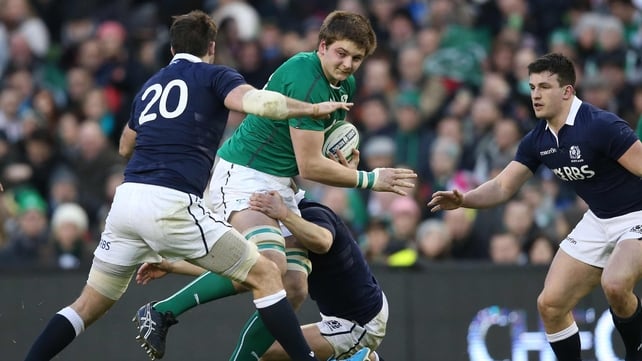 "It was just unfortunate that he picked up one or two injuries that held him back. He didn't get those games under his belt. But when he's been coming off the bench I was impressed.
"The challenge for Iain as a player is to make sure that the workrate is really high in everything that he does. It's not about doing one thing really well, it's about doing lots of things really well."