Conor McGregor says he has learned some valuable lessons from events away from the Octagon and admitted that his children saved his fighting career.
The 31-year-old will return to UFC action for the first time in over a year when he faces Donald 'Cowboy' Cerrone in the UFC 246 main event in Las Vegas this weekend.
Since his defeat to Khabib Nurmagomedov in October 2018, marred by an unseemly post-fight melee, the Dubliner has made headlines for matters away from the sport.
In November 2018 McGregor was fined €1000 and disqualified from driving for six months for speeding, while two months ago he was also fined €1000 after being convicted of assaulting a man in a Dublin pub.
Speaking to ESPN's Ariel Helwani ahead of Saturday's fight, McGregor, who has previously voiced his remorse for some of his actions, says he has reacted positively since last year's low point.
It was on top of me, and then I reacted
"I just let people down, and that's it," he said. "I'm in a position where I must take control of things and not shy away from things. And I've never done that in my career, and I never will do it."
"It's [criticism] part of life, right? It's just like I said: It was on top of me, and then I reacted. But no more. I had to go to that point."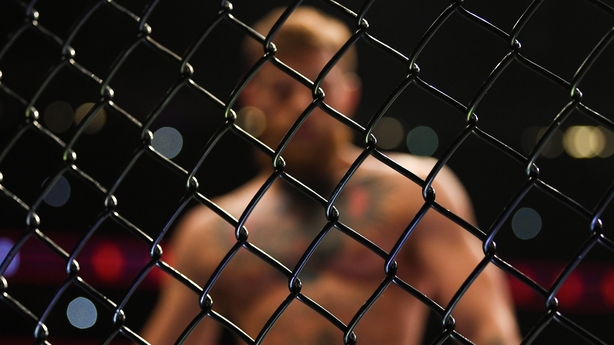 McGregor is adamant that 2020 will be a "clean slate", insisting the support of his family has made a huge difference in his life.
His partner Dee will be in Las Vegas along with their two children, daughter Croia and son Conor Junior, and was asked if their presence had helped save his career.
"That's what I'm saying. 100% right. At the time that I needed it the most."
There will be huge interest and intrigue surrounding Saturday's fight as McGregor remains big business, having headlined five out of the six highest-selling UFC pay-per-view events.
He told ESPN that he made $50m last time out against Nurmagomedov and estimates Saturday's fight will net him in the region of $80m.
Despite insisting that "it's not about money" and revealing he spends less on possessions than he used to, he has financial targets he hopes to achieve over the next three and a half years.
I was drinking all bleeding fight week. I had venom in me or something
"I'm going have a solid couple of years, though. I know I'll be rocking until I'm 35. I'm going hit the billy ($1bn level) by the time I'm 35 years of age."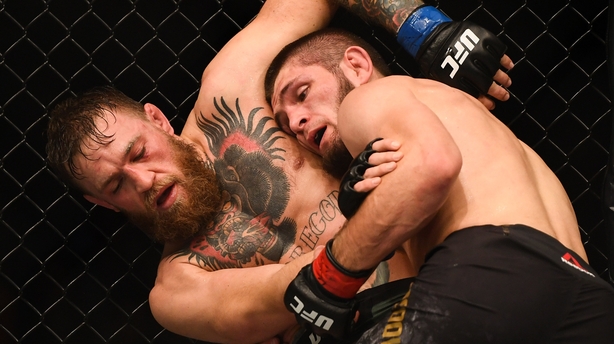 In a wide ranging interview, he also shed further light on his defeat to Nurmagomedov. Having already stated how the preparation for the bout was sub-standard, McGregor revealed that he was drinking in the days leading up to the defeat 15 months ago.
"I was drinking all bleeding fight week. I had venom in me or something.
"I had people holed up in a hotel and I would ring and arrange a fight, they would come to the gym and have a full-blown fight with no headguards.
"I wasn't doing what I should have been doing; I've made mistakes and I've been man enough to admit them."