It is no great shock to hear that Brian Cody bid farewell to his Kilkenny players with the minimum of drama.
No heartfelt pre or post-match All-Ireland final speeches. Divil a hint that he might not be back for a 25th season.
"I was surprised, like everyone else," TJ Reid tells RTÉ Sport. "There were no goodbyes. It's never about him, it's about the team.
"I heard the speculation on the Tuesday or Wednesday and you wouldn't usually hear that straight after the All-Ireland final, so I was kind of prepped for the [announcement at] the weekend.
"He sent a personal message to us on WhatsApp before the news broke. That's how we found out.
"He has a huge appetite and obviously getting to the All-Ireland final and building a good team, you would be thinking he might have the itch for another year or two.
"But it's his decision and it has been 24 years of marvellous achievements.
"He'll be a huge loss around Kilkenny, Nowlan Park and around the dressing-room. But he has built standards that the players will represent for the next couple of years. He has left a legacy and will be sadly missed.
"With his leadership and dedication, he built an empire of spirit. I think that's unique and the players who were here before and are still here will drive that on."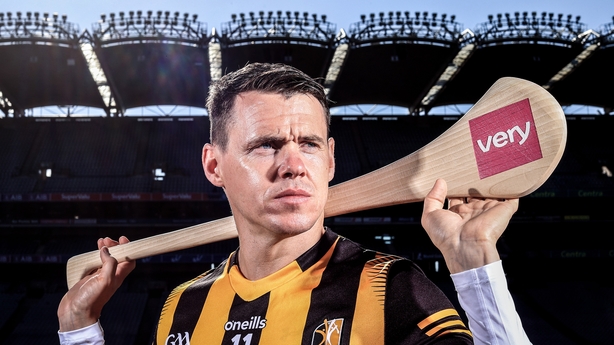 TJ turns 35 in November but expects to be back next year - assuming he is wanted. Given the level of his performances in 2022 it is hard to imagine that Derek Lyng - Reid was speaking before he was announced - would choose to retire him.
"I'll go for as long as I can, whether that's a year, two years, three years, four years," says Reid.
"I'm fit and healthy, look after myself and I have the appetite to go for it.
"We're back with club duties for the next two or three months hopefully and then we'll see where we are in six months.
"The new manager will be announced shortly so there will be a bit of excitement for next year as well.
"But the manager has to want me as well, he might want to build his own team. I'll be on call if he wants me."
There has been speculation that recently departed Offaly manager Michael Fennelly could form part of the new Kilkenny backroom team and that that might tempt his brother Colin Fennelly (32) out of inter-county retirement.
Reid's Ballyhale Shamrocks club-mate Colin is returning from San Francisco to play in the upcoming Kilkenny club championship.
"It's only pub talk at the moment but he was and still is a powerful man at full-forward," says TJ. "He's flying in club hurling. He'd be unbelievable."
Kilkenny pushed Limerick close in the All-Ireland final but ultimately fell short. Does going so close add motivation for 2023?
"It does, but losing kills you emotionally," he reflects. "This year we lost the club All-Ireland by a point in February and then the All-Ireland by two points.
"I'm 34, my brother Richie was captain [against Limerick]. When you get to that stage of your career you know that there might not be these opportunities again and you cherish them even more.
"Losses take everything out of you and get you to start thinking about the future and whether you have the hunger to go another year.
"Winning is easy, you just roll over and momentum will bring you forward. But losing is a sucker punch that gets your mind racing and thinking about things you shouldn't be thinking about.
"Seven months of dedication, hard work and giving everything to the black and amber jersey and then bang, you lose, and everything seems like a waste of a year.
"But it does motivate you for next year. Obviously there are good players there and with the new management team there are going to be new systems and new training so it will be a fresh start, which creates a buzz."