Paul McGinley says the handling of Dustin Johnson's one-shot penalty at the US Open "created havoc" and hindered Shane Lowry's chances of landing a first major.
The American claimed his maiden major win after some near misses when he overturned a four-shot deficit to the Offaly native to with a final round 69 on a dramatic finale at Oakmount.
Tournament officials have defended their handling of the rules controversy following an incident which left players, officials and spectators unsure of his score with just seven holes to play.
Johnson had seen his ball move fractionally as he lined up a putt, but called in the referee walking with his group and was initially cleared of any wrongdoing before holing out for par.
Speaking to 2fm's GameOn, winning Ryder Cup captain McGinley said the incident would not have occurred in any other sport.
"It did leave a sour taste," he said.
"We had one of our showcase majors and it was hijacked by the incident and not just in terms of Dustin, but I think all the other competitors too. It took away for the TV viewers.
"It created uncertainty and confusion. It was hard to sit down and analyse what was really going to happen.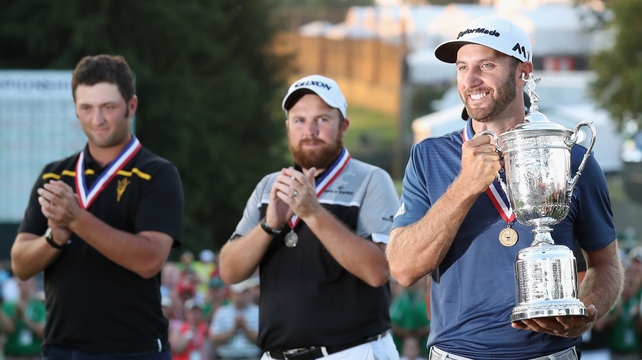 "The lack of clarity caused a big problem for everyone.
"To create a situation where they were going to review things at the end, it's unprecedented. It doesn't happen in other sports.
"It really was incredible that they would come to that conclusion that it was okay to do that."
Lowry admitted afterwards he was "bitterly disappointed" with his closing 76, the 29-year-old three-putting the 14th, 15th and 16th to scupper his chances of becoming the sixth Irish major winner and third to win the US Open.
McGinley says the penalty-shot fiasco negatively impacted the Clara man.
"I believe it worked against Shane, rather than with him," he told listeners.
"It was eerily quiet around the course and word got around quite quickly as to what had happened and then all of a sudden they (spectators) starting shouting, 'USA, USA' and became very, very vocal in favour of Dustin Johnson.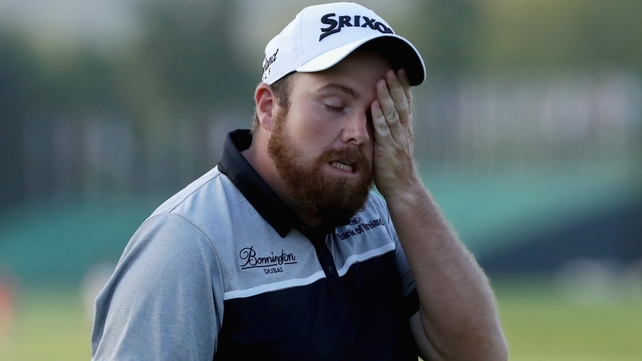 "That was right around the time Shane three-putted 14 and went on the three-putt 15. At that stage also Dustin was rocking. He didn't birdie 12 after a huge drive, he hit a poor shot into 13 and then he three-putted 14. He was rocking.
"It worked against Shane, definitely."
The 49-year-old believes it is vital that the authorities ensure such an incident is never repeated.
"I think the good news is that the uproar has been so strong, and 100pc negative in terms of their decision and how they handled it, that I think it's going to prompt them into serious action going forward.
"Hopefully this situation won't happen again."