The future is green
25.5 years. That was the average age of the starting XV that won the All-Ireland title for Limerick on Sunday.
That isn't much lower than the 26.2 of last year's champions Tipperary but the difference is how many of Limerick's youngsters are also their key men.
Kyle Hayes is 22 and Seamus Flanagan is 23. Cian Lynch, Tom Morrissey, Sean Finn and Aaron Gillane are all 24.
Hurler of the Year elect Gearóid Hegarty, Diarmaid Byrnes and William O'Donoghue are 26.
Mike Casey and Richie English are both 25 and would have started if not due to injury.
"Any player wants to win as much as they can and win every game. But we know it's not possible to think you're going to win everything for as long as you're playing," said Lynch yesterday.
Perhaps not everything but you wouldn't be surprised to see them add a few more trophies to the cabinet.
Déise can hold heads high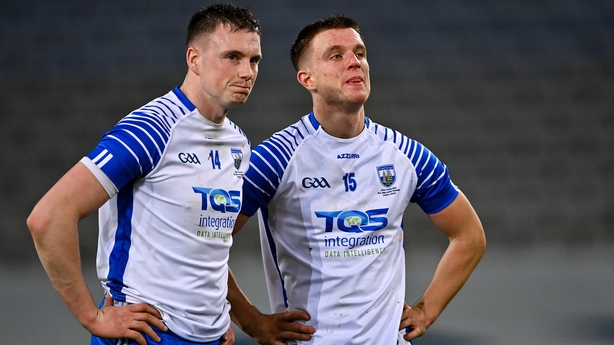 It's scant consolation to a team that has now lost two All-Ireland finals in four years but Waterford really should be proud of their efforts this year.
You could argue that a team that reached the decider in 2017 should never have gone two subsequent seasons without a win but, nonetheless, confidence was low when Liam Cahill took over this year.
Their run to the Munster decider was impressive and the second-half against Kilkenny in the All-Ireland semi-final was one of the most memorable Croke Park comebacks.
The final was disappointing but had a couple of early goal chances gone in things might have been different.
Austin Gleeson was their best forward yesterday and looks a man renewed while Stephen Bennett and Calum Lyons have gone from supporting players to All-Star contenders.
Likewise, Ian Kenny, Jack Prendergast and Darragh Lyons have blossomed while Jack Fagan, Dessie Hutchinson, Neil Montgomery and Iarlaith Daly (20) all had excellent first championship seasons.
Kevin Moran (33) and Shane Fives (31) are the only members of the panel over 30 and Cahill has plenty to work with over the next couple of years.
Call me a cynic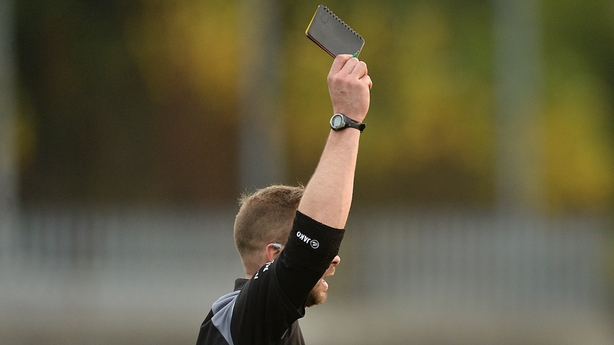 The notion that there is no cynicism in hurling has been firmly disproven this year, if it was ever true.
Huw Lawlor holding Niall Burke's hurl, Adrian Tuohey rugby tackling Seamus Callanan and Danny Sutcliffe tripping Paddy Purcell were just three of the championship incidences in which the defending team deliberately fouled an opponent to prevent a potential goal-scoring opportunity.
In the knowledge that Waterford's game plan was built around going for goal, Limerick did it three times yesterday. Kyle Hayes and William O'Donoghue were booked. Declan Hannon wasn't for a barge in the back on Dessie Hutchinson.
Referee Fergal Horgan may indeed 'let a game flow' but he was correct not to book Hannon, and before that Lawlor, as the rulebook bizarrely says their fouls are not yellow cards if it's a first offence, and there is no reference to potential goal chances.
Players can't be blamed for taking advantage of loopholes but, whether copying the sin-bin from football is the right way forward or something like an automatic penalty is preferred, hurling needs to change or watch the goals dry up.
Yesterday's final was only the third ever with no goal, following Cork's wins over Kilkenny in 1999 (0-13 to 0-12) and 2004 (0-17 to 0-09).
Last February, 82% of congress delegates were against a motion mandating the introduction of a black card similar to that in Gaelic football. How many would vote the same way today?
Stats amazing - Limerick a cut above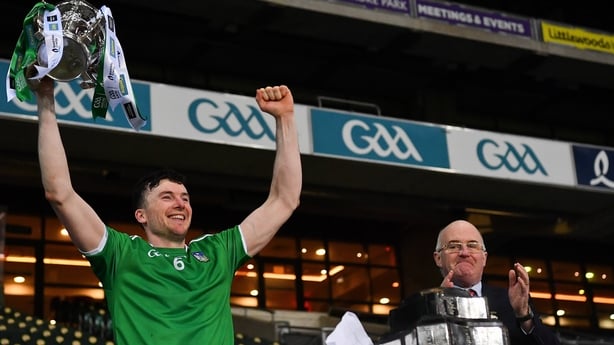 Just how dominant were Limerick this season?
They are the first team to win every league and championship game since Tipperary in 1961 – they won 10 games to that Tipp team's nine, and 13 in all if you count the pre-season Munster Hurling League.
Their average margin of victory in those 10 wins was 6.2 points. The team that got closest was Cork, who lost by two – 0-29 to 2-21 – in the league in February.
Galway were their nearest challengers in the championship, losing by three, while the 11-point gap to Waterford was the third biggest in the final over the last 20 years (after 2019 and 2008).
The 30 white flags they raised yesterday also matched the final record Kilkenny set against (sorry) Waterford in '08.
The one thing you might perhaps count against them is a lack of goals (just three in championship) but when you're averaging 28 points per game that's not so big a problem.
Antrim back in the big time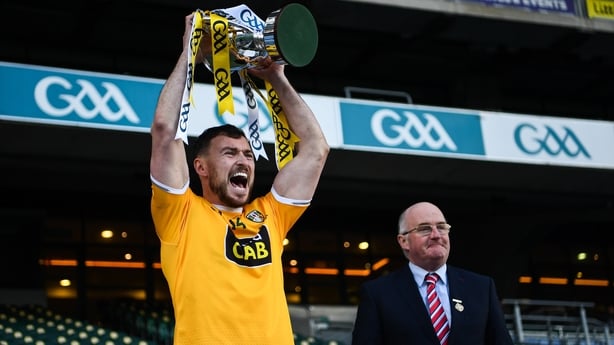 Antrim will play for the Liam MacCarthy Cup next year for the first time since 2015 after beating Kerry in yesterday's Joe McDonagh Cup final.
They will join a Leinster championship expanded to six teams, only four of which are actually from Leinster.
Dónal Óg Cusack has expressed fears for the Saffrons' competitiveness at that level, suggesting they could suffer "a lot of beatings", but even if their stay is brief - and they will be eyeing Laois' scalp - it is great to see an Ulster team back at the top table in a code where dominance is stubbornly confined to the southern half of the country.
Incidentally, Kerry's defeat made it easy for the GAA but the fact that they would have played in Leinster instead of their native Munster had they won makes the the notion of 'provincial' championships even more of a mockery.
What would have been wrong with five each and the lowest-ranked team in each province play-off for relegation?