An hour after steering Limerick to a second All-Ireland title in three years, John Kiely is still fielding questions.
He bats away one on his side's perfect season – they are the first team to win every league and championship game since Tipperary in 1961 – by insisting they had never looked past the next game.
But when he is pressed, Kiely briefly allows himself to savour the enormity of leading a team that had waited 45 years for Liam MacCarthy, before he took over, to such heights.
"We're immensely proud of it, it's an incredible achievement," the Limerick manager told RTÉ Sport.
"We came in in 2017, we couldn't win a championship match, we couldn't get out of (Division 1B). We went home soul-destroyed. I haven't forgotten that.
"We understand the value of winning a match. A match, let alone winning the games the boys have won this year.
"It is a source of great pride because we have worked so hard over the last number of years and if we failed to get across the line, we would have to go and search again and you get into that repetitive cycle.
"It is just reward for this group. They have great inner life, great togetherness and an appetite for work. It is like a student. You want to see them achieve their potential and we have seen them achieve their potential for 2020.
"It's a testament to the strength and depth of the panel as well. The boys have all worked hard. We lost Mikey Casey, Richie English wasn't available to us this year, we lost Shane Dowling (to retirement). But the players kept going. It was next man up, next man up, it didn't matter who went down."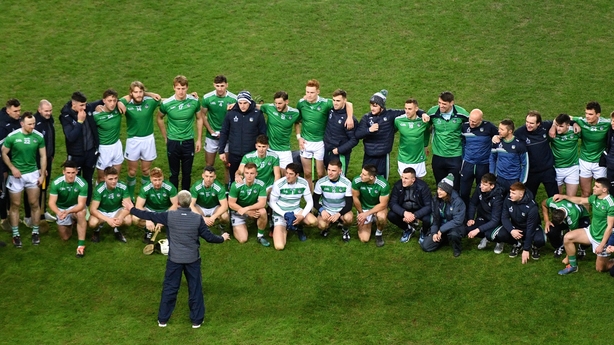 Having 'scaled Everest' in 2018, Kiely and his team slipped against Kilkenny on their way back to the summit in 2019, but were dominant in yesterday's final victory over Waterford.
"It is like being on Mars, there is a mountain around every corner," he said of the difficulty of winning another championship.
"Last year was a huge disappointment to us. To come back into it straightaway and the resolve they have shown, the determination they have shown, the appetite for work they have shown right throughout the year has just been immense.
"Last year was an opportunity, we didn't take it. This year, we got an opportunity and we took it. It is about giving yourself opportunities and if you keep giving yourself enough of opportunities, you'll take enough chances eventually.
"You are not going to take them all, we know that. The challenge that is out there is incredible from all teams. But if you give yourself a chance, you have some hope. That's really it."
We need your consent to load this comcast-player contentWe use comcast-player to manage extra content that can set cookies on your device and collect data about your activity. Please review their details and accept them to load the content.Manage Preferences
Despite lifting the cup in front of considerably fewer supporters than two years ago, captain Declan Hannon insisted that "It feels even better the second time around".
"I'm unbelievably proud of the boys," he said. "In the lockdown we took a break and always at the back of your mind you'd think of getting here. It's been a long, long year, but we're absolutely delighted.
"We spoke about it during the week, we wanted to put in a full performance. In the last couple of games we weren't overly happy, we played in fits and starts. We honed in on playing for 70 minutes, and we did so today."
Cian Lynch, as always, a driving force for his team, said that winning a second All-Ireland meant "everything really".
"You don't want to be sitting on your laurels and be known as a team that just won one All-Ireland back in 2018," said the half-forward, who at just 24 years old will surely have the chance to win many more.
"And for us it was always just testing ourselves and moving on, and embracing the next challenge. That's the attitude we need to keep as well. There's no point, heading into 2021, resting on this and thinking that it's enough.
"We want to keep driving and keep pushing each other. We saw the (under) 20s and minors playing yesterday. They're going to push and going to keep lads coming through, and that's what it's about – it's about blooding lads and pushing lads on. And making days like this special.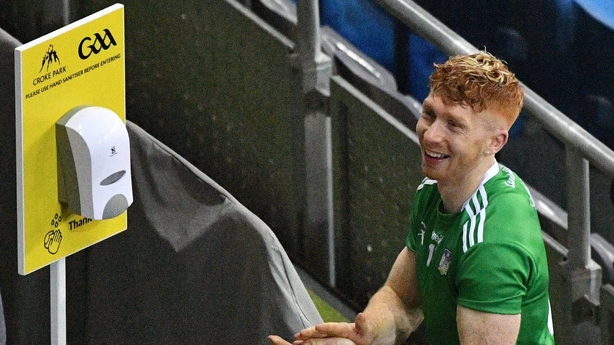 "Please God, in the future, we'll be able to have supporters here and our families, which will make it a lot more special to them as well.
"We'll enjoy these few weeks, we'll enjoy the Christmas, because it has been a massively mentally draining year, for not only us but for everyone in the country.
"It's been constant worry, constant paranoia, whether you're doing something right or wrong; whether you're going into a shop and you're not sanitising the hands. Just small things like that, so we're going to enjoy the break in the right fashion, go home and embrace our families, embrace each other, and look to next year and don't look beyond that."
"It would have been such a travesty if it didn't go ahead. And I think we can all say that in hindsight" - John Kiely
For Kiely, in a world turned upside-down by Covid-19, the fact that a championship was completed was a victory.
"We didn't think it was going to happen really, being honest," he admitted, referencing 2,000 temperature checks that had been carried out on his players, with some subsequently refused permission to train.
"We kept at it (training) in case it did and we hoped it would.
"It would have been such a travesty if it didn't go ahead. And I think we can all say that in hindsight.
"Look at what it has given everyone over the past three months. And particularly for the older people who are being really careful and staying home. For those people it has been a huge source of enjoyment and interest and conversation and a link to reality. A link to something outside the house that his happening when they are looking at the four walls week in and week out.
"When you look at musicians and people in the entertainment industry and the hospitality industry, and hotels, pubs, these people that can't even open their businesses... We have been able to go out and play matches.
"We have to accept this is a rare privilege to be here for us and to be able to partake in today's game. We always aimed to appreciate that in the last two weeks and to give it a performance it merited given the opportunity we had.
"It is a fantastic achievement for our players in Limerick, but there are bigger things and, please God, 2021 is going to herald the arrival of the vaccine and a return to normality for all our people and all our society, and get people back into stadiums."