It's perhaps fitting that in this strange year, the Kings of Ulster football should again reign supreme.
A deserved victory over favourites Donegal on a crisp Sunday evening in November saw Cavan claim a 40th provincial crown.
Three of those titles may have come in the last 50 years, but the Breffni County's pedigree endures. John Joe O'Reilly, captain of the team that won in the Polo Grounds in 1947, is immortalised in song. O'Reilly and his colleagues, alongside the opposition Kerry and the voice of Micheál O'Hehir, all part of an iconic day in the GAA's history.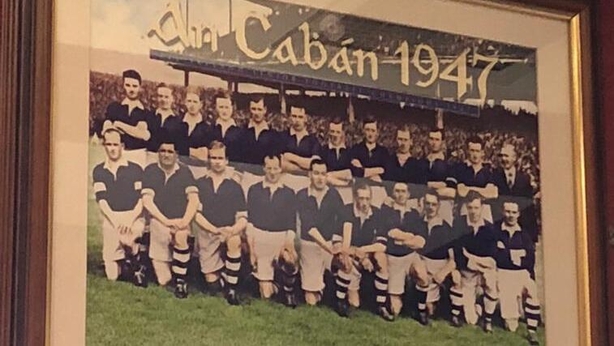 They love their football in Cavan and the lack of silverware in recent times has in no way diluted that enthusiasm. It's a pity that Covid restrictions have curtailed the expressions of such joy in the wake of their latest Ulster triumph. All a far cry from their last victory in 1997.
"It's strange times. There is lots of colour around the county but there is no mixing or mingling, other than the people you would meet out shopping. It's not like before in 1997 when there was a massive buzz."
---
READ MORE
---
The words of GAA commentator and Cavan fan Owen McConnon, as he paints a picture days out from the county's All-Ireland semi-final against Dublin.
Reflecting more on the buzz generated back in '97 and the lead up to that year's semi-final, McConnon told RTÉ Sport: "The team went up on the Saturday by bus. Virginia is the last town before you go in to County Meath and hundreds of people were there. There was a carnival atmosphere. It's all so low-key now.
"Also, we didn't think we'd have to wait as long to win Ulster again. We've experienced famines - from 1969 to '97, to 2020. Long gaps indeed. We've had the stories about the great men of yesteryear - John Joe O'Reilly, Charlie Gallagher, Ray Carolan, Stephen King, Peter Reilly and Mickey Graham.
"Now, after this latest triumphs, new heroes have stood up. The circumstances are strange, but Cavan are back."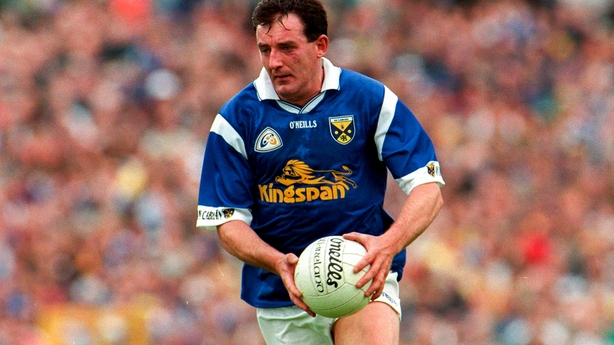 For 23 years, Stephen King had the honour of being the last captain from the county to lift the Anglo Celt Cup. That ended when Raymond Galligan raised the trophy aloft at the Athletic Grounds last Sunday week.
"You think you might kick on and win a few more titles," was King's recollection of the mood following the '97 success.
Also speaking to RTÉ Sport, he added: "A lot of players moved on after that win and things just don't didn't happen. The county got to an Ulster final in 2001, but success was hard to come by. Good work at underage level for over a decade has now finally borne fruit."
Naturally enough, King would have loved to have been present when Cavan upset the odds against Donegal.
In echoing the thoughts of all Breffni fans, he said: "You would love to go in, clap them on the back, throw your arms around them. Every household in Cavan was kicking the ball, they were the 16th man. We're mad about our football and this win has brought much joy to many."
So what was different this year? What were the extra ingredients that saw Cavan bounce back from the disappointment of relegation to Division 3?
Owen Concannon points to the quality of the county's club championship and the options that gave Mickey Graham and his management when hatching their plans for inter-county combat.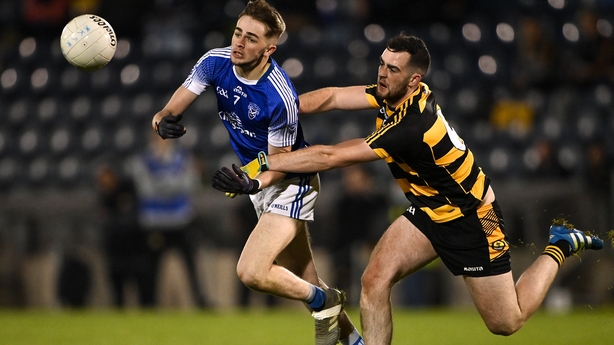 "Cavan hosted a championship where the quality on offer was really good. The county were fortunate that RTÉ covered the first senior final between Crosserlough and Kingscourt. The game ended in a draw but it was a super game of football.
"You had guys coming through from different clubs who might not necessarily have got a chance in previous years. That is due to the club scene getting its own chance to shine in this year of Covid - no inter-county action to complicate matters. As a result, Mickey Graham was able to see players on form, rather than those with reputations.
"You had a situation where clubs were ringing the county board and saying we have a guy that's worth looking at. There was a total co-operation from all and no longer the resentment from clubs that their players were being taken away.
"The concluding stages of the championship saw a lot of players from the county squad involved - Crosserlough, Kingscourt, Lavey and Cavan Gaels - the elite clubs in the thick of it when it matters most. From that, Graham's team benefitted. The perfect scenario."
And now Dublin await at Croke Park. The Cavan board came out, and rightly so, to rubbish talk that they wanted the semi-final moved away from GAA HQ.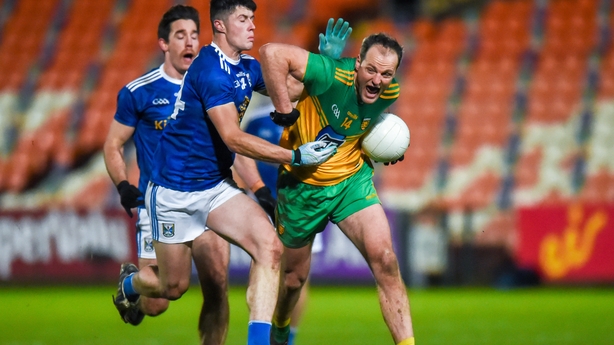 Not many are giving the Ulster champs any hope of derailing the Dubs, but McConnon is hopeful that the approach used to upset Donegal can at least make them competitive.
"The bottom line is if Cavan can bring the same intensity to the Dublin game that they brought to the Donegal game they definitely have a chance."
Hopeful words indeed.
He continued: "Dublin have played nobody to date that would have brought that sort of intensity. I would say Westmeath gave them their best game so far.
"Against Monaghan and Down, Cavan dragged themselves up off the floor to get the victory.
"If the same happened against Donegal and your seven, eight points down at half-time, it will be double that at full-time. So Cavan, from the get go, got stuck into Donegal. They switched the team around to upset the Donegal rhythm."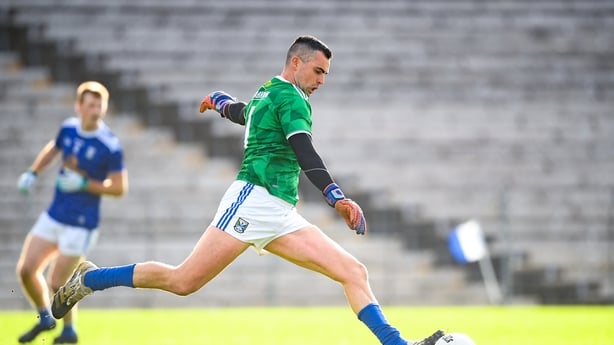 Stephen King, in assessing their march to Ulster glory, is also optimistic that Cavan can now put it up to the All-Ireland champions.
"Things were bleak after we got relegated with the defeat to Roscommon and then faced Monaghan in the championship a week later. You're down at half-time but we hauled ourselves back, took the game to extra-time and then won it with that Raymond Galligan free.
"Against Antrim we struggled to get over the line and you saying to yourself there's no Ulster title in this team.
"The first half against Down was a half you would not want to remember. Ten points down, but yet they found a way back. Now you're saying there is a bit of character. You reach a final that nobody expects you to win. 
.@CavanCoBoardGaa manager Mickey Graham on why the county's Ulster final success will give so much delight to many #rtegaa pic.twitter.com/DbT1nRsfET

— The Sunday Game (@TheSundayGame) November 22, 2020
"I felt if we were within a few points at half-time you'd be in for an enthralling second half. 
"They were so composed in the second half, it's hard to comprehend. There was no panic. They fully justified their victory. On the day, Cavan were the better team against the standard-bearers in Ulster. We matched them all over the field.
"And now we're up against the best team that ever played the game. People are saying that if we can keep the margin to ten points, we'll be doing well. That's rubbish. Cavan will head up trying to win the match. They'll be no negativity. At half-time, we intend to well in the game.
"The Cavan lads are oozing confidence at the moment. Let's see where that confidence takes them."     
Follow Dublin v Cavan and Mayo v Tipperary this weekend via our liveblogs on RTÉ.ie/sport and the RTÉ News app, watch live on RTÉ2 and the RTÉ Player or listen to commentary on RTÉ Radio 1.
Listen to the RTÉ GAA Podcast at Apple Podcasts, Soundcloud, Spotify, or wherever you get your podcasts.