Twenty-three years ago, Cavan played in an All-Ireland semi-final against Kerry which drew a crowd in excess of 60,000 to Croke Park, the majority of them supporting the Ulster champions. 
It was a carnival atmosphere in the August sunshine, with underdogs Cavan remaining competitive for most of the game until Mike Frank Russell's late goal allowed Kerry pull away in the end. 
This weekend will, of course, have a different feel. A behind-closed-doors game on a December evening, with only the shouts of the players and the cries from the sideline echoing around a flood-lit Croke Park is a far cry from the wall of sound generated in 1997.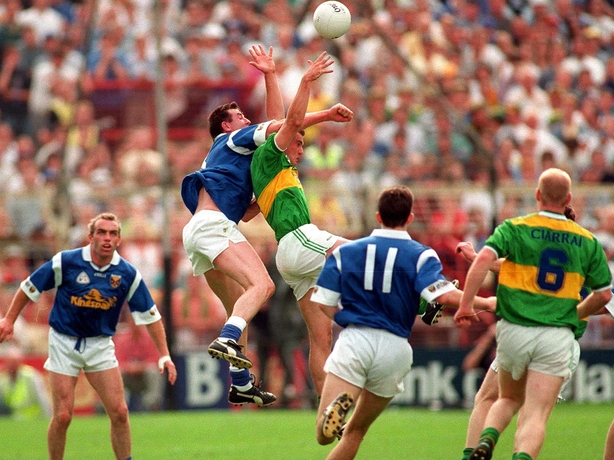 The 1-17 to 1-10 scoreline in the '97 semi-final may have represented a modest let-down at the time, even if it couldn't take the gloss off a first Ulster title in 28 years. 
The consensus this time is that a seven-point loss will represent a qualified success for the Ulster champions. 
Is there a glimmer a chance of an upset? Most are naturally discounting the possibility.
But, from a Dublin perspective, there might be something disconcerting about Mickey Graham's almost miraculous feats as a manager. 
---
READ MORE
---
Graham, a member of Cavan's '97 squad, made his name as a manager (he went viral, as it were) at the end of 2018, when he took tiny north Longford club Mullinalaghta, the smallest club in Leinster's least populous county, to an astonishing Leinster title victory, beating Kilmacud Crokes (one of the biggest clubs in Leinster's most populous county) in the final.
Cue widespread expressions of wonderment and celebration for days afterwards. Monday's Six One sports bulletin was broadcast live on the scene in Mullinalaghta, the team were interviewed on the following week's Late Late Show, and the public finally began to wrestle with the precise distinction between a parish and a half-parish. 
Any managerial achievements with Cavan would have to go some way to matching that. Two years in, you could say he's come close to doing so. 
The manner of Cavan's provincial triumph had a magical, otherworldly quality.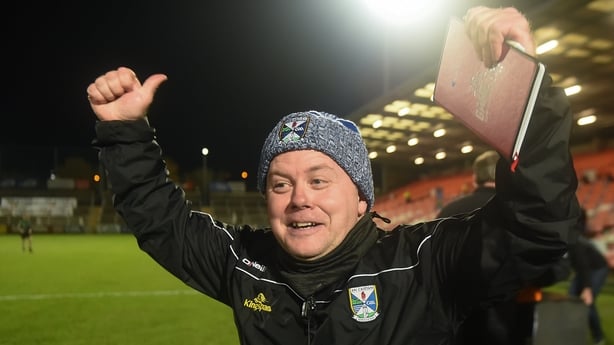 They came from seven down at half-time to beat Monaghan after extra-time in the first round and they were 10 behind at one stage against Down in the Ulster semi-final. 
They were barely given a prayer in advance of the Ulster final against Donegal, perceived beforehand as the greatest threat to Dublin's All-Ireland crown, but they delivered another performance of stunning ferocity and relentlessness, overcoming the reigning champions by four points, despite playing with a numerical advantage for over a quarter of the match. 
Add in the fact that Cavan attained their Ulster holy grail in a season when three of their finest players of recent years - Cian Mackey, Dara McVeety and Conor Moynagh - had stepped away and the achievement begins to look even more eye-popping. 
Clearly, there is some intangible alchemy that Graham is bringing to bear on these sides. 
Aidan O'Rourke has written in depth about their disciplined aggression in defence, commitment to the physical contest and their accurate long kicking as being the key ingredients in their success. Their dominance of the middle third was particularly noticeable against Donegal, where Thomas Galligan plucked long punt after long punt down from the sky. 
Graham has spoken of how it's drummed into the players not to panic, no matter what the situation. 
"It's about waiting and hanging in there," he told the Longford Leader this week. "It's something that I firmly believe in as a manager; you are going to get bumps in the game and all of a sudden you get an opportunity and you could be back in contention. Grab those opportunities with both hands."
It may give Dublin fans, and neutrals anticipating a cakewalk, at least some pause for thought.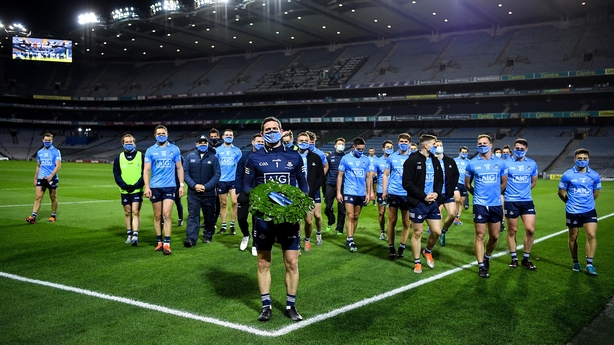 Cavan's ability to hang tough in games will be tested to the limit this weekend. 
It seems almost unfathomable that Dublin's progression through Leinster can get easier year on year but the 2020 campaign, Dessie Farrell's first in charge, might have been the easiest of the lot, at least until next year.
(We've even heard the odd Westmeath man crowing that they "only" lost to the Dubs by eleven points in the opener in Portlaoise - such are the infinitesimally small victories that the poor huddled masses in Leinster must cling to these days.)
Dublin's league form was nothing special in 2020. They lost in Tyrone, were held to draws by Kerry and Monaghan, and many of their winning margins were narrower than usual. 
They had 22 points to spare against Laois in the Leinster final but Farrell sounded rather peeved by the performance in the aftermath, bemoaning the number of "needless turnovers" in the first quarter and questioning whether "over-exuberance or lethargy" was to blame. 
Lethargic is not a word that could be associated with their Leinster final display. There was the obligatory wailing and gnashing of teeth following their 16-point win over Meath in last year's Leinster final. 
This one was even worse - 3-21 to 0-09 was the score by the finish and there appeared to be some easing off near the end which allowed Meath to get to 0-09.
New-ish kid on the block Sean Bugler rustled up 1-02, while Ciaran Kilkenny clipped over four points. Paddy Small notched 0-03, two from marks, while Con O'Callaghan tipped over a tidy brace. 
Stephen Cluxton, Michael Fitzsimons and James McCarthy are now the only surviving starters from the 2011 final - though Kevin McManamon is still an influential substitute - while the starting XV the last day contained only six players who started the 2015 All-Ireland final, the first of this current run.
With their more experienced players now closing in on the All-Ireland haul of the Kerry golden era quintet (Spillane, Sheehy, Moran, O Sé, Power), it is striking that the average age of the team is still solidly in its mid-20s.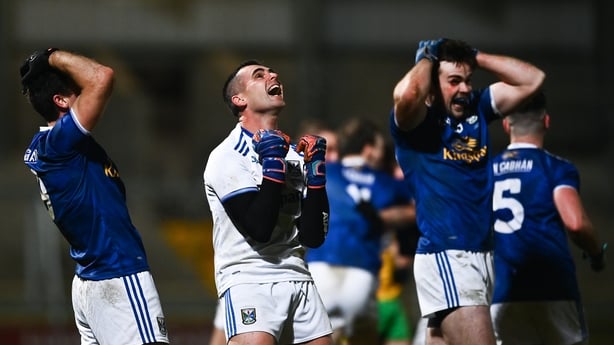 At the close of their golden era, Kerry won the 1986 All-Ireland final with one of the oldest teams ever to win the biggest prize - seven of the starting XV were over 30 and three more were 29 - but the age profile of the Dubs suggests there may be more to come.  
Early rumblings that Cavan were seeking to move the game away from Croke Park were dismissed. The Dubs are perfectly at home in their surroundings while Cavan's last two victories occurred on a considerably softer track. 
Logically, it is impossible to build an argument for Cavan winning. However, their progression through Ulster did often seem to have a tenuous relationship with logic.
They remain a wildcard. Padraig Faulkner this week sounded bullish about their prospects of putting it up to the champions.
The optimistic view in the county is that Dublin's Leinster opponents are indeed "psychologically smashed", as Ciaran Whelan put it, after enduring heavy defeat after heavy defeat, and that Cavan do not have the same baggage.  
Should Mickey Graham's team execute the shock of the century in the capital this weekend, it will leave his Mullinalaghta achievements in the ha'penny place.
We need your consent to load this YouTube contentWe use YouTube to manage extra content that can set cookies on your device and collect data about your activity. Please review their details and accept them to load the content.Manage Preferences
Listen to the RTÉ GAA Podcast at Apple Podcasts, Soundcloud, Spotify, or wherever you get your podcasts.
Watch Dublin v Cavan (Saturday 5.30pm) and Mayo v Tipperary (Sunday 3.30pm) live on RTÉ2 and RTÉ Player, listen to live commentary on RTÉ Radio 1 and get live blogs, reports and reaction on RTÉ Sport Online and the RTÉ News app. Highlights on The Sunday Game, 9.30pm RTÉ2