Much is made in sport of the axiom roundly credited to Roman philosopher Seneca that "Luck is what happens when preparation meets opportunity".
There are several key components to the realisation of the possibility inherent in that sentiment and in a team sport an underdog cannot control of them all. To achieve an upset against a "better" opponent at the highest level, the favourite must be complicit in creating their own vulnerability.
The best team with the best players are ultimately in control of the destiny of any contest. However, if a challenger can take away some of the columns underpinning their opponent's performance they open up a world of possibilities.
Dublin and Mayo are in control of their respective semi-finals this weekend. If they retain their focus, resist the inevitable onslaught and execute their gameplans at something approaching their best then both will prevail comfortably.
Cavan and Tipperary will be determined to interfere with all of those plans to create just enough opportunity for themselves. Both challengers already know that road.
Undermining the Favourites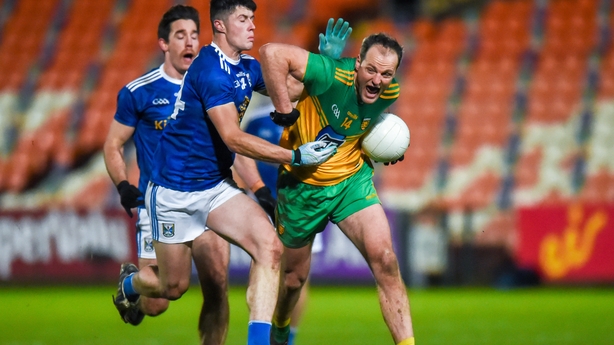 When a competitor is theoretically overmatched in any contest, a head to head of skills and athleticism is the strategy of lemmings. When against the odds, coaches have to find a way to play that maximises their own team's impact and undermines as much of the favourite's normal patterns as possible.
Styles often make fights and finding opportunity in a method that unbalances your opponent can cause a ripple effect into other performance areas. Cavan's use of a direct route to the danger zone against Donegal is a perfect example. Those long deliveries may have caused mayhem around the Donegal house but they didn't beat them on their own – it was a tactic which worked because of a host of supporting endeavours.
Major upsets are part of the attraction of sport. The conditions have to be created to open the door for an underdog to capitalise but they need to have prepared for the opportunity.
The Great Leveller
Conditions that tip the scales of favourability just enough towards the outsider to give them a chance tend to have two sources: environmental factors or impact generated by the teams themselves.
We are all familiar with the concept of weather being a "great leveller". That manifests primarily through wind, rain or both and brings teams closer together because of the difficulty added to the execution of basic skills. No disrespect to Cork but without the wind and rain that arrived for their Munster semi-final, their chances of containing the Kerry attack would have been exponentially less than what transpired on that one off day.
Of course the Rebels had to be prepared for the opportunity that conditions presented and their manic defence and relatively efficient attack allowed them to keep their claws in Kerry. Aligned with the Kingdom's lack of urgency, the door was left opened.
Neither can the game clinching goal be labelled as "luck". Without knowing which number in the pecking order it was, there was a definite plan in which Mark Keane was readied for the eventuality where a target man was required.
The weather, Kerry's attitude and Cork's defending created the conditions within which an opportunity presented itself. When the door opened, Corks coaches and players were prepared.
Short Circuit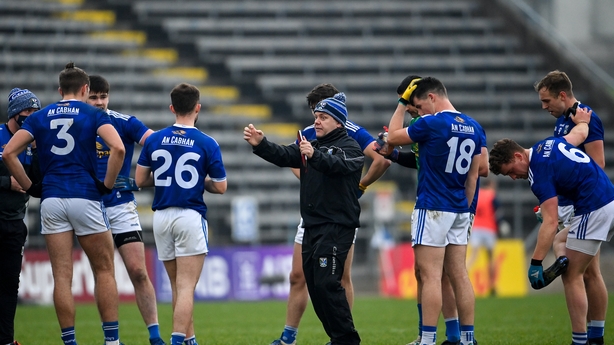 There is a very strong argument that Cavan have manufactured the biggest upset of this unique championship to date. Unlike Cork's ambush of last year's beaten All Ireland finalists, the Breffni men generated the conditions they needed without the help of environmental factors. The opening of the door to an Ulster title was very much their own work.
Ahead of the provincial decider, Cavan's prospects were largely ignored. Even the most ardent Cavan supporter would admit that they waited in hope more than expectation as a team just relegated to division three of the Allianz National Football League faced off with an in-form Donegal side looking for an historic three in a row of Ulster titles.
To open the door against a stronger opponent, Mickey Graham and the Cavan players had to find a way to short circuit Donegal's normal fluency in possession while preparing enough weaponry to take advantage of the opportunity. Tyrone had found some success in a similar endeavour but were greatly aided by horrible playing conditions. Cavan had no artificial support.
---
READ MORE
---
Instead, the Cavan players brought a level of physicality, focus on key opponents and doggedness to their task that erected constant barriers to interfere with what Donegal wanted to do.
The central piece in Mickey Graham's construction was raw aggression, controlled in the tackle but relentless in the face of Donegal ball carriers. Michael Murphy was targeted continuously to be kept on the fringes of play and in particular removed as a kick out option. Jason McLoughlin "man-marked" Ryan McHugh and interfered with the Kilcar man's supporting runs before he had decided himself if he was making them.
With that body of work Cavan had established a basecamp from which to mount an assault on overturning the odds. Rather than stand their ground under this onslaught from the Blue wave, Donegal staggered back. The weather was not required to open the door.
Dublin's Experience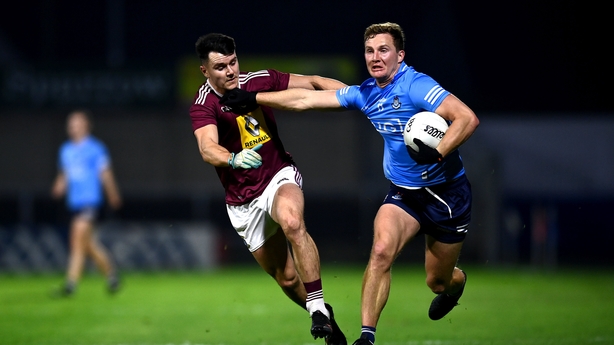 The romance of how this championship has unfolded has whetted appetites for the possibility of even greater drama across semi-final weekend. For that to happen, Dublin or Mayo will be required to play significant roles in their own undoing.
Cavan will plan to reproduce another tour de force of resistance in the hope of knocking Dublin off their gallop. The type of electrical intensity that Donegal faced creates indecision, forces mistakes exposes opportunities in counter attack.
And so the newly crowned Ulster champions' hopes of shocking the Irish sporting world rest on creating enough mayhem to short circuit Dublin's composure and decision making and reproducing their provincial final return of forcing 26 turnovers.
We know very little about this year's Dublin under pressure as yet or if a new coaching approach has taken anything from their performance levels. However, there is too much experience and too many creators across their panel to conceive that a basic pressure game will have any impact on either their play or the outcome of the game.
Mayo Pitfalls
Similarly, what is a vastly experienced Mayo team will expect the fire that Tipperary will want to start their semi-final with. There are very few teams in recent years who have the middle third running power that the Connacht champions can boast, which will directly undermine a fundamental strength thus far for the Premier men.
Tipperary have forced extra time against Limerick after this superb free from Conor Sweeney deep into added time.

Watch all the weekend's action on The Sunday Game @rte2 from 9.30pm #rtegaa pic.twitter.com/5Bk3CYJ8WT

— The Sunday Game (@TheSundayGame) November 7, 2020
Tipperary's opportunity lies in sitting deep without the ball, inviting Mayo on and kicking forward even more than has been their want – as Cavan have done to date. Galway exposed this weakness in the Mayo structure to create enough chances to take the Connacht title away from Mayo. Tipperary have more potency up front that the Tribesmen if they can get the service to them.
James Horan's men are slow to set up when ball is lost and don't protect their full-back line from early kicking. Also, their wastefulness around goal has been borne out of wild shooting from low percentage positions. If Tipperary can create enough traffic in central areas and offer shots from wider and longer positions it may entice the westerners into an old trap.
It is inconceivable with the level of analysis and preparation expected that Mayo will not be conscious of both potential pitfalls for them and sidestep accordingly.
Closed Doors
High stakes sporting contests enthral us because a layer of unpredictability always lurks under the surface. How players cope when the oxygen is burnt out of the atmosphere and instinct drives decision making often undermines the best laid plans.
Often, experience enables teams to manage energy levels and control their gameplan in the most suffocating environment. Knockout games in Croke Park bring all of those factors to the surface and further undermine the endeavours of even the bravest underdogs.
There is no such thing as a lucky winner at the top level of Gaelic Football and certainly not when it is achieved against the odds. Your opponent may provide the opportunity but to meet the bar set by our old friend Seneca, the preparation must already be done before the door opens.
There is no way of measuring the value of character and desire before any game but the composure and quality of both favourites this weekend will all but remove any hope of either door opening for Cavan or Tipperary.
We need your consent to load this comcast-player contentWe use comcast-player to manage extra content that can set cookies on your device and collect data about your activity. Please review their details and accept them to load the content.Manage Preferences
Listen to the RTÉ GAA Podcast at Apple Podcasts, Soundcloud, Spotify, or wherever you get your podcasts.