The odds appear stacked against the Tipperary footballers in this afternoon's Munster football final.
It is 85 years since they were last provincial kingpins, when Sunday's opponents Cork were downed 2-08 to 1-02.
A similar outcome seems improbable, but certainly not beyond the realms of possibility.
The Premier men scraped past Limerick last time out, where the brilliance of Conor Sweeney and a last-gasp missed free from the Treaty men ensured an unconvincing path to the final.
Tipperary have forced extra time against Limerick after this superb free from Conor Sweeney deep into added time.

Watch all the weekend's action on The Sunday Game @rte2 from 9.30pm #rtegaa pic.twitter.com/5Bk3CYJ8WT

— The Sunday Game (@TheSundayGame) November 7, 2020
On the other side of the draw, the Rebels tore up the script by dumping Kerry out of the race for Sam Maguire in the most dramatic circumstances.
A 38th Munster title and an All-Ireland semi-final date with Mayo is the prize on offer for Ronan McCarthy's side.
Cork are red-hot favourites to claim the silverware on offer, no different to 2002, the last time the sides crossed paths in the Munster final.
A replay was required to find a winner 18 years ago and while that proved to be a one-sided affair, Tipperary went mightily close to causing one hell of an upset.
"We never really had a major fear of playing Cork. Kerry could beat the hell out of you, but for some reason, against Cork, we always felt we had a chance," says Brendan Cummins, who juggled both codes for the first half of his Tipperary inter-county career.
Cummins at the top of his hurling game in the summer of 2002. An All-Star goalkeeper for the previous two seasons, he was part of a Tipp team looking to secure back-to-back All-Ireland titles.
The big ball always held a strong appeal - he made his bow with the footballers a week after doing so with the hurlers in 1993 - and with the blessing of Nicky English, he was also part of Tom McGlinchey's football set-up. A bold bid for a unique provincial double was scuppered in June when Waterford blazed their way to a first Munster title since 1963.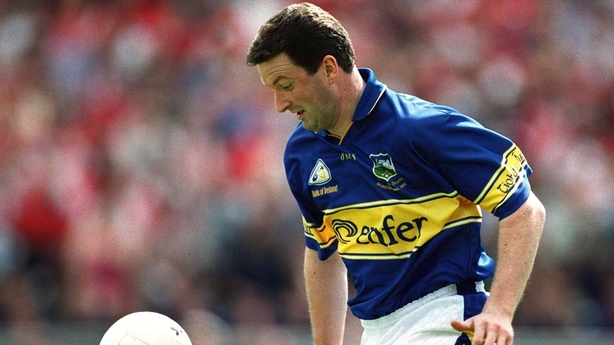 A football medal appeared an unlikely prospect, especially given McGlinchey's side were somewhat fortunate to even make it that far.
Clare could easily have been Cork's opponents in the decider. So often their savour, Declan Browne's inspired goal against the Banner earned a replay, and they finished the job off in a mud-bath in Limerick, Cummins chipping in with a point from wing-forward.
It was Tipperary's first win in Munster in four years.
Cork also embarked on the scenic route, a draw in Killarney was somewhat overshadowed by Ireland's penalty shoot-out defeat to Spain in the World Cup.
Against the backdrop of the death of Michael Ó Sé, brother to Kingdom boss Paidí and father to Darragh, Tomás and Marc, Cork were more comfortable victors in the replay than the three-point margin on the scoreboard suggested.
Aside from a brief excursion to Clare in 1992, the Munster title had resided in Cork or Kerry annually since Tipperary's 1935 success. There was little to suggest an upset was on the cards - the sides were competing at opposite ends of the league - other than some attacking weaponry in the Premier ranks, most notably the gifted Declan Browne.
Cummins was scorer-in-chief at club level at Ardfinnan, but his role around the half-forward line predominantly was to be more of a provider.
"I don't know what it was. I never really delivered on what I was doing at club level from a scoring point of view," he says.
When stationed closer to goals, it was turned out to be a roaming role to free up space for Browne and Peter Lambert inside.
"They were two exceptional forwards," says goalkeeper at the time Philly Ryan.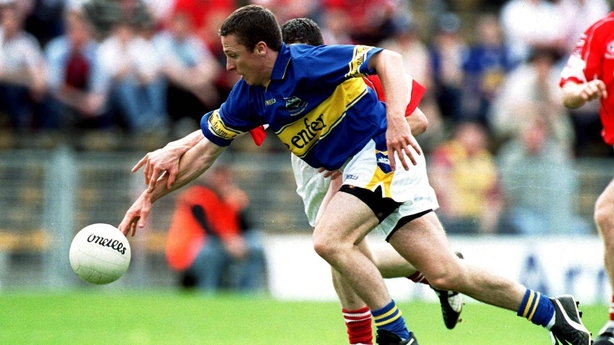 "Declan was unmarkable. He could just as easily win possession as turn and kick it over the bar, a class act."
The county's first ever All-Star, Browne really was the jewel in the crown. The gameplan centered on feeding the Moyle Rovers man and more often than not he delivered.
"Declan would have always had an appreciation that the players around him had no problem giving him the ball all the time," says Cummins.
The Cork defenders that faced the ace attacker on a sweltering hot day in Semple Stadium will need little reminding of Browne's prowess. Owen Sexton began the day with the onerous task of putting the shackles on the sharpshooter, Graham Canty soon followed.
By the interval he had five points from play and ended the afternoon with a tally of seven, with his final Cork shadow of the day being Anthony Lynch.
At one point Tipp reeled off 1-05 without reply, but while Browne was running amuck at one end, Colin Corkey was doing likewise at the other.
It was goals however that kept the Rebels in it, with Brendan Jer O'Sullivan helping himself to a first-half brace.
It was a crazy decision really
The concession of those still weighs heavily on Ryan's shoulders. Fifteen years on from his first involvement with the senior footballers, the Clonmel Commercials man was a key part of the Premier team, but an ankle injury picked up on club duty meant he sat out training in the lead-in and was touch-and-go for the final.
Desperate to play, he passed the fitness test more by doggedness than medical approval.
"It was a crazy decision really. I'm involved with teams now and I would never play anyone who has an injury, so I suppose I have learned from that."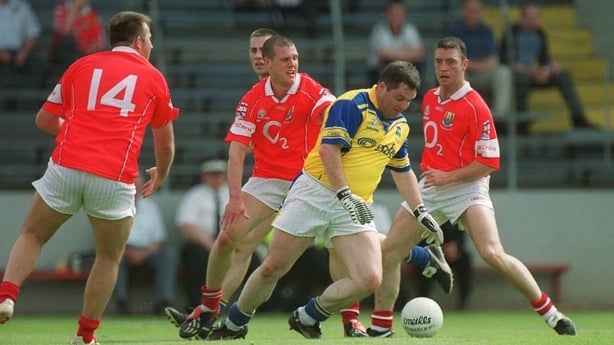 The first was a low, deflected shot to his left, while the second was an underhit effort for a point where Ryan lost the flight of the ball.
"I was rusty. If I had been a bit sharper...the second goal especially."
The goals eased Cork into a four-point interval lead, but the men in red were reliant on Corkery for scores and retreated as the clock wound down.
Named at corner-forward, Cummins immediately drifted outfield. In part it was his role, but a torn stomach muscle forced him out of the confines of the full-forward line.
With only a point separating the sides in the closing stages, the dual star was somewhat surprised to see corner-back Niall Kelly in his his half-forward territory.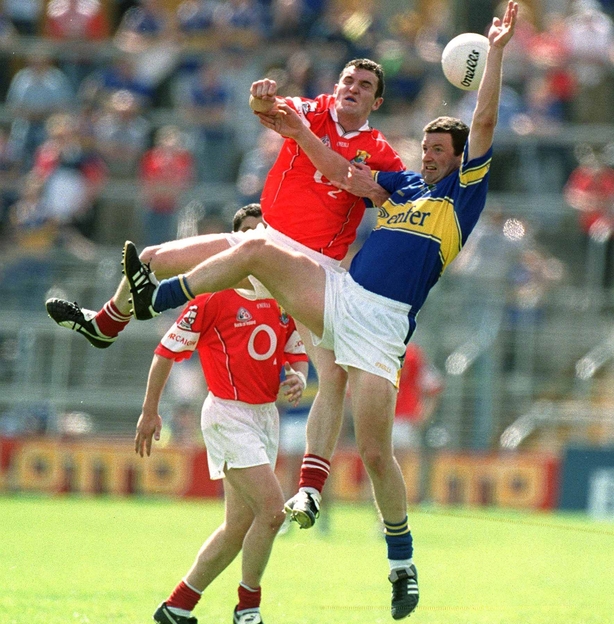 "I remember Niall was standing around near me and I told him to push up as I wasn't able."
The advice was heeded and Kelly's fisted effort saved the day, though Tipp supporters in the ground sensed something more as he surged towards goal.
"If it was Declan," says Cummins, "there would have been no next day as he would have found the back of the net."
There was still time for Cork to snatch it. Ten minutes from the end, Larry Tompkins introduced his own dual player and Diarmuid O'Sullivan had his own shot at glory with a long-range pot shot that drifted wide.
The prospect of two of the leading hurlers in the game - both Cummins and the 'Rock' had Liam MacCarthy medals and two All-Star awards each at that point - battling it out on the football field feels like a real throwback to a bygone era.
"It would never happen now," Cummins adds.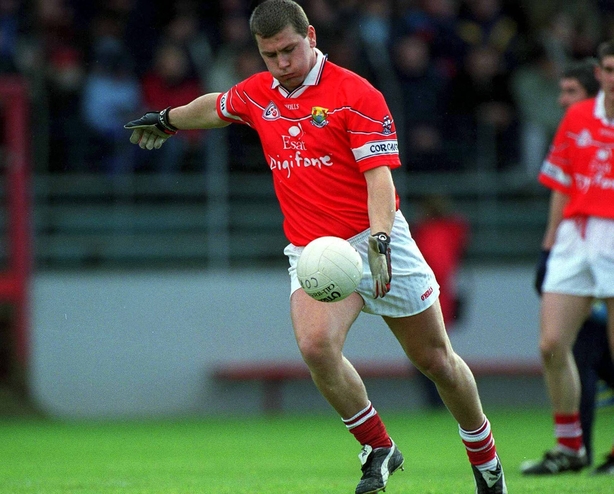 Tipp were happy to fight for another day, but as is often the case for the underdog, Cummins sensed that it was an opportunity missed.
"That was the chance for our generation to do something and we were ready."
After a difficult day between the sticks, Ryan took little comfort in standing to fight for another day.
"I was very disappointed and I didn't take any great satisfaction out of the result. You get so close, and you feel you didn't perform close to your capabilities."
Burdened by the errors, he skipped the team meal and went straight home. Ryan didn't seek or was given counsel by team-mates, and his manager, two years his junior, didn't dwell on it either.
By the time of the replay. Cummins' stomach injury hadn't cleared up, but he too declared himself willing and able to continue.
He was replaced at half-time, but Tipperary's goose was already cooked, trailing by nine and Lynch making life difficult for Browne with the limited supply that came his way. In the end, Cork had 21 points to spare.
The Rebels would face a similar dismantling at the hands of Kerry in the All-Ireland semi-final, while Tipperary headed for the qualifiers and a date with Mayo in Ennis.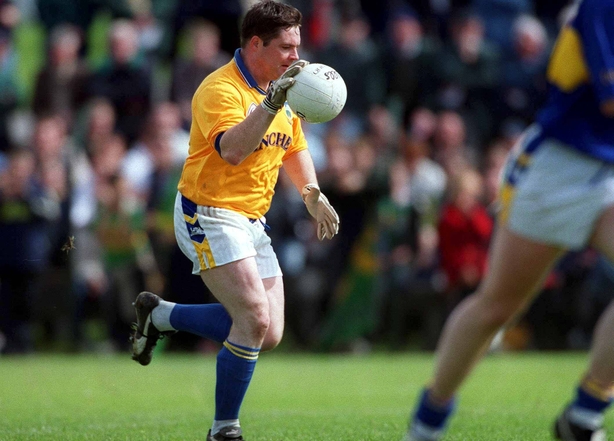 "We just said we'd give it a lash," says Ryan. "We felt we gave a good account of ourselves. The one thing there has always been in Tipperary football is pride among the fellas that play it. Pride in what they do."
Tipp came out the wrong side of th 0-21 to 1-14 scoreline, but the performance restored belief after the replay drubbing.
Cummins was listed at corner-forward, but a hurling quarter-final against Antrim the same day meant he played no part.
The 1-25 to 2-12 win over the Saffrons at Croke Park effectively sounded the death knell for his inter-county football career. Coming out to gather a ball by the Cusack Stand, he took a bang to the stomach again and collapsed to the ground, without the ball.
"That was the sign for me as it nearly cost us in the hurling match."
In a unique 2020 championship, can Tipp pull a result out of the fire on Sunday?
Ryan was impressed by Cork in the McGrath Cup meeting earlier this year and thinks they are on an upward curve.
"They are still a little bit ahead of where we are. Even in just transferring the ball, we can be a little slow in going from back to front."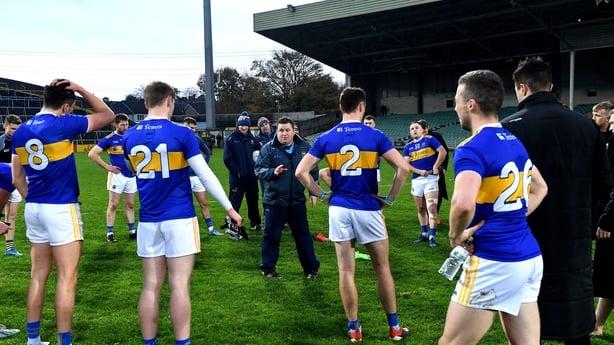 Cummins has happy with the progress made by manager David Power, pictured above,, building on solid foundations laid by John Evans and Liam Kearns and further developing a bond with a cohort of his successful minor team.
He argues that Cork's unexpected win over the Kingdom is the blueprint for the underdogs in the unique year of knock-out football.
The spark is back, but whether it will be enough, who knows?
"You saw that Kerry were paralysed against Cork. If they knew they had a backdoor, they could have won by six or seven points, but when there is no safety net, there is a huge psychological problem there for a team. If you are used to that being the case (backdoor), it has to impact on how you approach matches
"Tipperary have a fighting chance. The spark is back, but whether it will be enough, who knows?
Watch Cork v Tipperary in the Munster SFC final on Sunday (1.30pm) live on RTÉ2, listen to live commentary on RTÉ Radio 1 or follow our live blog on RTÉ Sport Online and the RTÉ News app